Michael Strahan: Meet All of the 'Strahan, Sara and Keke' Co-Host's 4 Children Who Look like Him
Michael Strahan is not just a former professional American footballer and a tremendous television host, he is also a doting father to four amazing children.
Michael Strahan has had quite a career in both the sports and entertainment world. After making a name for himself as an NFL star, Strahan moved on to conquer the world of television as a host of "FOX NFL Sunday."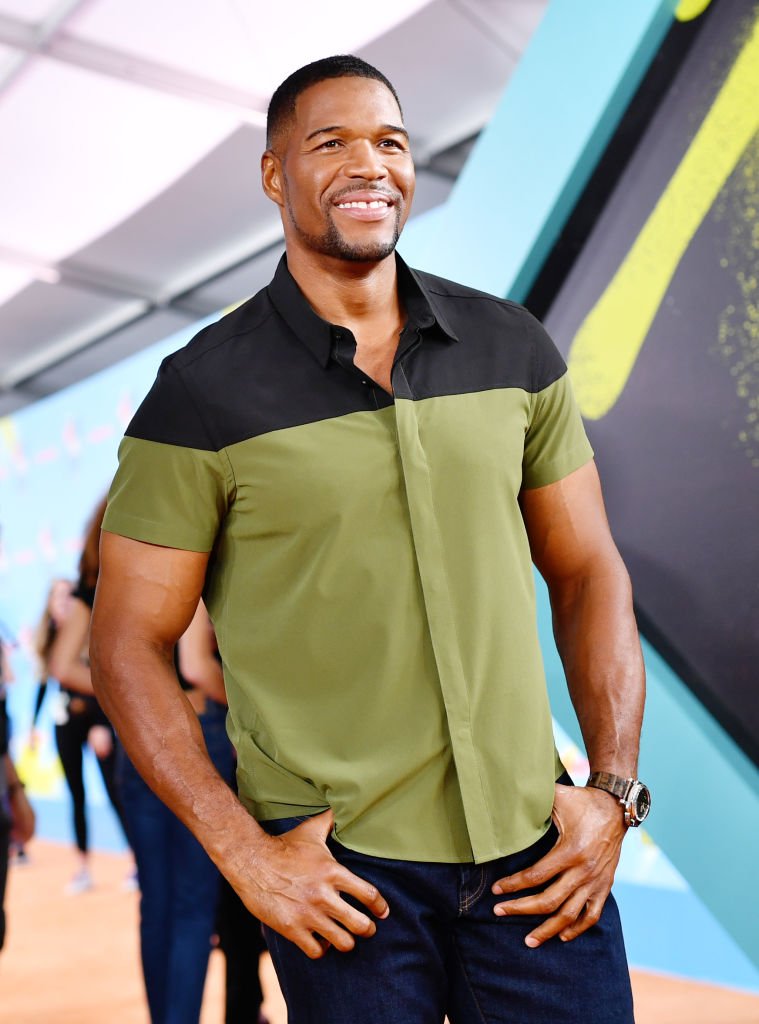 Years later, he landed a gig to host with Kelly Ripa on "Live with Kelly and Michael," and that led him to his present job as the host of "Good Morning America." With all of these achievements under his sleeves, nothing matters the most to Strahan, like his beautiful kids, all four of them! Let's get right to meeting them!
MICHAEL STRAHAN JR.
As the only son of the former NFL player, Michael Jr. is his father's carbon copy. Michael was born in 1995 from Strahan's marriage to Wanda Hutchins.
According to PEOPLE, the 24-year-old attending high school in Houston and for a psychology degree from college. The television host's first son grew up in Germany with his mom after her separation from his dad. Nevertheless, he has a solid relationship with his dad.
The father-son duo once appeared on "Good Morning America" together, and he did a wonderful job co-hosting and playing exciting games.
TANITA STRAHAN
Tanita is Strahan's first child and daughter and is Micheal Jr.'s elder sister. Like her brother, Tanita, who was born in 1992, grew up in Germany and has a degree from the Fashion Institute of Design and Merchandising in Los Angeles. She is currently studying art in college and shows off her work on Instagram from time to time.
She is currently based in Los Angeles.
SOPHIA STRAHAN
From Michael's second marriage to Jean Muggli, the "Good Morning America" host welcomed twin daughters, Sophia and Isabella, who were born in 2004. Like her father, Sophia already has a knack for the camera. 
According to reports, she and her twin once interviewed the First Lady of GMA. Despite his nasty divorce from Jean, Michael kept his daughters as the top priority.
During an interview with PEOPLE, he said:
"When you're a single father with 4-month-old kids, and you gotta be with them all the time, it taught me that there's nothing to be afraid of. I can do it."
ISABELLA STRAHAN
Isabella is the other half of Strahan's twin daughters. Like her sister, she is a natural in front of the camera. The girls recently made an appearance on their father's spin-off show "Strahan, Sara, and Keke" to teach the adults slang terms kids of today use.
It was quite a sight as the girls looked like they had been on television all their lives. The 15-year-old never fails to flaunt her gorgeous red hair on Instagram, and we are in love.
STRAHAN: THE EPITOME OF FATHERHOOD
Despite his busy schedule as a television host, Michael never loses sight of what is truly important: his kids. Apart from spending time with them, Michael learns from them at every opportunity he gets.
During an interview with PEOPLE, he revealed:
"Sometimes life gets serious for us as adults, but looking at my kids, it lets me know that you're allowed to have fun — you're allowed to have mindless fun."
Of all the different things that Michael Strahan is, there is no doubt that the title of being a father fits him the best!