Duane Chapman Calls Himself the Greatest Bounty Hunter of All Time
Duane Chapman rose to fame with his bounty hunty reality show "Dog the Bounty Hunter" and he recently revealed he thinks he is the greatest bounty hunter of all time.
Bounty hunting is a dangerous and thrilling career path. It is the practice of chasing criminals or fugitives to receive a reward for capturing them.
Duane Chapman and his family have established a lucrative business around the practice. Their business even landed them a successful television show called "Dog the Bounty Hunter."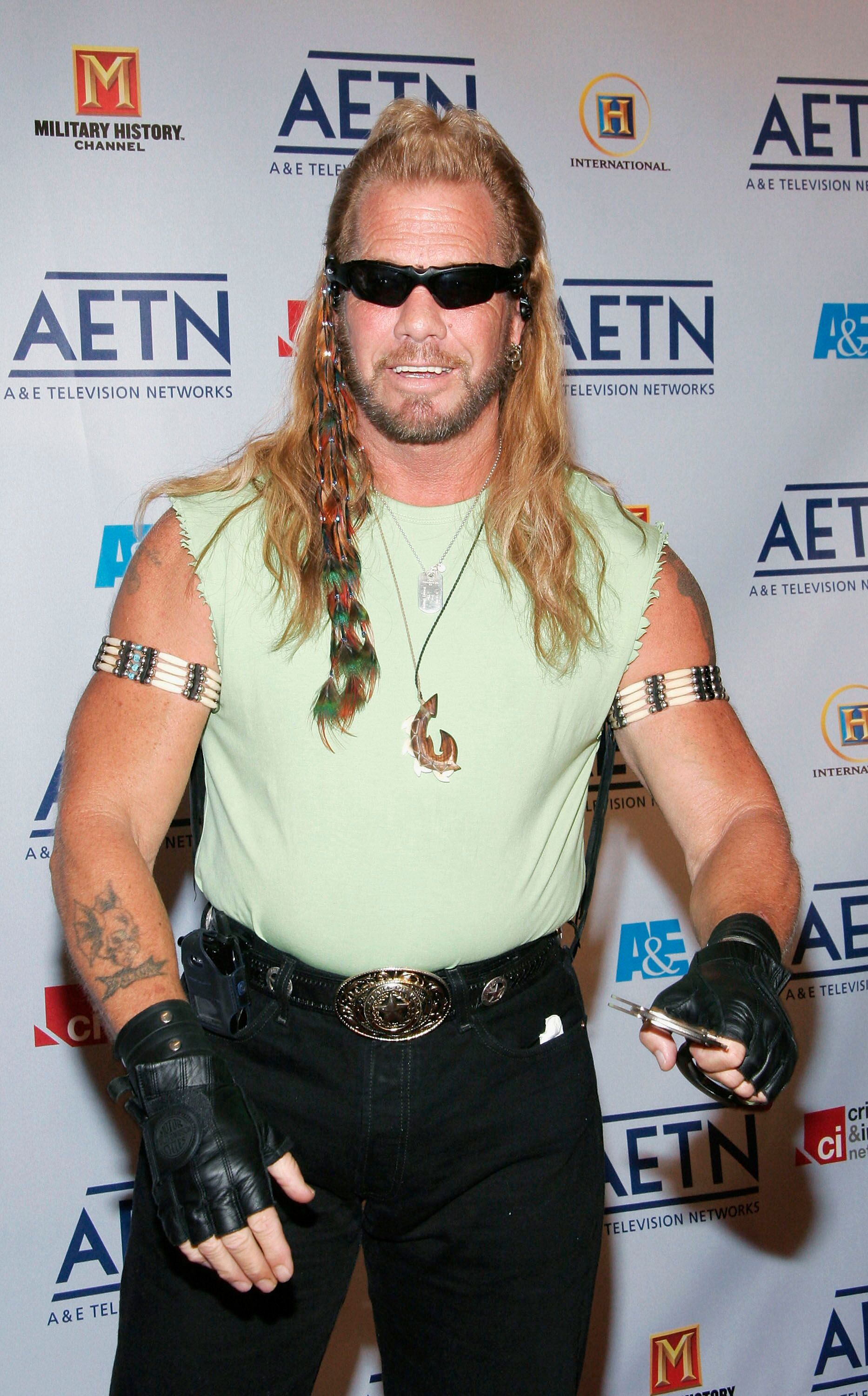 In a recent video posted by Pardon My Take on Instagram, Duane is seen admitting he believes he is the greatest bounty hunter of all time. In the video when asked if he believes he is the GOAT he says:
"Of all time! Completely!"
He then went on to reveal that he has made over eight thousand captures over the course of his career. He added that he would be in the industry for forty-one years in February.
The stunned hosts then commended him on his stats and continued to ask him questions related to them. One asked if he knew his statistical percentage of captures.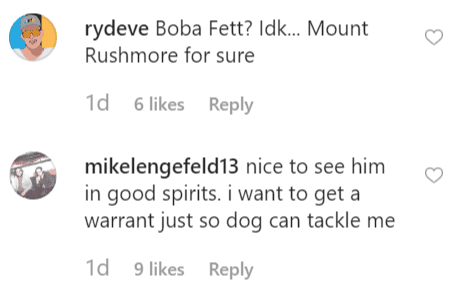 Duane smiled then proudly responded saying "it's a hundred percent." The post definitely caught fans' attention and garnered over seventy-one thousand likes.
Many also flooded the comments section with support and to express their admiration for Duane. However, there were also some skeptical of his stats.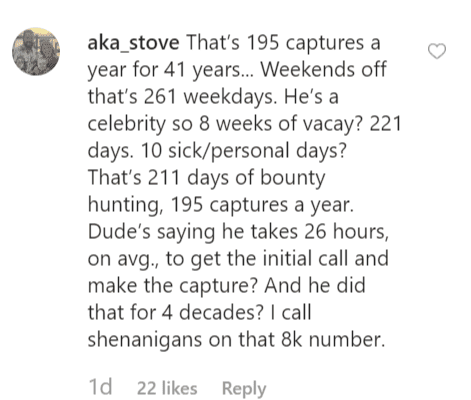 While the comment got twenty-two likes many also responded to the comment pointing out that the maths was slightly flawed. One commented:
"You're only thinking of single captures, I'm sure he could bring in more than one at a time."
Another pointed out that his family could also be helping him saying: 
"Bruh his team captures some too. I like the math but you're missing variables."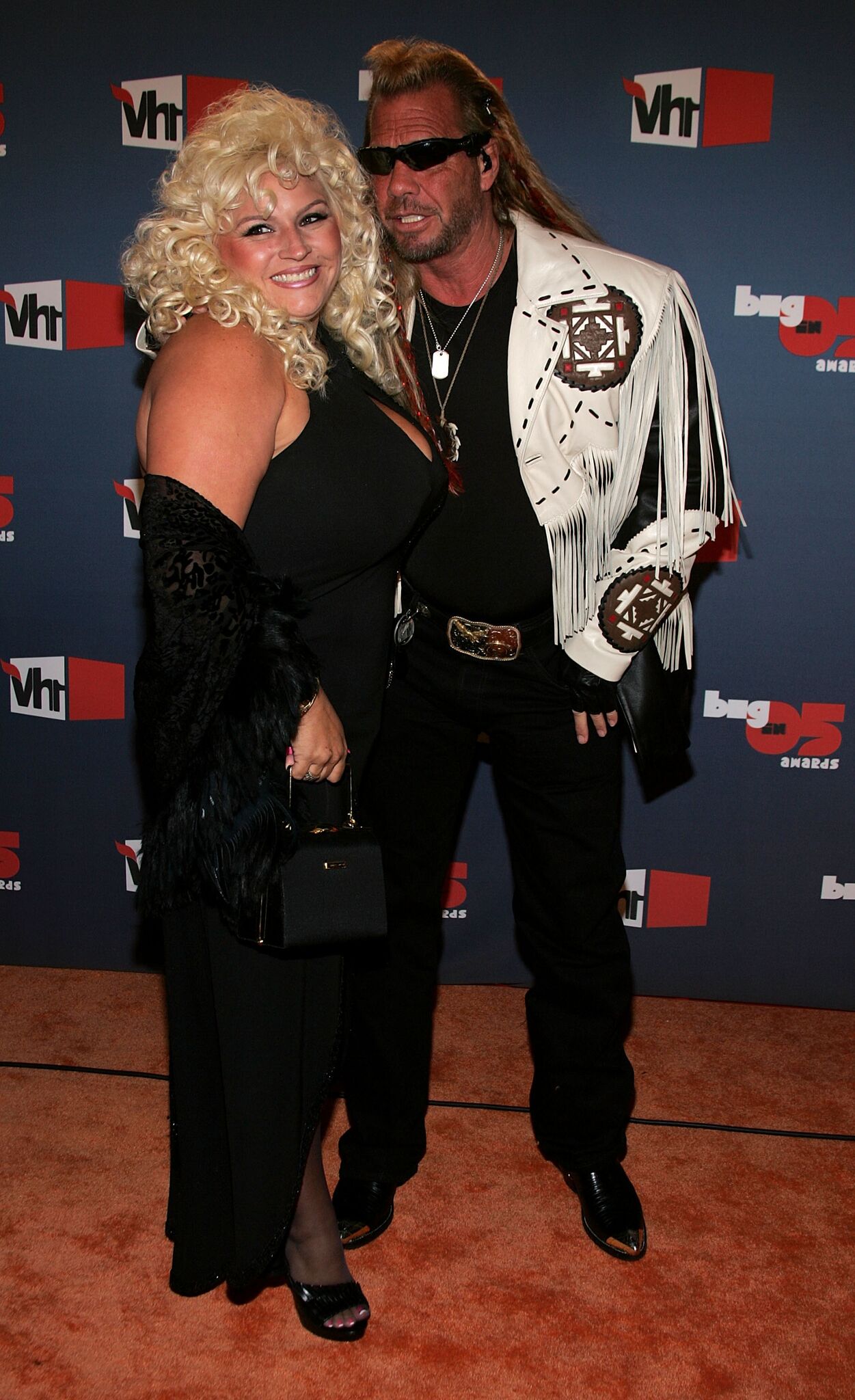 Chapman's bounty hunting team consists of a number of well-qualified members of his family and other bounty hunters to support him.