Ronnie DeVoe's Adorable Twins Dress up as a Pirate & Vampire for Halloween
Shamari and Ronnie DeVoe melted hearts by sharing an adorable photo of their two-year-old twins all dressed up for trick-or-treating.
"RHOA" reality star Shamari and New Edition R&B singer Ronnie DeVoe had great fun dressing up their twins for Halloween.
Mom and dad shared a cute photo of their two-year-old sons Roman and Ronald on Instagram, and the fans were delighted.
Ronald and Roman turned two on July 14, 2019, and their proud parents celebrated the special day with an amazing party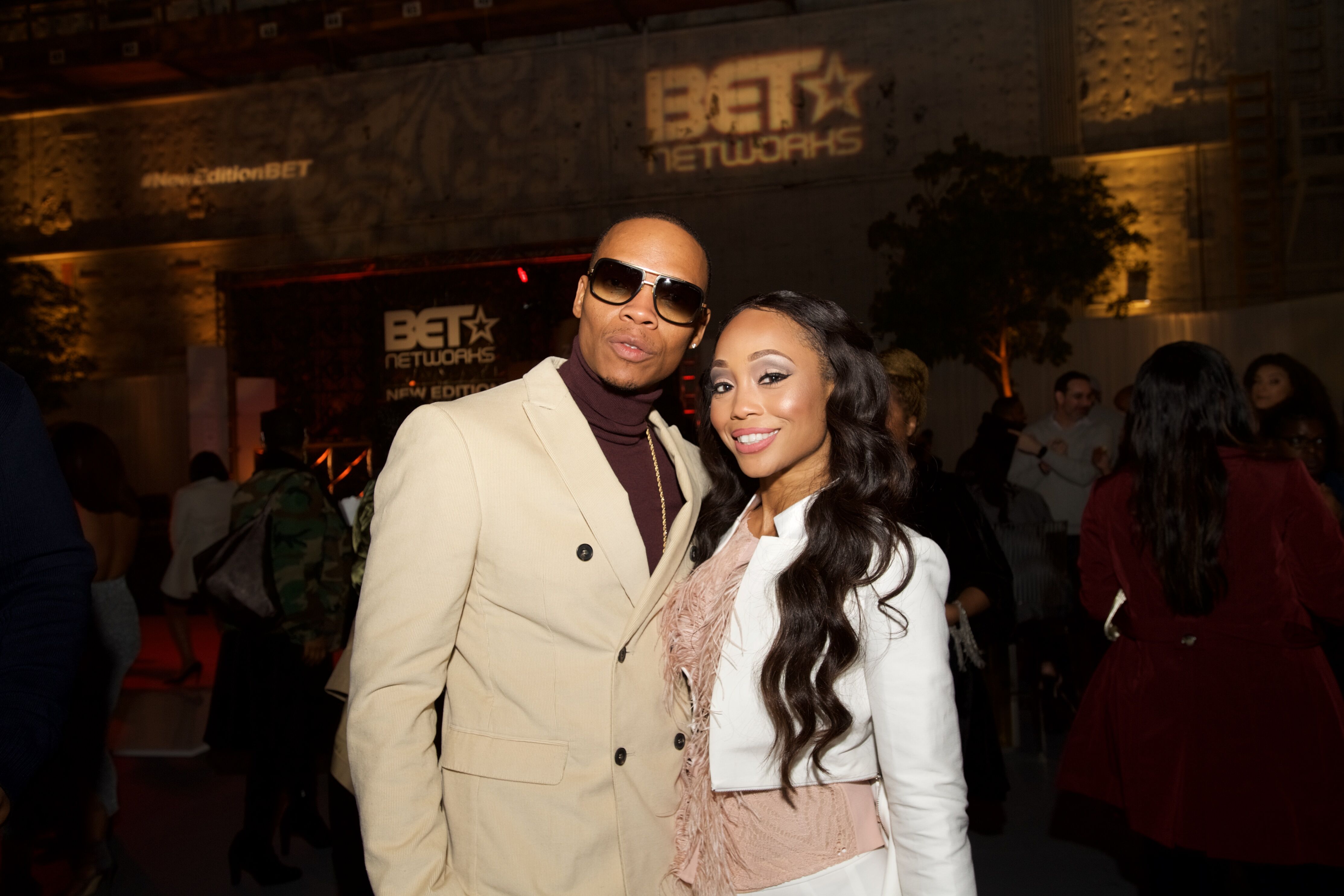 TWINS ARE TWICE AS CUTE
It's always said that twins are double trouble, but they can also be twice as much fun.
The DeVoes dressed up their twins in different outfits for Character Day at their kindergarten, and we just can't decide which is cuter. 
PIRATES AND VAMPIRES AHOY
In the photo, Chamari and Ronnie are crouching next to their twins, smiling and proudly holding their hands, but the boys looked solemnly at the camera. One is dressed as a pirate, the other as a vampire. The photo caption reads:
"It's Character Day at school today. "I'm a young invincible pirate!" Says Ronald... "And I'm a young immortal vampire!" Says Roman... Thank you mommy and daddy!! ???? #DeVoeTwins"
THE DEVOE TWINS AND THE TERRIBLE TWOS
Ronald and Roman turned two on July 14, 2019, and their proud parents celebrated the special day with an amazing party. Ronnie and Shamari shared a sweet photo and wrote:
"You did it @devoetwins! You've finally entered the 'Terrific Two' stage of your life! Mommy and daddy are so proud of you. Special shouts to those that continue to support, pray for and speak life into our family!"
Roman and Ronnie are cute as buttons, but it remains to be seen if they will take after mom, and go into acting, or follow in dad's footsteps and become musicians.
We can't wait to see more of these adorable toddlers. Happy Halloween, boys!
SHAMARI FEARS' HIGH-RISK PREGNANCY
When Shamari Fears discovered she was carrying twins she was understandably excited. But twin pregnancies are by nature, high risk.
Shamari's doctors told her she had nothing to worry about and that everything was going well, but something told her all was not as it should be.
Shamari insisted on an examination, and the doctor confirmed her fears. She said:
"I told him and at one point he was like, 'Your cervix is fine.' And then I was like, 'No, I want you to check it.' And he checked and he was like, 'Oh my God, it really is opening."
Shamari ended up on prolonged bed rest, but she and husband Ronnie DeVoe ended up welcoming two healthy baby boys in 2017 - Ronnie III and Roman.