Ivanka Trump Flaunts Curves as Catwoman and Wonder Woman in Throwback Halloween Photos
Ivanka Trump went years back for Halloween, sharing throwback photos that put her curves on display.
"Cat Woman" and "Wonder Woman" came out to play on Halloween, and Ivanka Trump brought them out. The First Daughter decided to celebrate the spooky holiday by sharing throwback photos with her Instagram followers.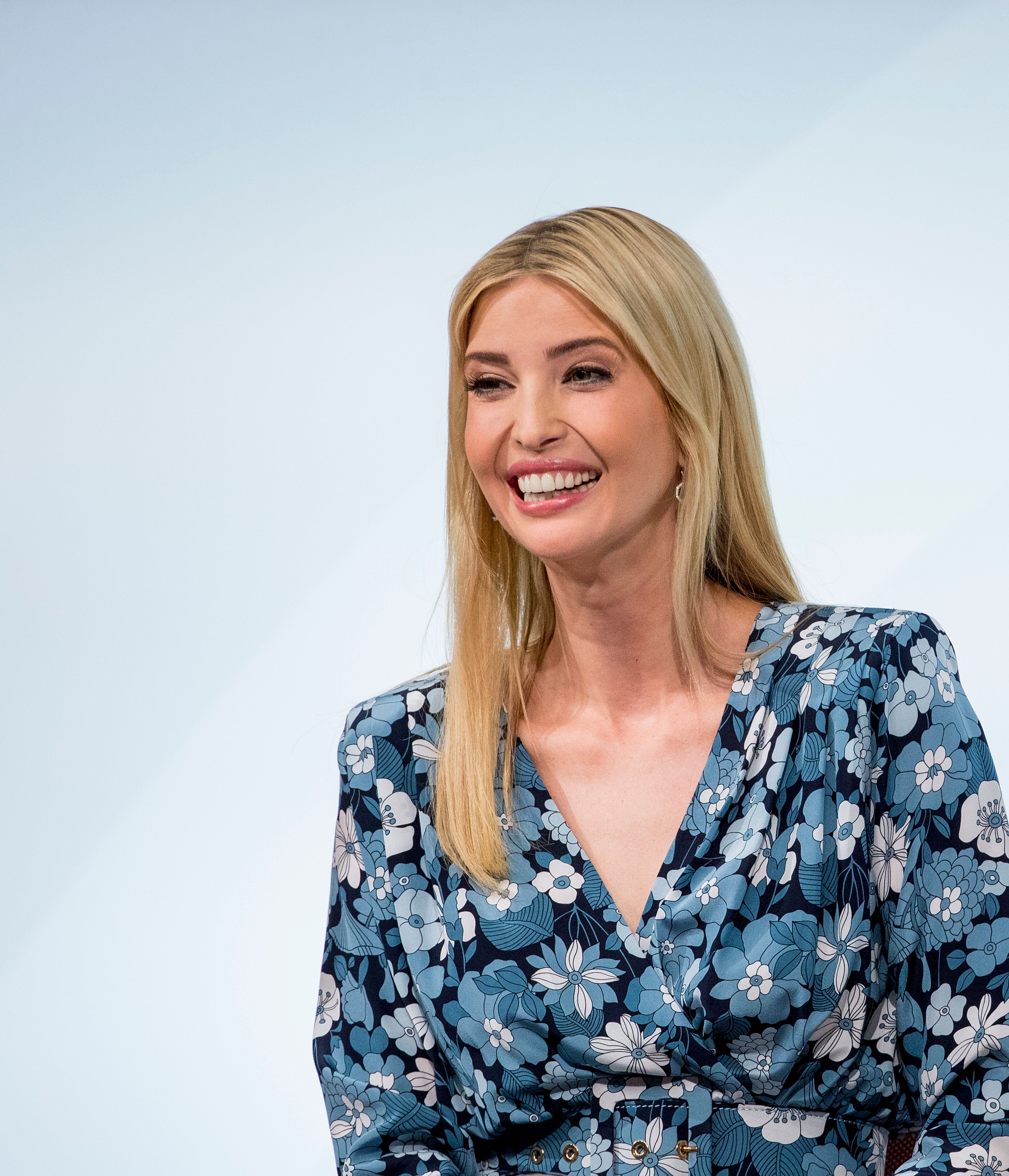 Trump shared on her Instagram story three epic throwback photos, with the first and second putting her curvy figure on display. In one, she dressed in a black leather outfit as "Catwoman," complete with a face mask, long blonde hair, and red lipstick.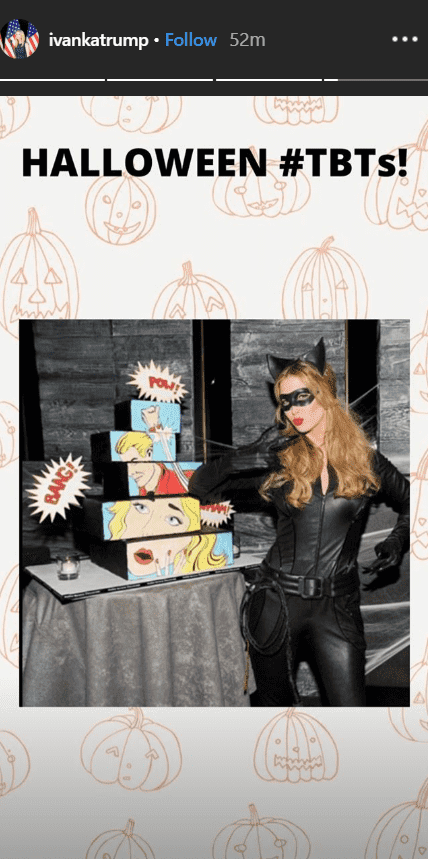 In the second, the mom-of-three wore a "Wonder Woman" costume that featured a gold strapless top, blue mini skirt with a star design, a red cape, calf-length boot of the same color, a dark wig, and hairband.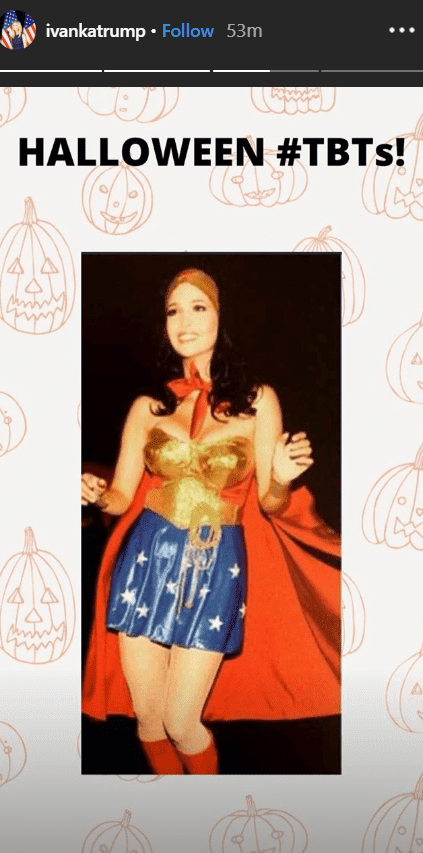 In the third, the First Daughter went back to her childhood. A young Ivanka dressed as a ballerina with a white long-sleeved top, tutu skirt, leggings, puffy wings, tiara, and a pumpkin bag to go trick or treating. All three photos had the words, "Halloween #TBTs."
The White House Senior Adviser is famous for her beautiful costumes, and when it's not Halloween, she is also known for her chic designer looks.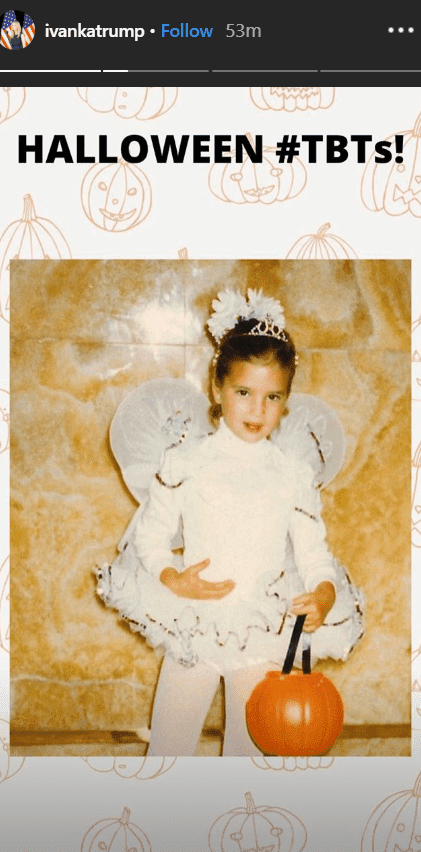 She recently stepped out to visit aviation plants in Wichita, dressed in a black turtleneck dress and a tan polka dot blazer. Elijah Higgins shared a video of the tour on Twitter.
In September, Ivanka got photographed, leaving her home in Washington D.C. wearing a black and white polka dot maxi dress with a gold-button design at the front. She paired the $3, 260 dress with white pumps, and a tote bag of the same color.
.@IvankaTrump learning how not-so-easy riveting is @wsutech during her and @SecPompeo's tour of the facility. #KAKENews pic.twitter.com/7goX7nLF9r

— Eli Higgins KAKE (@EliTheTVGuy) October 24, 2019
The former fashion designer's style has evolved over the years, but one unchangeable fact remains that she goes for designer brands, no matter the cost.
In 2018, she wore a pink with black polka dots gown that cost $12, 888 to the State dinner in honor of French President, Emmanuel Macron.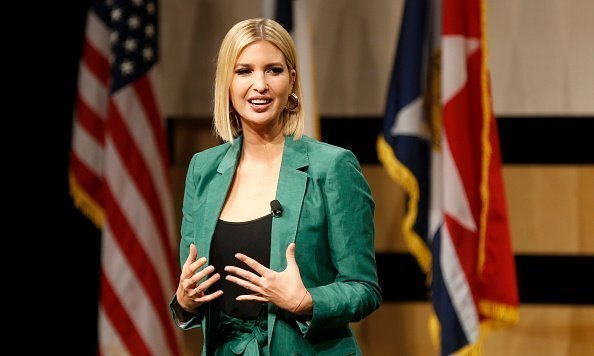 Ivanka might not have shared photos of her 2019 Halloween costume, but there's no doubt it would have been something classy, beautiful, and pricey.