Jenna Bush Hager Shares Pics of Baby Hal and His Siblings Dressed as Cats for Halloween
Jenna Bush Hager has a whole litter of kittens for Halloween. Savannah Guthrie joined her for trick-or-treating with her own duo. 
Jenna Bush Hager, 37, returned from maternity leave for a special visit to the "Today Show" where she spent time with co-host Savannah Guthrie. 
On the segment, Bush Hager had on a "Dirty Dancing" Baby character costume alongside the rest of her colleagues who were also in funny getups. 
The pair continued their Halloween holiday celebrations when they went home to their kids. Bush Hager later gave fans a look at the adorable costumes they wore in the post found below.
She posted four snaps of the little ones. In the first, two older kids wore whiskered paint on their faces as they held onto baby Henry "Hal" Harold, who turns three months on Saturday. 
In the second shot, Bush Hager and Guthrie's kids stood surrounding a short, brown tree adorned with red lights. Two of them held onto their candy bags. 
The third photo showed the entire group, including the two moms as they sat down presumably for a break in-between their trick-or-treating stops. Only baby Hal was missing from the picture.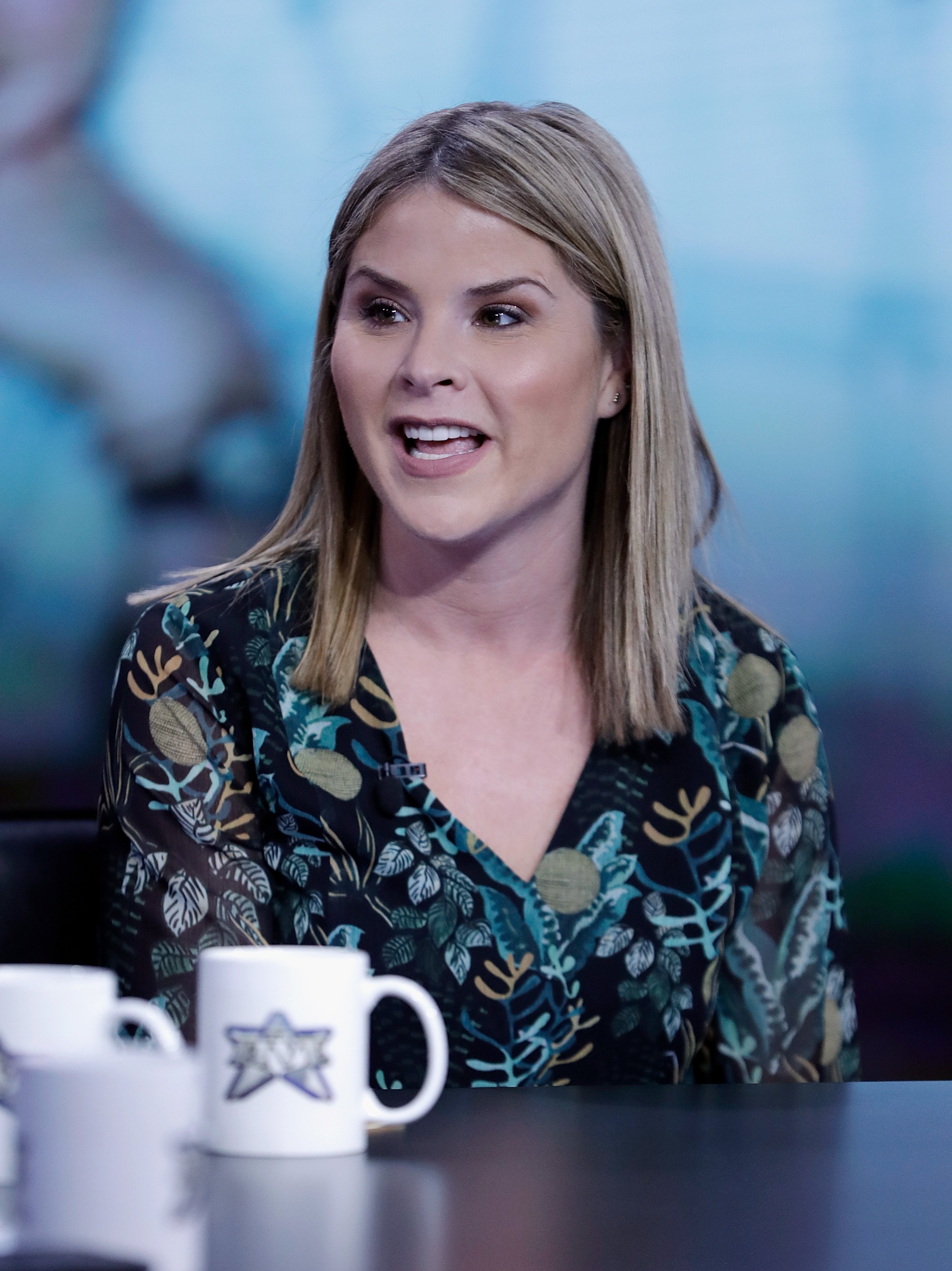 The last photo showed Bush Hager smiling brightly while she held Hal on her lap. Two of the older kids sat next to her. Little Hal had his eyes closed underneath a cat mask that rested on his forehead. 
In the caption the mom-of-three joked:
"Happy HAL-oween (get the pun there??) from our cat family—minus Daddy cat who was away for work. Neighbor, trick-or-treating tradition with @savannahguthrie (thank goodness a sister wife to help wrangle!)"
"Daddy cat" would be Bush Hager's husband Henry Hager who she's been married to since 2008. Meanwhile, Guthrie shared her own pictures to Instagram as well. 
In addition to kids Vale Guthrie Feldman and Charles Max Feldman, Guthrie was lucky enough to have her husband Michael Feldman by her side for the holiday. 
In her photos, Guthrie better showed off her butterfly costume which consisted of a black hat and purple-colored wings on a cape. She wore a simple black t-shirt in the front. 
Back in September, Bush Hager shared another sweet picture of Hal who again had his eyes closed. This time, the newborn was definitely fast asleep as he lay in a cozy blanket.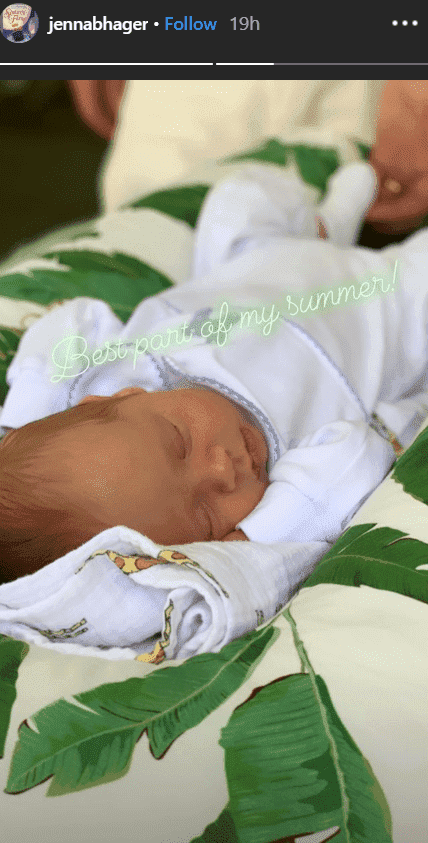 The shot, posted to Bush Hager's stories, included the caption "Best part of my summer!" Yesterday was likely the best part of her fall. Happy Halloween!