Michael Douglas Proudly Shares Photo & Video of Wife Catherine Zeta-Jones & Daughter Carys' Fendi Ad Campaign
After appearing together for Vanity Fair Spain, Catherine Zeta-Jones and daughter Carys Zeta Douglas teamed up again. They worked together again on the Fendi #MeAndMyPeekaboo campaign.
The stunning mother-daughter duo teamed up with the designer bag maker to celebrate the brand's iconic Peekaboo bag. The pair featured in a stunning video commercial.
The whimsical, vintage-style video shows the actress and her daughter exploring Rome. Throughout the video, they carry a variety of Peekaboo purse styles.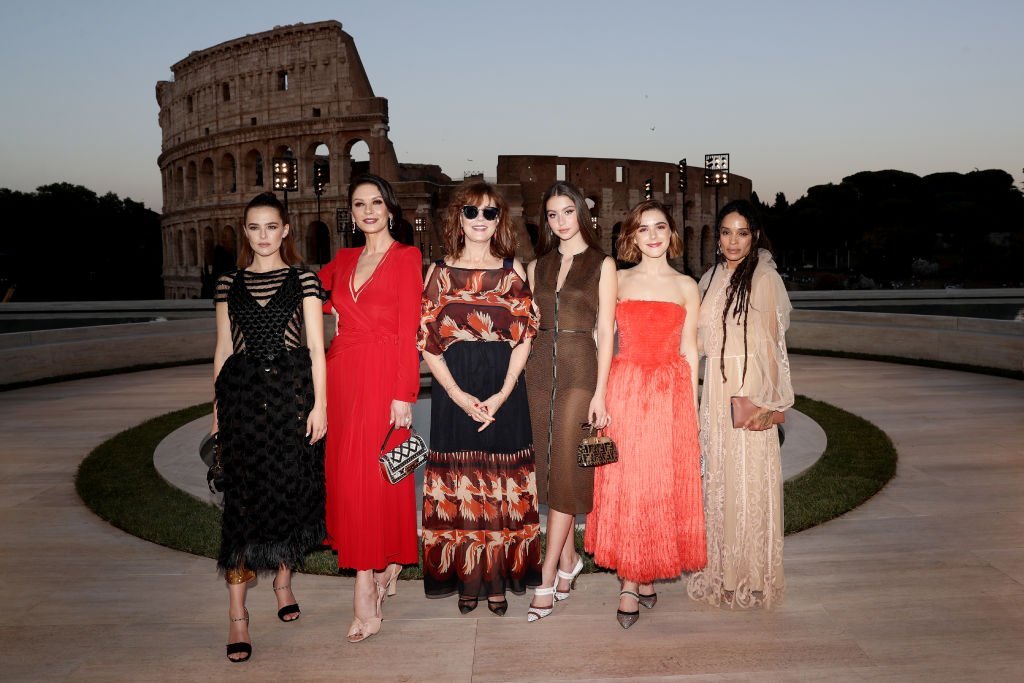 Carys Zeta Douglas is Catherine's daughter with husband Michael Douglas. The proud husband and father could not resist the chance to show off his girls.
"I am so proud to share Carys and Catherine's #FendiPeekaboo campaign."
He took to social media site Instagram to share a picture taken during the shoot. He also shared a clip of the advert.
He took to the caption to express his pride and love for both women writing: 
"I am so proud to share Carys and Catherine's #FendiPeekaboo campaign for @Fendi! It's a beautiful campaign and I highly recommend you check it out!"
Fans were blown away by the sweet post. More than fourteen thousand people liked the post and many took to the comments section to express their thoughts about the campaign. One wrote:
"Omg Carys is sooo beautiful! Just like her amazing mama!"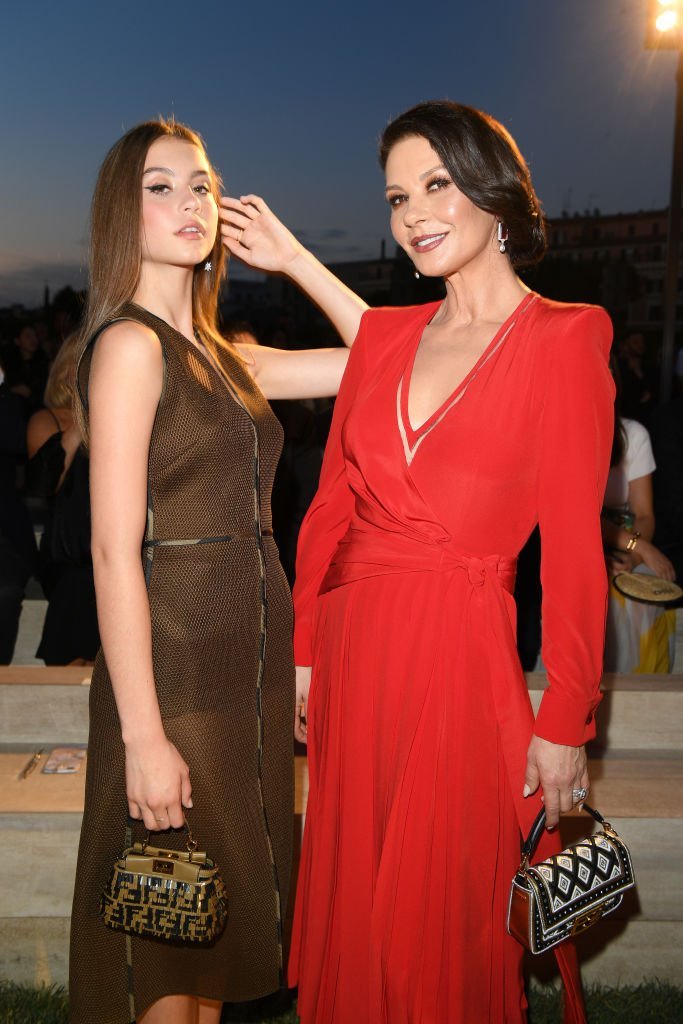 Carys, 16, revealed her feelings about the campaign to People Magazine in a statement after the shoot. She said: 
"We had so much fun on set. Our sense of humor is pretty similar so we are always laughing when [my mom and I] are together. She is honestly the funniest person I know."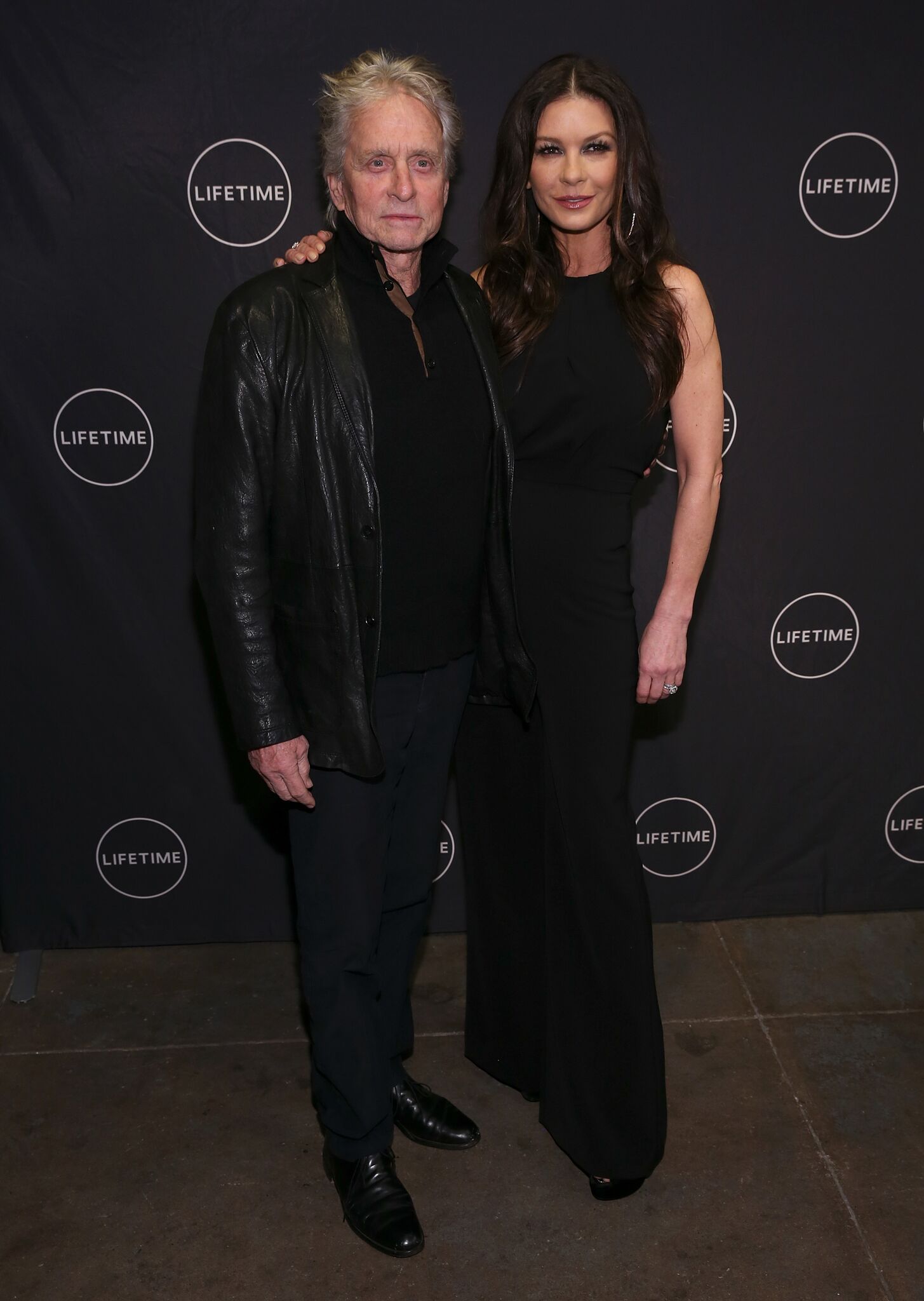 Carys is not the couple's only child. They also have a son named Dylan Michael Douglas. Catherine and Michael celebrated their 18th marriage anniversary earlier this year and Douglas said: 
"Well, we celebrated our 18th anniversary recently. And besides a genuine love that only continues to grow, I think the fact that we're in the same industry really helps us understand what's going on."