Brandy's Daughter Sy'rai Is All Grown as She Transformed into Leopard in Halloween Pic with Mom
Brandy and her daughter Sy'rai prove that it's possible to enjoy Halloween as a mother-and-daughter tandem as they sported matching facepaint for this year's holiday. 
Brandy Norwood's 17-year-old daughter is growing up really quickly, but that doesn't mean she doesn't enjoy celebrating holidays with her mom, especially Halloween. This year, the adorable mother-and-daughter duo sported matching face paint.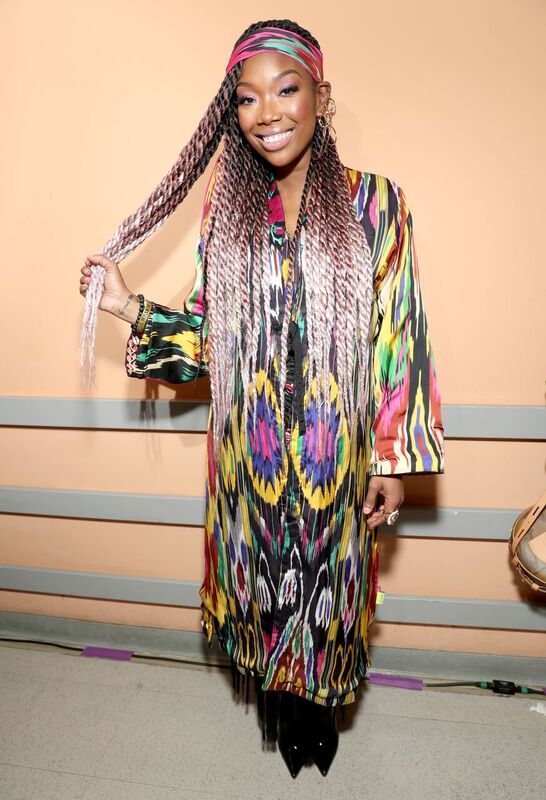 Celebrating Halloween 2019
For Sy'rai's costume, she donned a leopard headband and matching face paint, while Brandy decided to go with a colorful skeleton look which she matched with long colorful braids. 
Plain and simple, the duo celebrated Halloween in the best way they knew, and that was to spend it together. 
An Adorable Mother-and-Daughter Duo
Through Sy'rai's 17-year existence, Brandy has been by her daughter's side through it all. In fact, when her daughter decided to speak up about self-love, she was so proud. 
On an Instagram Live session, the teenager opened up about her weight and how if she decides to work out, it's for herself and not for anyone else. 
Sy'rai on Self-Love
She said: 
"I'm bigger than most kids. I can't do anything about my past and I can't wish that I was somebody else. Being who you are should be more important than worrying about what you look like on the outside. Because there can be a beautiful person in a beautiful body, but in the inside you can be so ugly. And like me, I'm not the skinniest. But if you really want to change, change because you want to change."
Proud of her daughter's confidence, Brandy reposted the video on her own Instagram page, saying: "I see God #Only in you! I am crying and I am speechless. #MyOnlyChild #Godfidence."
Having a Baby at Home
Now that her daughter is all grown up, Norwood reminisces the days when she had a toddler in her arms all thanks to her brother Ray J's little girl, Melody Love. 
The "I Wanna Be Down" singer always shares her bonding moments with her adorable niece, and it's great to see the two of them bond in whatever ways they think of. 
Thanks to Melody, her "auntie" gets to relive having a baby in her life, especially now that her own daughter Sy'Rai is nearing adulthood.