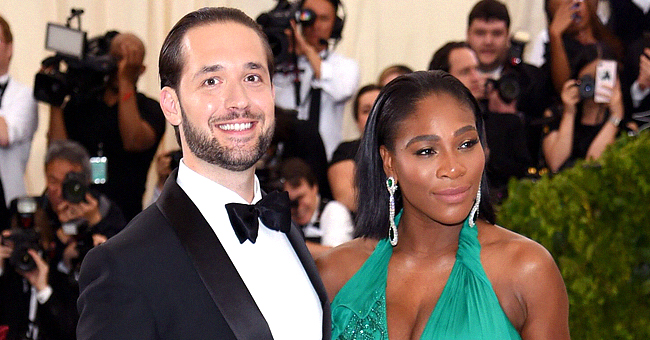 Getty images
Serena Williams' Husband Alexis Ohanian Takes Fight for Paid Paternity Leave to Congress

Alexis Ohanian took paternity leave when his daughter Olympia was born, and he is fighting to get other men the same rights.
Fatherhood has changed Reddit co-founder Alexis Ohanian's view of the world
When his wife, tennis champion Serena Williams gave birth to his daughter Olympia in 2017, Ohanian took 16 weeks of paid paternal leave. Now he believes that should a right enjoyed by every father, and he is fighting to bring it into law.
Only 15% of dads in the U.S. have access to paid leave to bond with their newborn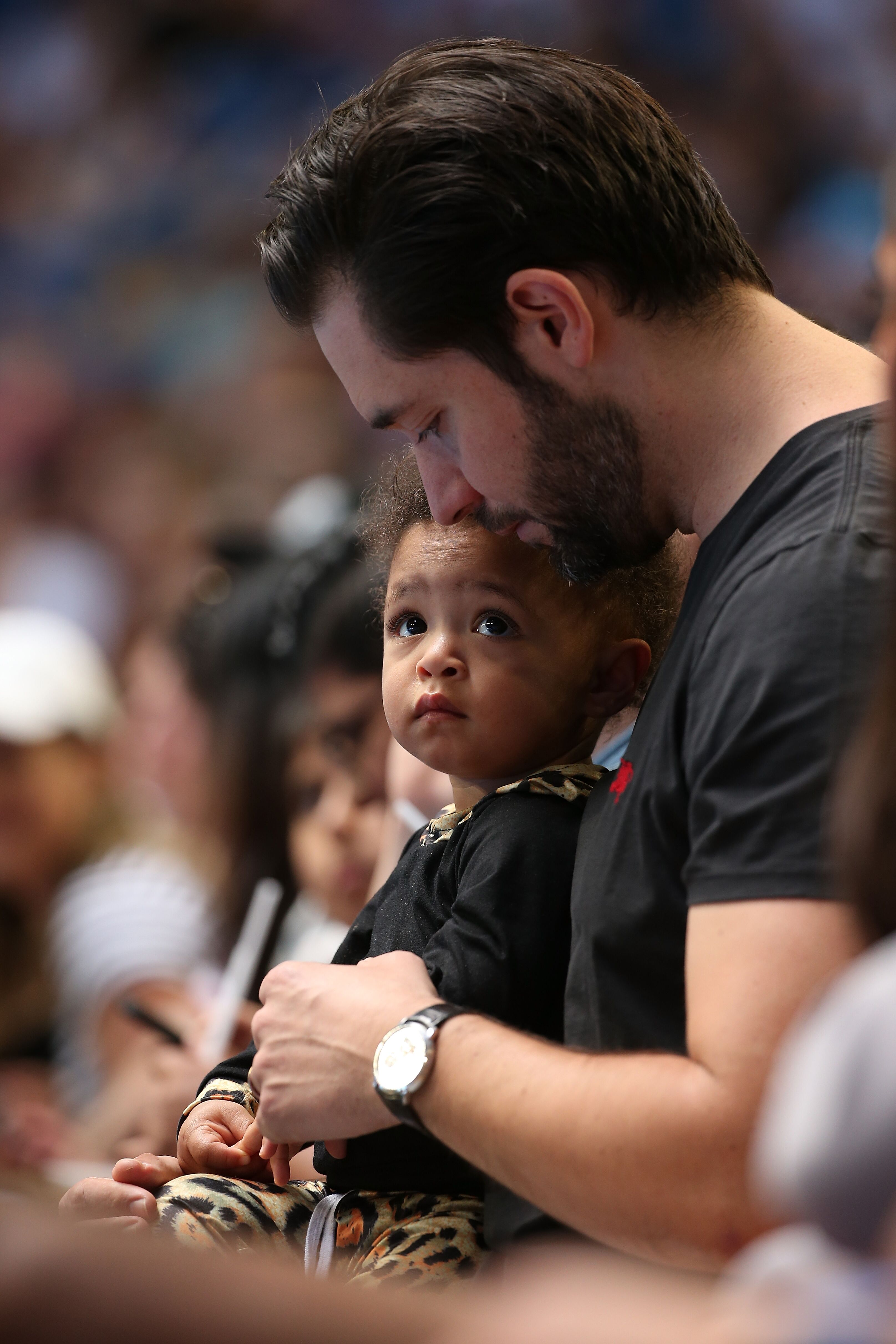 Alexis Ohanian with his daughter Olympia/ Source: Getty Images
REDDIT ALREADY HAD A PATERNITY LEAVE POLICY
Ohanian's company, Reddit, already had a paid parental leave policy for its employees, but he never thought he'd be one of the beneficiaries.
Then he met and married Williams, and they started a family. After his experience with Olympia, Ohanian has become a fierce advocate for making paid paternal leave part of the rights of US workers. He said:
"We implemented a policy that I didn't think I was going to be using anytime soon, but a few years later I found myself using and talking about [it] publicly."
ALEXIS OHANIAN FIGHTING FOR A NATIONAL LEAVE POLICY
Ohanian is using Reddit, and his social media platforms to promote the idea of paid paternal leave. He is also lobbying Congress in person, talking to legislators from both parties, asking them to propose his national family leave policy into law.
ALEXIS OHANIAN REVEALS THAT HIS WIFE NEEDED SUPPORT
Ohanian explained that Olympia's birth wasn't easy, and left his wife Serena debilitated, and facing a prolonged period of recuperation. Thanks to the Reddit policy, Ohanian was able to be there for his wife and daughter. He said:
"I realized that we had so many advantages and yet this was still such a traumatic experience. I couldn't imagine anyone being put in [that situation] without the peace of mind knowing that they had paid leave."
FUNDING PATERNITY LEAVES FOR WORKING DADS
But Ohanian is doing more than just talking. He is putting his money where his mouth is and has joined with Dove Men+Care to create a program offering grants to working fathers of newborns, to allow them to care for their babies full time. He said:
"Only 15% of dads in the U.S. have access to paid leave to bond with their newborn. Let's change that."
Ohanian is showing the kind of social consciousness big business should be fostering. And it makes sense. Men (and women) with healthy happy families are more productive.
HOW ALEXIS OHANIAN MET SERENA WILLIAMS
Alexis Ohanian was a guest on "The Late Show with Stephen Colbert," and Stephen Colbert dared to ask the question no one had raised before.
Colbert asked Ohanian point-blank how a "nerd" like him ended up with the gorgeous dynamic Serena Williams who is considered the greatest tennis player of all time.
Ohanian revealed that he had first met Williams at the Cavalieri hotel in Rome. He had inadvertently occupied a neighboring table the tennis star had earmarked for her team.
William's companion told Ohanian there was a rat nearby, to which he replied:
"I'm from Brooklyn. I see rats all the time."
Williams and Ohanian ended up chatting, and she invited him to her next game in Paris the following weekend....and the rest is history.
Please fill in your e-mail so we can share with you our top stories!