Kim Kardashian of KUWTK Explains Why She Edited Daughter Chicago into Their Family 'Flintstones' Halloween Photo
Kim Kardashian-West recently pulled an evident photoshop stunt for the family's Halloween photo, and she explained her reason behind it.
It was Halloween last week, and Kim Kardashian-West and her family brought their A-game in their Flintstones-themed costumes.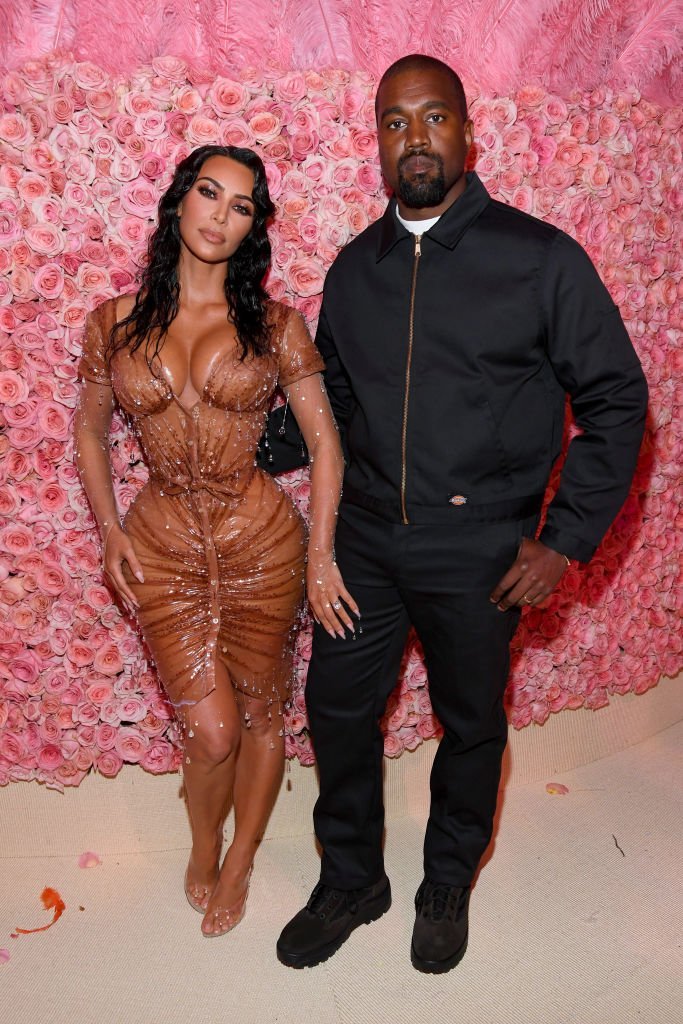 On Friday, the proud mother-of-four took to Instagram to show off her family's impressive costume in a photo. However, we couldn't help but notice something was off about Chicago's appearance in the family photo.
Before the trolls come for her, Kim took the high road and explained why her second youngest child was photoshopped into the family picture. 
In the accompanying caption, the KKW Beauty founder explained:
"This family pic was such a challenge because Chicago was so scared of Dino! LOL, We tried to explain and show her that it was just daddy, but she didn't get the concept yet! So shout out to the photographer for editing her in & making our family Flintstones dreams come true!"
Although the reason behind the evident photoshop fail was hilarious and reasonable, it didn't stop the critics from coming for her. An irritated fan wrote:
"They can't afford a proper photographer with editing skills? Lmao, I could do better than this ? look at the bottom left and the legs."
Nevertheless, the majority of the comments were positive, with younger sister Khloe gushing over Saint's smile in the comments section.

As revealed by PEOPLE, the Kardashian-West clan was well in character with father Kanye West stealing the spotlight in a head-to-toe Dino costume to depict the Flintstone family pet.
Proving that she is a matriarch indeed, Kim looked regal as Betty Rubble and had baby Psalm dressed as tiny Bamm-Bamm while resting in her arms. This time, however, Bamm-Bamm didn't hold his club.
The oldest children, North and Saint, also brought their game dressed as Wilma and Fred Flintstone, respectively, while scared Chicago went as their daughter Pebbles.
The Flintstones-theme wasn't the only outfit that the Kardashian-West children rocked as another snapshot shared on Kourtney's Instagram showed North, Penelope, and a friend dressed as a devil and an angel.
As reported by the Daily Mail, North rocked a furry devil costume and sported a bright red lipstick and matching red nail polish even though Kim recently revealed that Kanye banned his 6-year-old from wearing makeup until she is a teenager.
This comes after Kanye appeared on "The Late Late Show with James Corden" and revealed that he wants seven kids even though PEOPLE states that Kim mentioned during an Instagram Live Q&A with fans that she was "definitely done" with having kids.