Ice-T's Wife Coco Shares Pics of Daughter Chanel in Halloween Outfits through the Years
Ice-T's wife Coco Austin had fans gushing over their daughter Chanel's adorable photos on Instagram.
The rapper's wife shared pictures of Chanel in Halloween outfits through the years with her three million followers on Instagram.
Coco captioned the photo: "Happy Halloween!! Even though Chanel is 3 I've had so much fun with her for Halloween! She dresses up all week not just on the day just to wear around the house."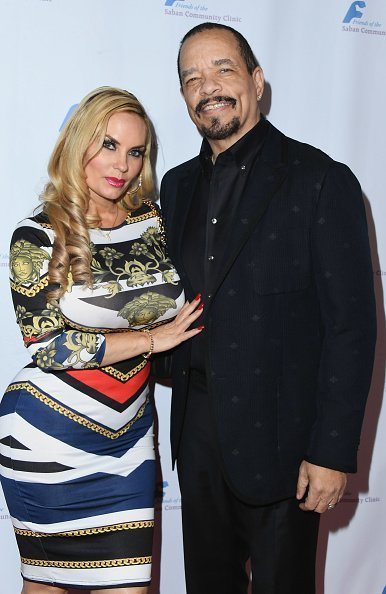 "Here are some past costumes. (She's in between 2 costumes for tonight's Trick or Treating. Tomorrow will see which she decides.) She has been a flower, lamb, Snow White, Skye from Paw Patrol, Peppa Pig and Alice N wonderland… the list continues," she added.
Fans were quick to point Chanel's cuteness.
"Omg, she's so cute," one fan commented. Another wrote, "The cutest little girl ever."
Coco is fond of posting photos of her only daughter, often rocking mother-daughter ensembles, as reported by Daily Mail.
STRONGER FAMILY BOND
Coco Austin (born Natalie Austin) tied the knot with Ice-T, whose real name is Tracy Morrow, in 2002.  Ice-T has two adult children from previous relationships. 
Earlier this year in 2019, Coco, Ice-T and their daughter spent the holiday in Punta Cana, as they escaped the snow in New York. as reported by Daily Mail.
In an interview with E! News, Coco talked candidly about her love for Ice-T and their daughter. She said:
"I already love and cherish Ice, but now I love and cherish Ice in a total father way. I see him with Chanel and I just melt because they love each other and for the next year I want to build a bond for us."
The couple starred in the reality series "Ice Loves Coco," which premiered in June 2011 and ended in February 2014 after three seasons.
CRITICIZED FATHERHOOD
Last year, Coco came to Ice-T's defense when he was criticized for being a "distant parent."
Social media users had started to question Ice-T's absence in Austin's Instagram photos, in which she is always seen alone with their 2-year-old daughter.
Fans had concluded that Ice-T is a distant father because he is never seen holding his daughter. 
Coco took to social media and assured her 3 million followers that Ice-T is "always nearby" when photos are taken, adding that they're a "tight family."
She also said that Ice-T spends a lot of time with their daughter Chanel; he just isn't fond of taking photos or appearing in them.