Kim Kardashian of KUWTK Shares Family Photos in Creepy Bug Costumes for Halloween
Onscreen diva and mother of four, Kim Kardashian stops at nothing to show off recent family halloween photo shoot. She took to her Instagram handle with a post that captured the entire pack!
The 39-year-old revealed the weird-looking costume pictures right after the photo session. The update featured the beauty queen in a detailed bug-like costume, while she had her poke-like claws, she also had a unique buggy cupped goggles to complete the look.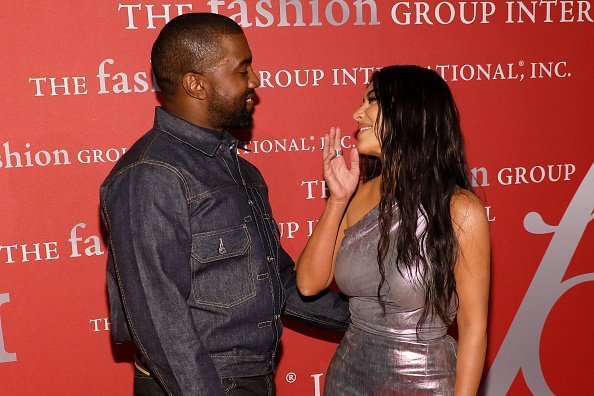 Kanye West had the creepiest costume, in his dark-themed-gigantic-bug outfit, the rap star also displayed some moves. 6-year-old North was in on all the fun as she posed severally to show that scary could be fun!
While Saint, Chicago, and Chi went with the flow in their less eerie-looking costumes. Kim stopped at nothing to explain the details of the art and even characterized her family as "worms." She wrote in the first: "West Worms. Prelude 1," and captioned the other:
"A bug's life, my costume glowed. Kanye' s costume moved and was all anamatronics."
Fans and followers were quick to gush about the posts. Some fans recognized the family bonding moment while others gnawed at the unbelievable bug concept.
The Halloween costume is not the first time the pack will be engaging in a photoshoot depicting something or someone other than themselves.
A few days before the "Keeping Up With the Kardashian" star revealed the Halloween shoot, she shared adorable pictures of the family in a "Flintstone" themed outfit.
While everyone else seemed present and into their character, 21-month-old Chicago was not in on the gesture. Her mother explained that she had to be photoshopped, and Kim was thankful to the photographer who made it possible for the family to all be in the picture. 
In all the euphoria of Halloween costumes, the parents seem to want their kids to imbibe some values on appearances. The "Jesus is King" crooner recently expressed his beliefs as a Christian, and he intends to practise them in his household.
Although the pop star's wife is in on the no make-up policy for daughter North, she revealed in a recent interview that she is obsessed with stocking up her make-up. 
Apart from sharing photos of the family's happy time in costumes, the mother of four is also dedicated to teaching her kids the best values.