Jimmy Carter Talks about past Cancer Diagnosis in Church, Says He's Completely at Ease with Death
95-year-old former president, Jimmy Carter, candidly discussed the topic of death during his return to giving weekly sermons on Sunday in front of more than 400 people.
Attendance at Maranatha Baptist Church overflowed in anticipation with Jimmy Carter's return after a fall at his Georgia home resulted in a fractured hip and his absence from Church that following Sunday.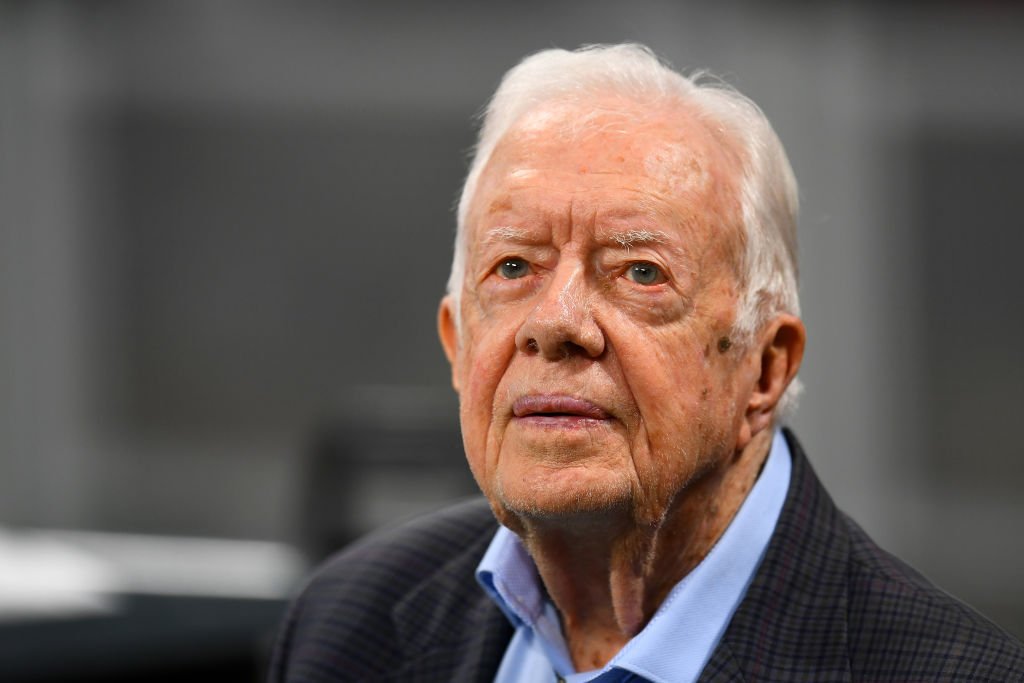 As the oldest living former US president addressed members of the congregation, Jimmy made a note of his fight with brain cancer in 2015, and how his prognosis turned around against all the odds.
"I assumed, naturally, that I was going to die very quickly," Jimmy said. "I obviously prayed about it. I didn't ask God to let me live, but I asked God to give me a proper attitude toward death. And I found that I was absolutely and completely at ease with death."
President Jimmy Carter hosts Sunday school in Plains, GA. pic.twitter.com/wVlCRiVLG1

— The Hill (@thehill) November 3, 2019
Jimmy's doctors discovered that he had metastatic melanoma when he underwent surgery on August 3, 2015, to have a small mass from his liver removed. Surgeons then found that cancer had spread to other parts of his body, including four small lesions on his brain.
"It didn't really matter to me whether I died or lived. Except I was going to miss my family, and miss the work at the Carter Center and miss teaching your Sunday school service sometimes and so forth. All those delightful things," Jimmy smilingly added.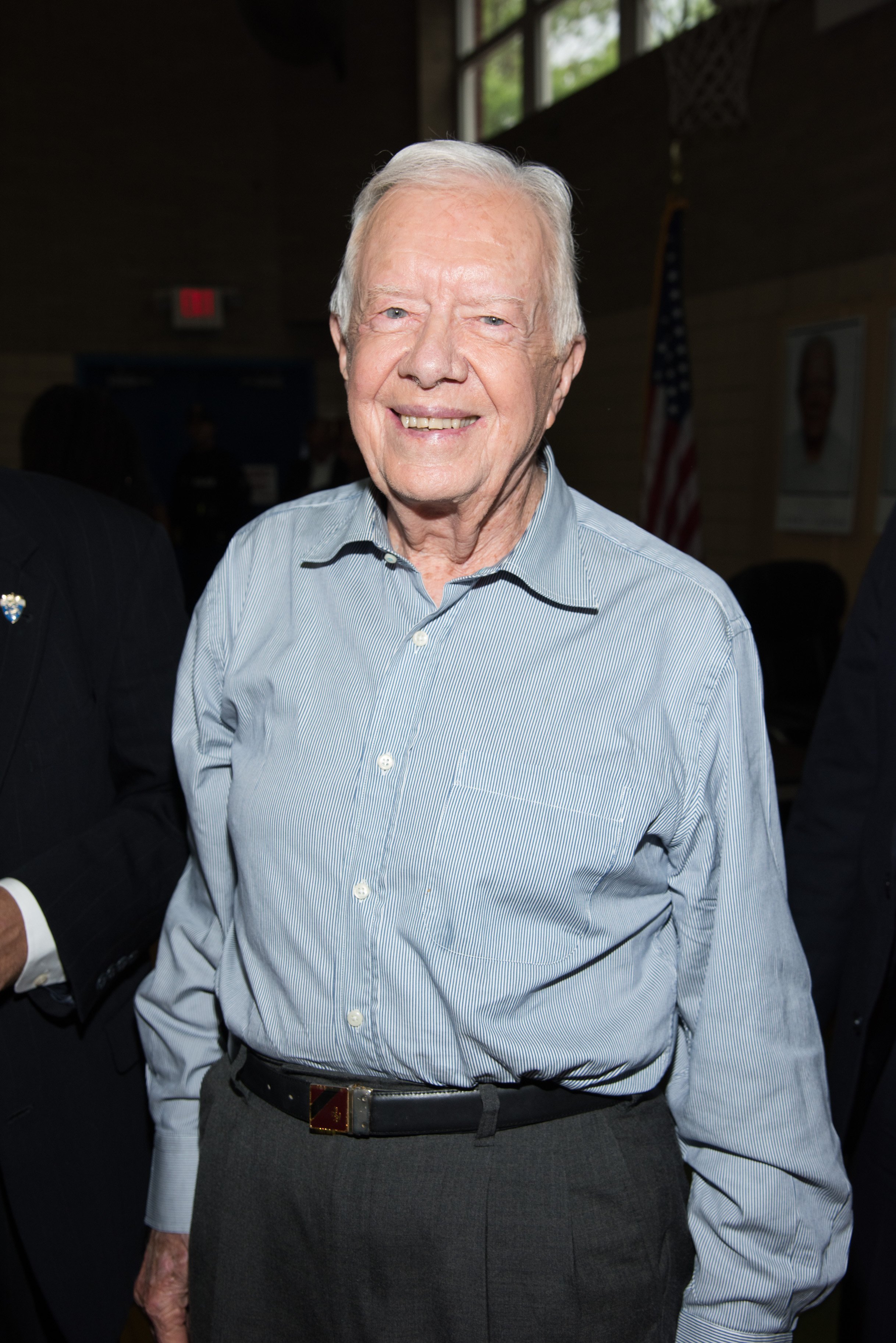 Doctors diagnosed the disease early, which experts said greatly benefited Jimmy's chances of fighting it. He started a treatment regimen later that August that involved a highly targeted form of radiation and pembrolizumab.
By December 2015, Jimmy announced through a statement by the Carter Center that all signs of cancer had vanished. "My most recent M.R.I. brain scan did not reveal any signs of the original cancer spots nor any new ones," he said.
Still recovering from his fall, Jimmy arrived at the church in Plains, Georgia, with a walker after Maranatha Baptist Church posted an update on Facebook that the former president felt well enough to return. 
Jimmy's fractured hip marks the third health-related incident over the past couple of months. Earlier in October, Jimmy fell at his ranch house in rural Plains, Georgia, which earned him several stitches above his brow.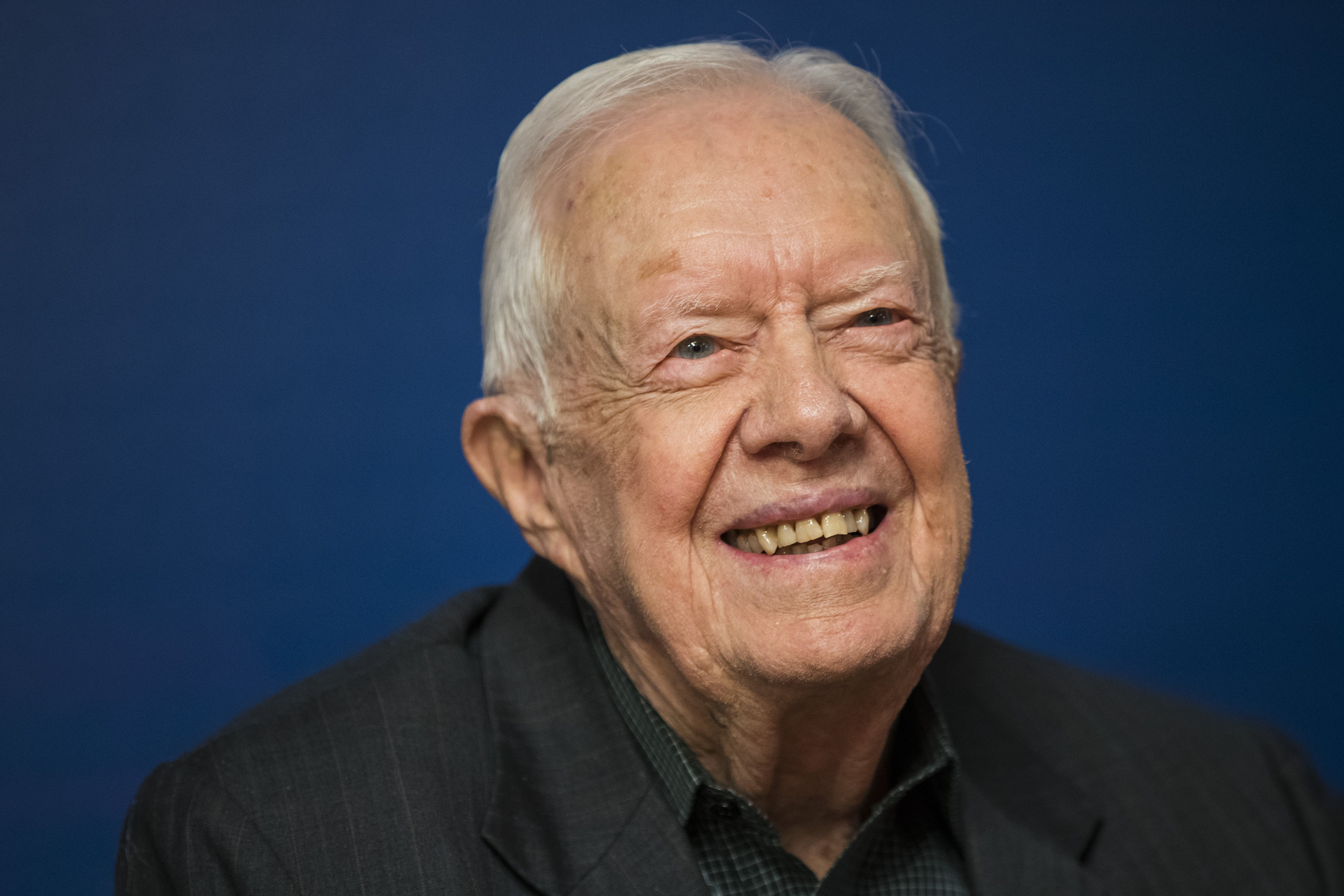 The first incident occurred back in May, when the former president broke his hip while leaving to go turkey hunting, and required hip surgery.
However, Jimmy showed that it would take far more than a few stitches to keep him from his plans, as the former president traveled to Nashville, Tennessee, shortly after falling to attend a charity project.
Once in Tennessee, Jimmy assisted the people of Habitat for Humanity, which aims at building 12 single-family homes, and 26 townhouses.