Jaleel White of 'Family Matters' Shared Photo of Daughter Samaya Dressed as Serena Williams for Halloween
Jaleel White made audiences laugh for years as the mischievous Steve Urkel on "Family Matters." Now, it seems the actor's adorable daughter is taking over as her Halloween costume has people cracking up on social media.
Halloween has come and gone, but we're still reminiscing on Samaya White's decision to channel one of the greatest names in tennis history, Serena Williams.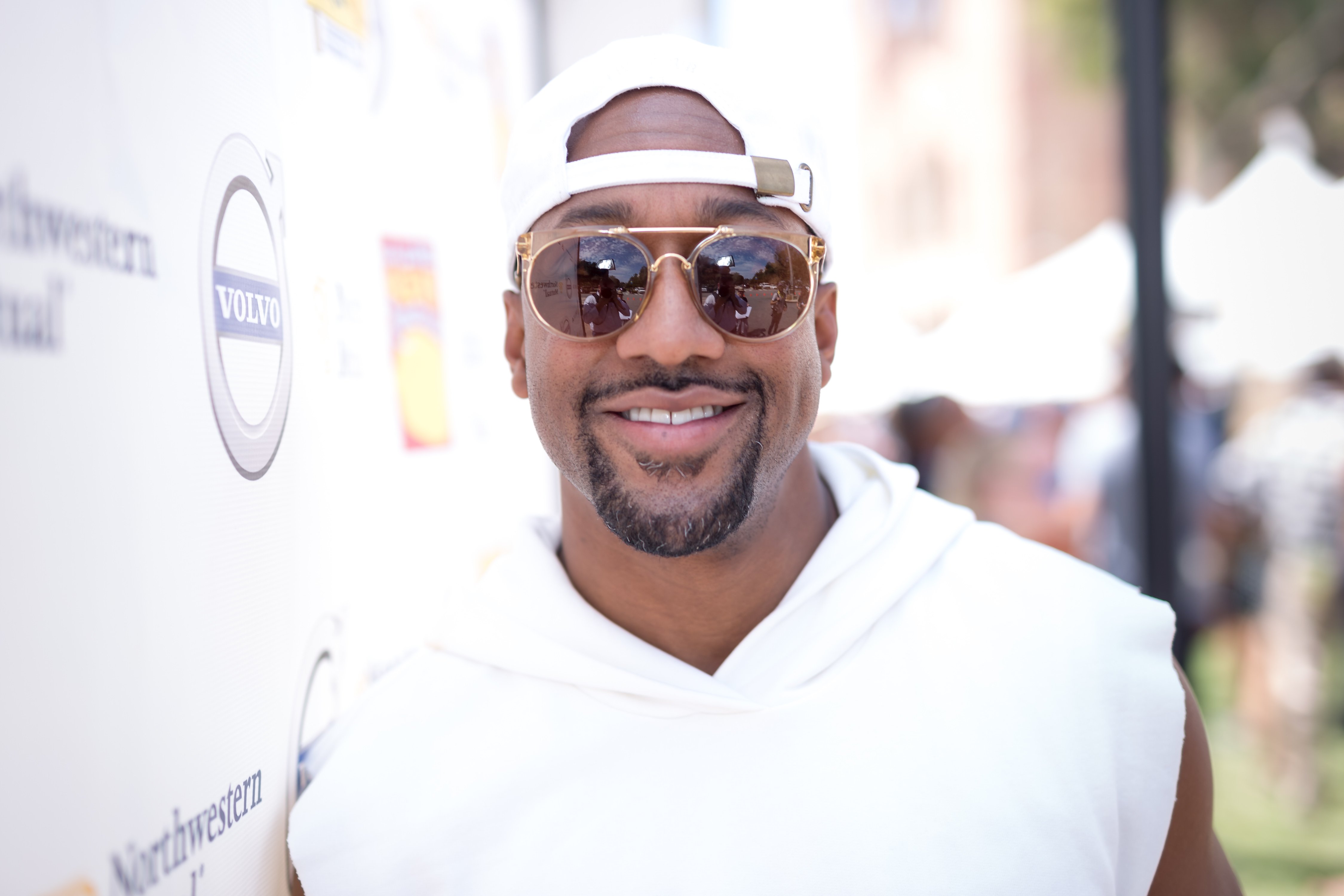 Jaleel, 42, took to Instagram with a photo of his little girl wearing a black Nike tank top and matching visor hat. She also had on a black wrap skirt with a fake bum and Serena's trademark object, a racket. Samaya nailed the Serena look, complete with an expression reminiscent of the tennis legend's victory look.
Despite his unpleasant past with her mother, Samaya is Jaleel's heartbeat, and he recently credited her as his acting inspiration.
"SERENAAAAAAAA," Jaleel captioned the post, adding the hashtag "my baby nailed it."
Several users in the comment section seemed to think Samaya nailed the look as well, and couldn't help laughing at her recreation. "Sooooo good!!! Hahah," wrote one fan.
"Yes, she did it. This is so adorable," chimed in another.
"Why you add the extra padding tho lmaooo," joked a third fan, referencing Samaya's fake derriere.
While Jaleel keeps most of his private life away from the spotlight, he doesn't mind showing off moments with his adorable mini-me.
In March, the "Dancing With The Stars" alum and his ten-year-old enjoyed a daddy-daughter trip to the Walt Disney Studios. According to Jaleel's Instagram post about the outing, Samaya made quite a hilarious observation.
"But Dad, I can ink & paint just the same on my iPad. And it's less messy," the caption read.
But that did not stop Samaya from wielding a paintbrush with one of the studio staff and working on what looked like a sketch of Donald Duck.
Beyond tourist attractions and popular spots, Jaleel also doesn't mind taking his daughter to work. Late last year, the actor posed for photos with Samaya on the set of a film he was working on in Albuquerque, New Mexico.
Samaya is the result of Jaleel's rocky relationship with his former girlfriend, Bridget Hardy. The two reportedly parted ways amid accusations of abuse and infidelity, as well as financial demands.
Despite his unpleasant past with her mother, Samaya is Jaleel's heartbeat, and he recently credited her as his acting inspiration.
The "Grown Ups" alum told Fox News in September:
"I think my biggest motivating factor right now is my daughter. You got to provide an example for your kids. They watch you more than they listen to you. So, she sees me go to work, she sees me continuing to act, continue to endeavor, staying up late nights, writing, taking pitch meetings, traveling for my job."
"Those are the things that are going to instill a work ethic in her," Jaleel continued. "So, I got to be her inspiration right now. And that's one of the things that keeps me steadfast."