Chrissy Teigen's Cravings Website Crashed by Fans Shortly after It Launched
Chrissy Teigen officially launched her Cravings website on Monday, but within an hour of its debut, the site couldn't cope with traffic demands and crashed.
The cookbook author and her team worked swiftly to get the site back up and running, but not before Chrissy showcased her sense of humor with an update to fans.
"You crashed the site - thanks for all the love right out of the gate! @chrissyteigen is working hard in our server room, and the site should be running smoothly again soon. Thanks for your patience. Don't worry; we brought her snacks," the caption alongside a picture of a panicking Chrissy over a laptop read.
The former model also carefully staged clips of the team hard at work on launch day, as everyone huddled in the bedroom with their electronic device of choice in hand.
It's https://t.co/gINI3uAgfD launch day!!! A little hectic over here pic.twitter.com/aXQO5zwMbL

— chrissy teigen (@chrissyteigen) November 4, 2019
As an extension of Chrissy's cookbooks and her love for all things food, her Cravings website offers recipes from her bestsellers, while it also features entertaining ideas for the holidays, restaurant guides, and Chrissy's kitchen endeavors. 
A section of the site is devoted to Chrissy's silly mom and her video series called "Pepper's Corner," wherein she shares her recipes, tricks, and hacks she accumulated over the years.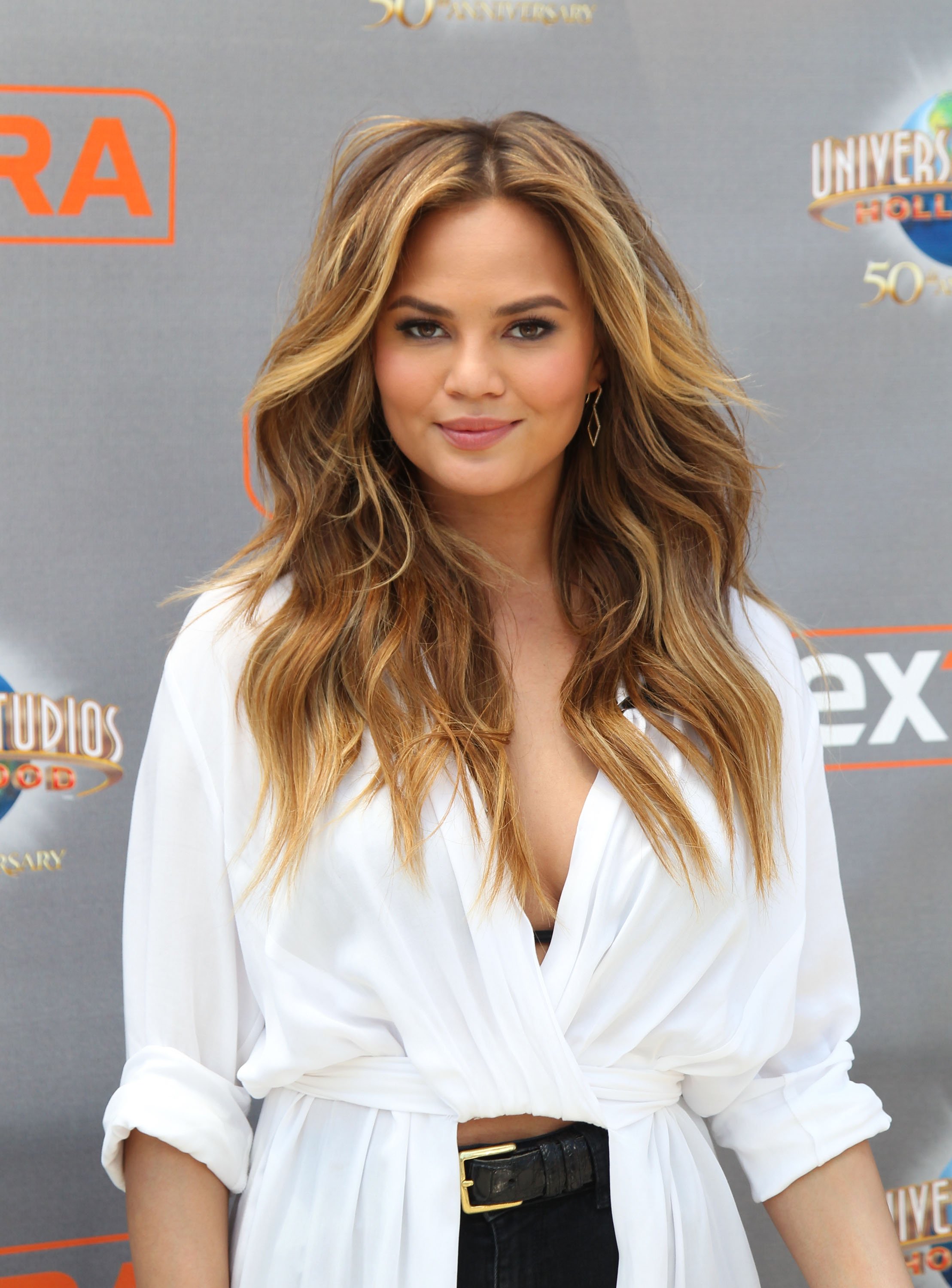 "I'm so happy to share my latest food baby with all of you," Chrissy said in a press statement. "I've always loved interacting with fans, sharing ideas, recipes, and even my failures in the kitchen on social media. I realized there was so much more I wanted to share, so here goes a longer version with no text cap, no rules, and A LOT MORE FOOD!"
Husband John Legend firmly stands behind Chrissy and dreams as her biggest fan, as he recently shared with Vanity Fair during an interview.
With Chrissy's sights already set on another cookbook about cheese, John said, "I'm her biggest cheerleader. I always think she should do more."
The couple has a nanny that helps with their two children Luna and Miles, and with social media what it is, Chrissy already worries whether it is a good idea to post pictures of the two youngsters online.
"I know a lot of people who make the conscious decision to blur out their kids' faces," Chrissy said. "I worry, What must they think of me? They must think I'm insane."
In October, a video Chrissy posted of her son Miles soon went viral. Within a day of posting the clip garnered over 3 million views.
Showing his father's love for music, Miles joined John at the piano, followed by cuteness overload when the duo started playing together.