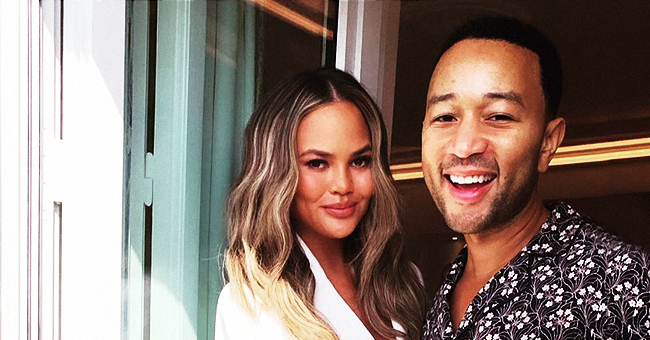 Instagram/chrissyteigen
'Bring the Funny' Star Chrissy Teigen Shares Cute Video of Son Miles Playing the Piano with Dad John Legend
A video of Miles Stephen, son of famous power couple John Legend and Chrissy Teigen, is fast going viral as it captures the youngster playing the piano alongside his award-winning singer father.
The video is only a day old, but it has already been watched over 3 million times!
While it is not too surprising considering the caliber of John Legend and Chrissy Teigen's fame, it must be said that the clip is too much cuteness overload.
LITTLE MILES GIVES HIS DAD A LOOK OF ADMIRATION
The image features little Miles seated by his world-famous singer father at the piano. While Legend wore an all-black ensemble, little Miles wore purple pajamas showing that the video may have been taken in their home.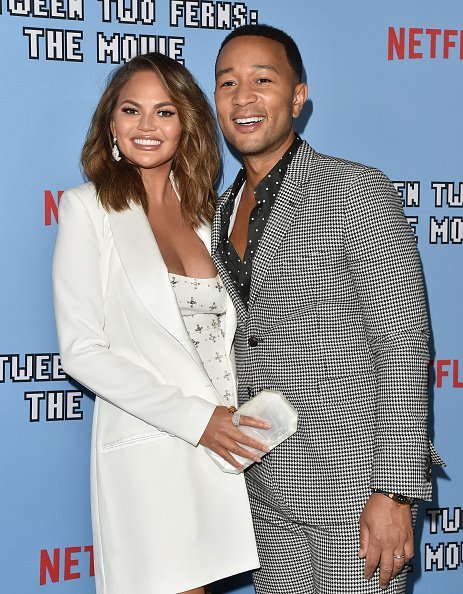 Chrissy Teigen and John Legend at the LA Premiere of Netflix's "Between Two Ferns: The Movie" on September 16, 2019 | Photo: Getty Images
The youngster plays a jumble of notes on the instrument mimicking Legend's dexterous fingers playing at the piano. Miles sits next to him on the piano bench, smiling adorably and adding in notes of his own.
Watching Miles press the piano proves that musical talent runs in the family as he manages to make coherent notes even if he doesn't fully understand it yet. John Legend's musical talent is apparently hereditary.
While he had taken peeks at Legend as he played the piano, nothing can be compared to his look of curiosity and admiration when the star starts singing "Favorite Things," the famous "Sound of Music" soundtrack.
His "Lip Sync Battle" host mother couldn't be more proud as she shared the short video with her millions of followers and captioned it: "stop everything."
CELEBRITIES CAN'T SEEM TO GET ENOUGH OF LITTLE MILES
Many people think it is indeed worth stopping everything for! So far, it has amassed over a million likes with netizens taking to the comments section to express awe and tag other people to watch it.
The other noticeable trend in the comments section is that a high number of celebrities have watched the video, and they absolutely love it!
The long list includes actresses Gwyneth Paltrow, and Stacie Kiebler, Canadian singer-songwriter Melanie Fiona, Jessica Alba, Vanessa Hudgens, Kelly Preston and many more others.
"Oh my flipping lord," Paltrow wrote alongside three heart emojis.
While Kelly Preston, wife of veteran actor John Travolta, commented:
"Oh my gawd!!!!!!!!!!! I can't take it!!!!"
Praises and compliments for the father-son duo are unending as many expressed a longing to see little Miles grow up. With promises of talents like John Legend's already, he is indeed one to watch out for.
Please fill in your e-mail so we can share with you our top stories!