Alfonso Ribeiro of 'Fresh Prince of Bel-Air', His Wife Angela & Their 3 Kids Posed in Colorful Costumes for Halloween
Alfonso Ribeiro and his lovely family went trick-or-treating this Halloween as separate characters, and the photo of their colorful costumes is beyond adorable.
For Halloween, most families try to coordinate with their outfits, but not the "Fresh Prince of Bel-Air" alum and his clan.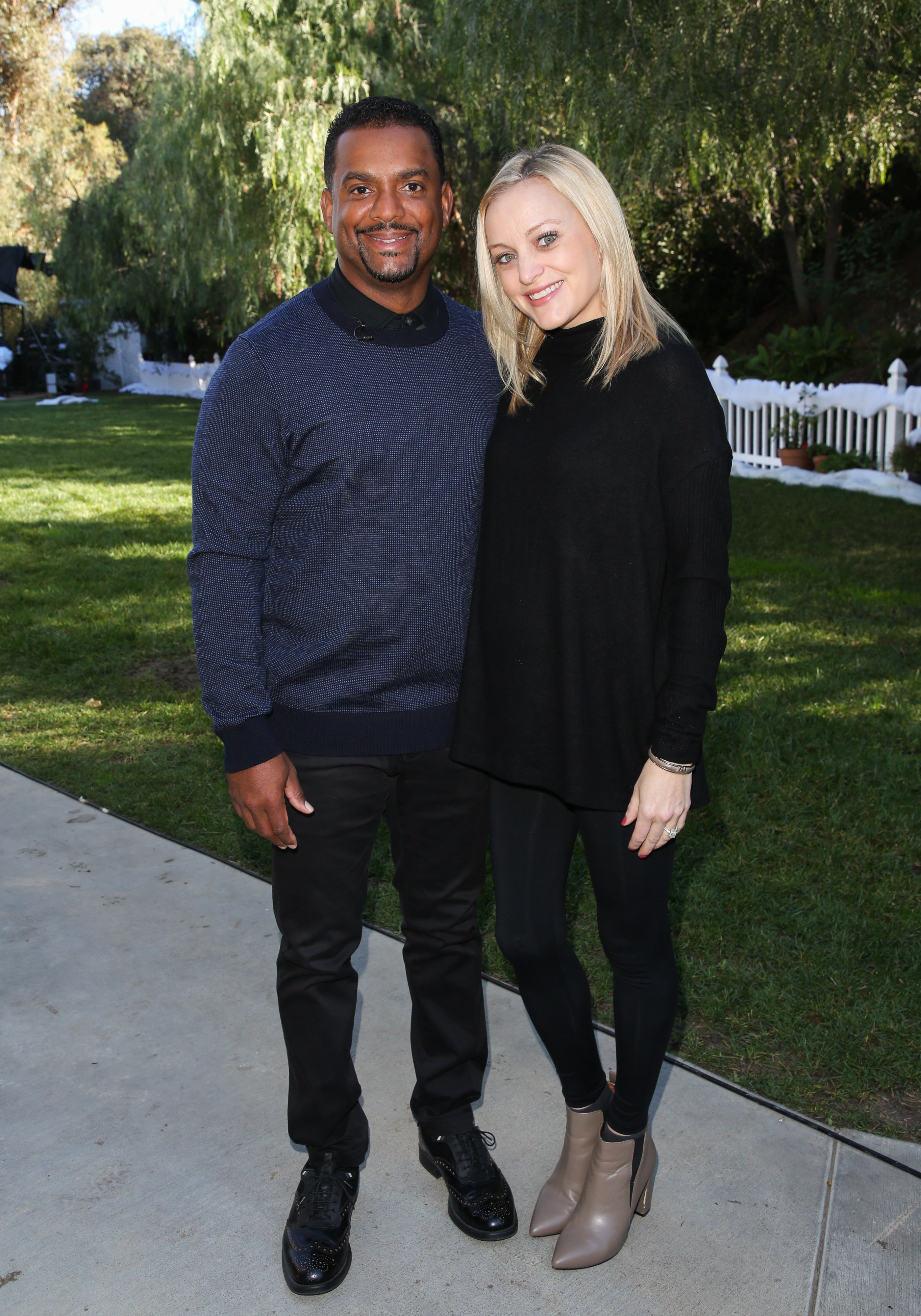 Alfonso shared a picture of everyone in their Halloween costumes and confessed that it was a "great Halloween with my family." It was his wife, Angela, however, who explained each person's character.
Before Ava's arrival, the Ribeiro clan took a trip to Walt Disney World, and Montana and Angela joked about how their travel experience.
Alfonso, 48, dressed as DC Comics' fictional villain, Bane, while Angela was a Holy Guacamole in her avocado costume fitted with a halo.
The couple's first child, Alfonso "AJ" Ribeiro Jr., six, was almost unrecognizable in a head-to-toe Ninja costume while their second, four-year-old Anders, looked cute in a Triceratops fit.
But probably the most adorable of the bunch was five-month-old Ava Sue, whose stroller was transformed into a Cabbage Patch doll packet. Ava herself was too cute for words in her white outfit and braids made out of yarn, just like the famous toy.
Alfonso and Angela, who tied the knot in 2012, welcomed baby Ava on May 13. The "Dancing With The Stars" winning alum took to Instagram at the time with a photo of the napping newborn.
"Ava Sue Ribeiro finally decided to send @mrsangelaribeiro1 to the hospital on Mother's Day and came into our world early yesterday morning," he announced. "Both Ava and Mommy are doing great."
In September, Alfonso offered more insight into their daughter's temperament, telling PEOPLE:
"She's a really happy baby. She just smiles and connects all the time. She's got two crazy older brothers that love her. She's just a little sweetheart. There's a lot of love in our house."
Alfonso and Angela were married on October 13, 2012, in Burbank, California. While the couple shares three children, the actor is also dad to 17-year-old daughter Sienna from his first marriage to actress Robin Stapler.
Despite his busy Hollywood lifestyle, Alfonso makes time to travel and see the world with his children every year. Before Ava's arrival, the Ribeiro clan took a trip to Walt Disney World, and Montana and Angela joked about how their travel experience would soon change as a family-of-five.
Alfonso told Closer Weekly in June:
"Well for me, I think travel is the greatest way to educate your family on people. Yes, you can read about things in books but nothing lands and sticks with you throughout your life than personal experience."
"When you want to see this country, you want to go around and see the plains," he added. "You want to see the hills and the mountains and the Rockies."
And little Ava has already been introduced to the family tradition. Alfonso and Angela shared pics of the tot during a family trip to Paris last month.