Michael J Fox of 'Back to the Future' & Wife Tracy Pollan Share Pics of Daughter Esmé on Her 18th Birthday
Michael J. Fox and his wife Tracy Pollan celebrated their youngest daughter Esmé as she turned 18.
Michael J. Fox and Tracy Pollan just lost their youngest daughter to adulthood. However, they celebrated it in style with heartfelt tributes on social media.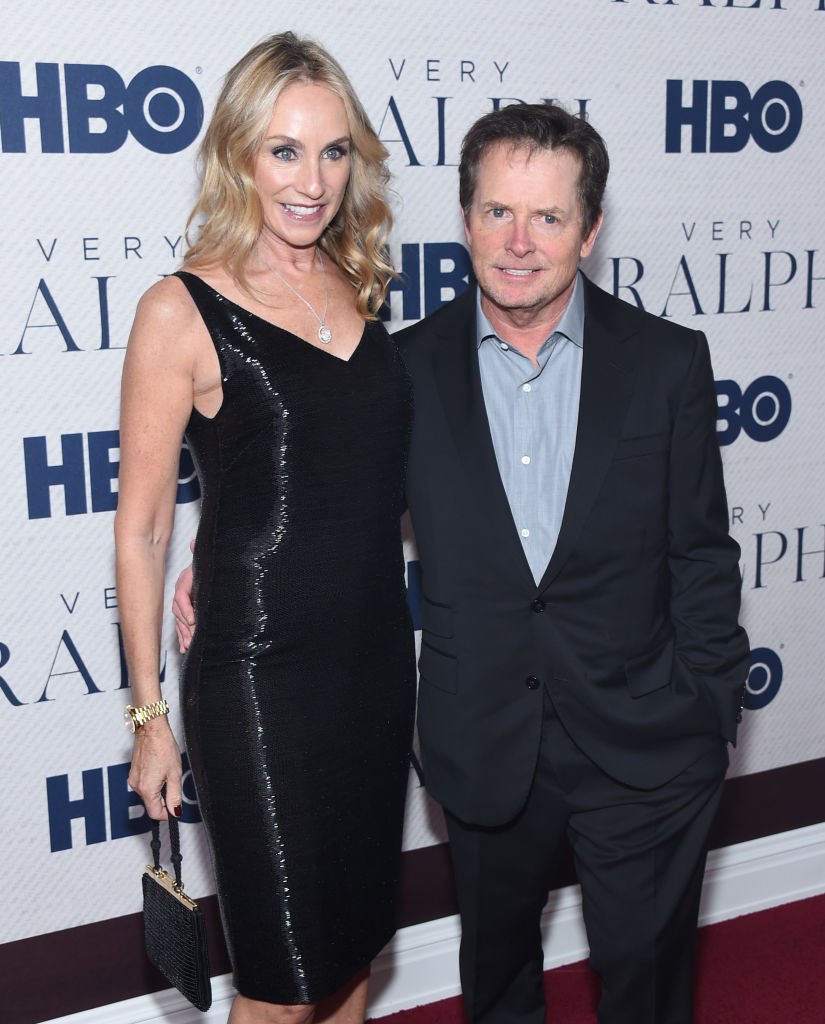 Over the weekend, Esmé turned the big 18, and her parents took to Instagram to celebrate her special day.
The "Back to the Future" star went first with a throwback of a baby Esmé at 18 months in her father's arms. The sweet photo was captioned:
"18 months or 18 years, I love you more each day. Happy Birthday, Ez! ❤️"
Tracy took things to another level as she didn't stop at inky sharing a throwback photo but also a present picture of Esmé looking all grown up.
The accompanying caption read:
"18 years with this beautiful girl. I am so proud to be your Moomis. You make me smile every day; I love you so!"
Despite his busy schedule as an actor, Michael never toys with being a present father to his four kids. 
This was evident as NY Post reports that Michael's family inspired him to get back into the industry after his battle with Parkinson's disease.
When he was first diagnosed with the disease in 1991, Fox kept it a secret for seven years until he couldn't hide it any longer.
He was forced to quit his hit series "Spin City." He, however, made his comeback to the spotlight with the sitcoms "The Michael J. Fox Show."
The sitcom tells the story of a former news anchor who returns to the screen after he put his career on hold to Parkinson's disease. 
Talking about how his family supported him, Fox recalled:
"My family were all kind of like, 'Yeah, you got to . . . do something. 'Cause you're just hanging around the house."
According to Closer Weekly, Michael and Tracy's eldest child Sam is the spitting image of his famous dad. While he is not an actor like his parents, he was Mister Golden Globe in 2013.
Next are the twin daughters Aquinnah Kathleen and Schuyler Frances, who are 24 years old, who also didn't follow in their parents' footsteps. 
Michael and Tracy sure have a beautiful family. They must be so proud of their kids!