'Steel Magnolias' Facts That Fans of the Iconic Movie Might Not Know
The hit 1989 comedy-drama "Steel Magnolias" is a film adaptation of Robert Harling's 1987 play of the same name.
While you might be a "Steel Magnolias" fan, there's most likely some things about the movie that will surprise you.
Let's take a look at the things you may not know about the heartbreaking and ultimately life-affirming film.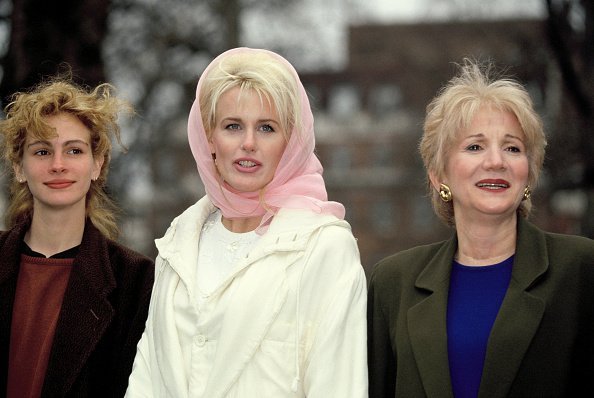 1. Based On A True Story
Writer Robert Harling wrote "Steel Magnolias" after his sister, Susan, died from complications with Type I Diabetes when she was only 33 years of age. 
2. The Movie's Director Bullied Actress Julia Roberts
Director Herbert Ross reportedly made Roberts cry and even question her capacity as an actor throughout filming.
3. The Film's Hospital Workers Are Real-Life Medical Professionals
The doctors and nurses who took care of Shelby, played by Roberts, in the hospital are not actors; they are some of the real medical professionals who cared for Susan before her demise. 
4. Bette Davis Campaigned For A Role
The Hollywood icon desperately wanted to play Ouiser. In an interview with The Morning Call, Harling revealed that Davis invited him to tea to try and persuade him. The role, however, ultimately went to actress Shirley MacLaine.
5. The Perfect Actress For The Role Of Shelby
In an interview with Daily Mail, Harling said that he knew Roberts was the ideal person for the role of Shelby the second she walked in the door.
"She walked into the room and that smile lit everything up and I said 'That's my sister'," he explained. "So she joined the party and she was magnificent." 
6. A Real Chemistry
Dylan McDermott played Roberts' character's fiancé turned husband, Jackson, and there was a reason they looked so in love.
Roberts was dating actor Liam Neeson at the beginning of filming. The actress, however, broke up with him for McDermott. They eventually got engaged but broke up in 1990.
7. Took Only 10 Days To Write
In a 2013 interview with Garden & Gun, Harling said:
"The events that inspired it were so powerful that, after I found the story arena, it just poured out into my typewriter in a 24/7 tsunami of Southernness."
He added, "I had no idea what I'd written. I asked the first person I gave it to if it even looked like a play. I wasn't really sure. All I knew was that I felt it portrayed my sister's life and spirit accurately, and that was enough for me." 
8. An Oscar Nomination
"Steel Magnolias" earned Roberts her first Oscar nomination. Unfortunately, she lost to actress Brenda Fricker for "My Left Foot."