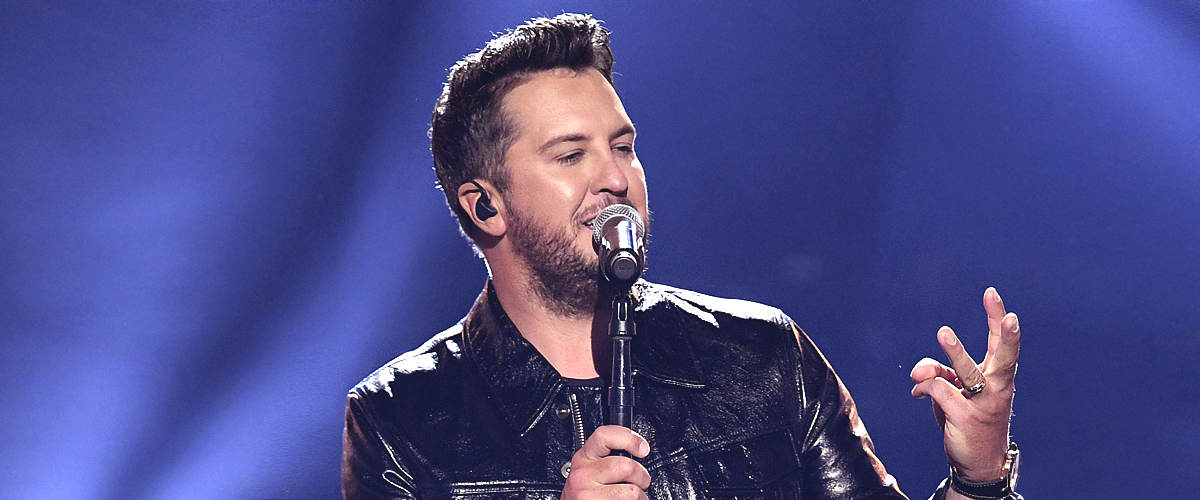 Getty images
The Key to Luke Bryan And Caroline Boyer's Happy Marriage

Country music sweethearts, Luke Bryan and his wife, Caroline Boyer, have been married for almost thirteen years, but their love story dates back to several decades ago.
Singer, songwriter, and "American Idol" judge, Luke Bryan, shares a special relationship with his wife of twelve years, Caroline Boyer.
The untold secrets of their long-lasting marital bliss, not devoid of its fair share of crisis, lies within their love story.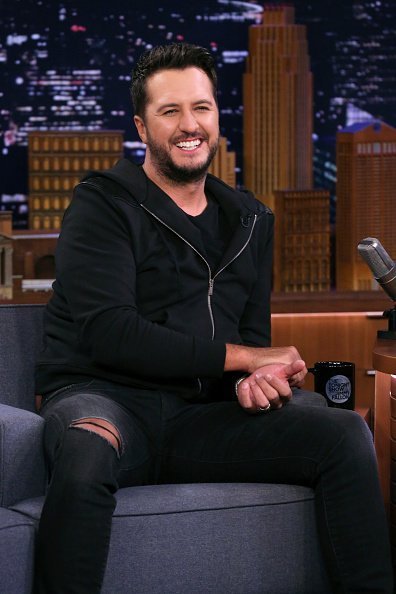 Luke Bryan during an interview on October 27, 2019 | Photo: Getty Images
HOW THEY FIRST HIT IT OFF
The pair attended Georgia Southern University together back in the '90s. They first bumped into each other in a bar named Dingus Magee's, and the singer realized within seconds that she was his soulmate.
After a couple of rounds of booze, the then college finalist was courageous enough to approach her and won her over with his charms.
Bryan was three years ahead of his other half in college, but despite the 3-year gap between them, the two connected instantly.
For the next two and a half years, they became college sweethearts, until the relationship hit the rocks in 2001.
THE LOVEBIRDS SPLIT UP FOR OVER FIVE YEARS
Their breakup came as a horrible feat to both parties, but they both knew it was inevitable at the time. Caroline ended the love affair when she was a college sophomore.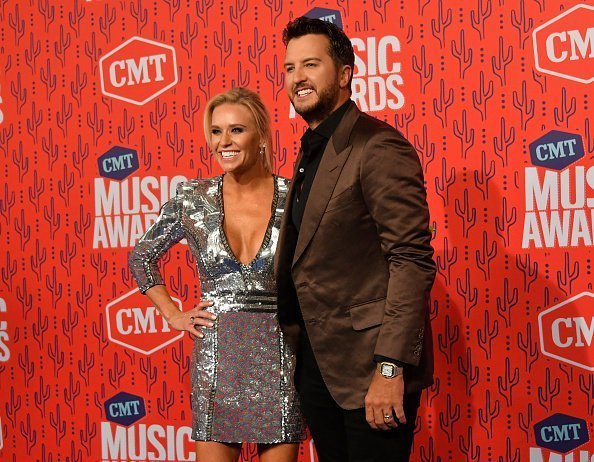 Luke Bryan and Caroline Boyer at the 2019 CMT Music Award on June 05, 2019 | Photo: Getty Images
According to the 39-year-old, she was young, and the relationship was moving too fast for her as Bryan kept discussing their marriage plans, so she got freaked out.
Following their breakup, the country singer, who was by then a college graduate left for Nashville to pursue his music career, and get his feet back on the ground, while his soulmate stayed back in Georgia to bag her college degree.
The forty-three-year-old once joked that while it took him eight seconds to realize they were meant to be life partners, it took Caroline eight long years to figure it out.
GETTING BACK TOGETHER FOR BETTER OR WORSE
After over five years of dealing with post-breakup dramas, exploring other partners, and facing life issues, their destinies intertwined again, in another bar!
The music artist was in Statesboro for a performance, and the 39-year-old was in town as well.
When she heard from her brother that her college sweetheart was playing that night at a bar, the mother of two made a point of going to watch him perform.
She left early before they got a chance to talk, but the 43-year-old called her up at 3 am asking why she left without warning, and the pair got talking.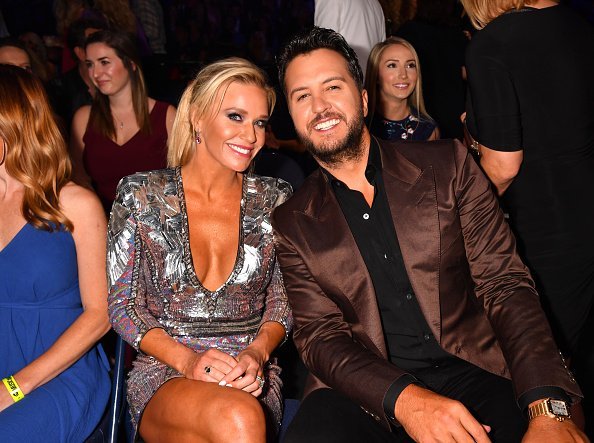 Caroline Boyer and Luke Bryan at the 2019 CMT Music Awards on June 05, 2019 | Photo: Getty Images
After a couple of dates, including a family Christmas dinner, the lovebirds picked up where they left off, and have since been inseparable.
WHEN THE PAIR GOT MARRIED
The music star popped the big question in front of the Nashville Parthenon after a romantic dinner date.
Their marriage followed soon after, in December 2006, with a grand ceremony held in Turks & Caicos and a lavish honeymoon in Colorado.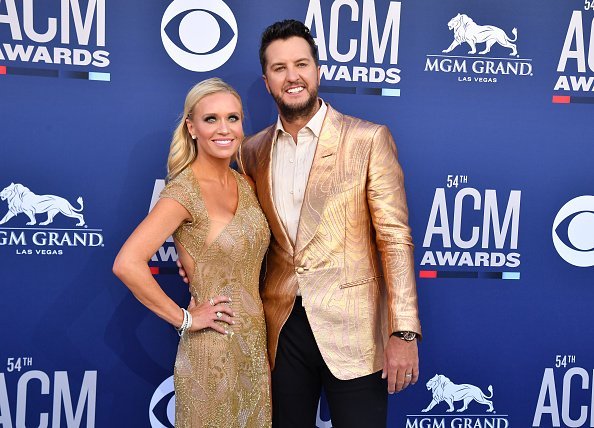 Caroline Boyer and Luke Bryan at the 54th Academy Of Country Music Awards on April 07, 2019 | Photo: Getty Images
Since then, it has been years of fulfillment and happiness for the love pair who are now proud parents.
MEET THEIR BEAUTIFUL CHILDREN
Bryan and Caroline share two sons together, Thomas Boyer Bryan and his brother Tatum Christopher Bryan. They welcomed their first child, Bo, in 2008, while Tate, 8, was born two years later.
In addition to their sons, the couple has three adopted kids, comprising the star's teenage nephew, Til, and two nieces, Jordan and kris, whom they took in their custody following a family tragedy that befell the "American Idol" judge's family.
Til, Jordan, and Kris tragically lost their parents, first losing their mom to a car accident in 2000, while their dad followed suit four years later.
KEY TO THE COUPLE'S SUCCESSFUL MARRIAGE
Despite their seemingly busy schedules, and the craze that comes with the spotlights, Luke and Caroline have sustained their marriage this long.
When questioned about the key to staying happy in marriage amidst several tales of imminent celebrity breakups and divorces, the songwriter explained that although they each loved to get busy with things they enjoyed doing, they could always tell when the need for a night-off arises.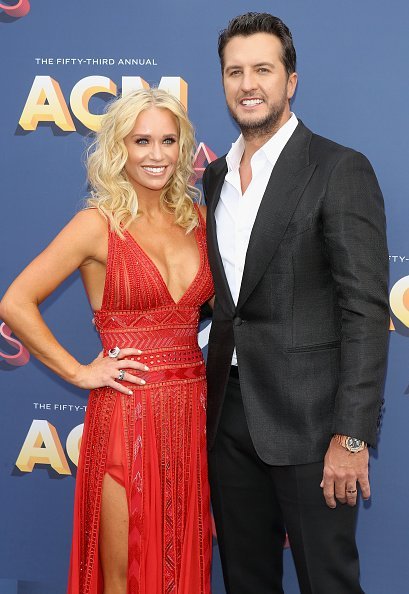 Caroline Boyer and Luke Bryan at the 53rd Academy of Country Music Awards on April 15, 2018 | Photo: Getty Images
He alluded their marital success to staying in tune with each other's needs at all times while making sure they are on the same page.
Their successful marriage, now blessed with five amazing kids, is an epitome of a family built on love, understanding, and unity.
Please fill in your e-mail so we can share with you our top stories!