Alex Trebek of 'Jeopardy!' Has Been Married to Jean Currivan for 29 Years - Here's a Look at Their Lives Together
"Jeopardy!" host Alex Trebek and his wife Jean Currivan have one of the most enduring marriages in Hollywood. The lovebirds, who are proud parents to their two kids, have been together for almost three decades.
If there is one regret in Alex Trebek's life, it is that he couldn't meet his wife during his 20s. That way, he said, they could have had enjoyed her companionship for a longer time. 
"But my wife Jean and I have been together almost 29 years, and I was thinking about President Bush when he died, and all the comments about his life about what a nice guy he is, and how he and his wife had been together 73 years."
THEIR HAPPY FAMILY
Given the fact that Currivan was probably not even born when Trebek was in his 20s, that sounds impossible. But the "Jeopardy!" host loves his wife like anything. 
Trebek and Jean tied the knot in 1990. The game show host was previously married to American businesswoman Elaine Callei Trebek. 
Trebek did not have any kids from his first marriage, but he became a father for the first time when Jean gave birth to their first child Matthew in 1990.
The couple welcomed their second child Emily three years later. While Matthew is a restauranteur who owns the popular Mexican restaurant "Oso" in North Harlem, Emily works in real estate in Los Angeles.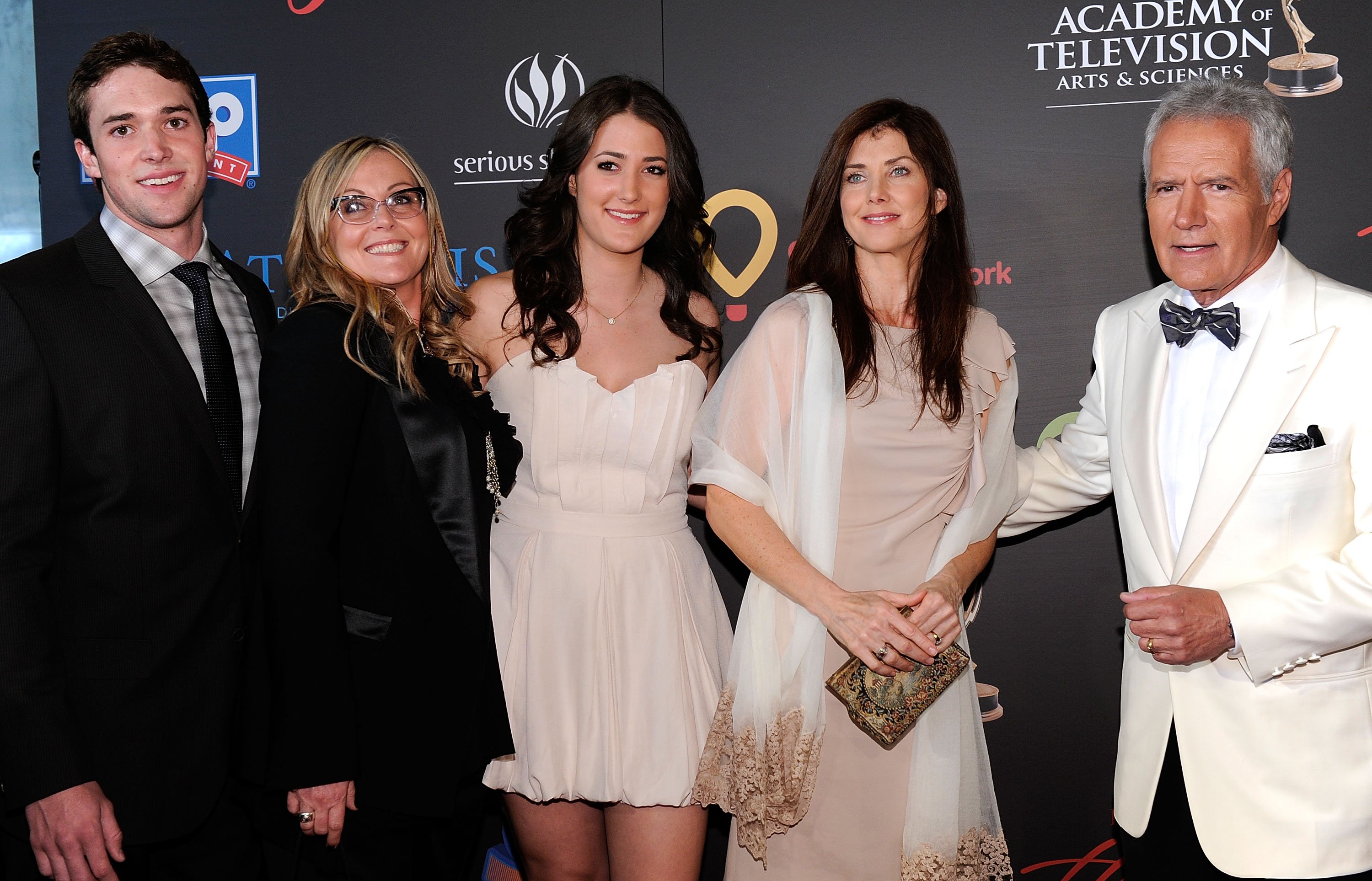 Since both their children are doing well in their lives, Trebek and Currivan could not be any prouder. Trebek gushed that their kids are the best versions of them.
"They're both very compassionate, sensitive people. They're really the best of Alex and I. You can talk to them. They're our good friends." 
OVERCOMING THE CHALLENGES OF THEIR RELATIONSHIP
One of the major differences that Trebek and Currivan have is their age. Trebek is 24 years older than Currivan, and like any other couple, they have their highs and lows. 
Despite their age gap, Currivan was mysteriously attracted to Trebek. 
There was just this deep sensitivity about him with a gruffy exterior. I kept thinking, he's 24 years older than me ..  but there was something that just kept drawing me to him."
Trebek admitted that there are times when their wavelengths don't match. But their love is greater than any bump that they come across in their marriage. 
Currivan is attracted to Trebek's incredible sense of humor. According to her, he takes his job seriously but he is young at heart. 
ALEXS' STRUGGLE WITH CANCER
During a recent interview, the game show host opened up about his ongoing battle with cancer and it seems like he has made peace with the fact that anything can happen to him. 
"I'm not afraid of dying. I've lived a good life, a full life, and I'm nearing the end of that life … if it happens, why should I be afraid that?"
Throughout his struggle with the deadly disease, Currivan has been at his side. He aims to beat the low survival rate of stage four cancer.