Simone Biles' Boyfriend Stacey Ervin Jr Flaunted His Muscular Physique in Greek Toga Costume for Halloween
Simone Biles' boyfriend Stacey Ervin Jr. showed off his seriously ripped body dressed up as a Greek God in gold laurels and a toga.
We've always known that Simone Biles' boyfriend was hot, but this Halloween Stacey Ervin Jr. went out of his way to show off his seriously ripped body.
He picked costumes that showed off his assets, and we don't think Simone was complaining.
Simone and Erving also donned a couple's costume, and once again his muscled body was out on full display.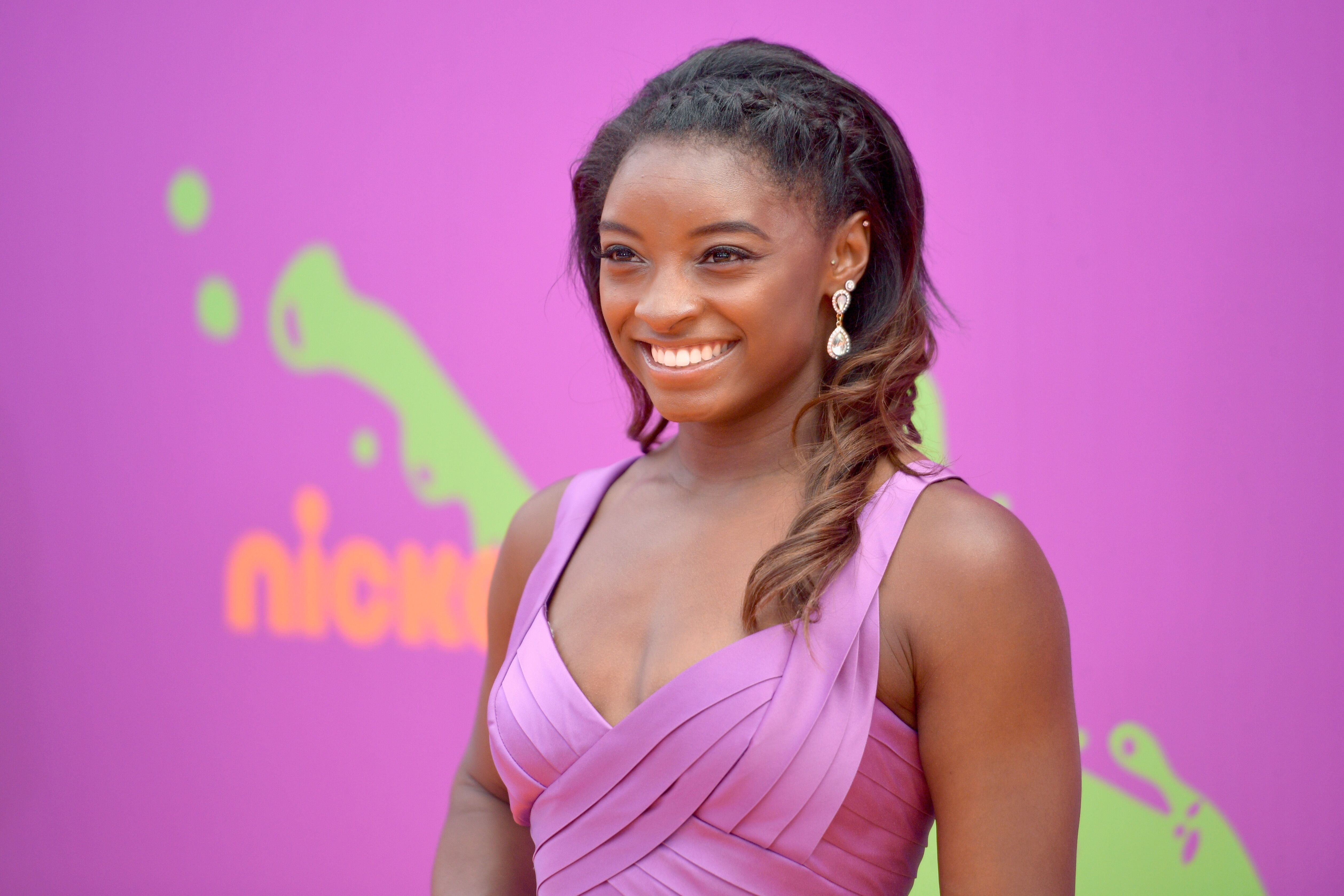 SIMONE BILES' MAN FLEXES HIS MUSCLES
Ervin posted a snap of himself on Instagram dressed up as a Greek god, and he rocked that tunic like no-one else.
The famous gymnast's one and only wore a gilded crown of laurel leaves on his long hair, and his one-shouldered white tunic showed off his pecs and his pumped arms to perfection.
SIMONE BILES AND ERVING JR,'S COUPLE COSTUME
Simone and Erving also donned a couples costume, and once again his muscled body was out on full display. He was dressed as a Devil to Simone's Angel. Erving wore black wings, itty-bitty black shorts, and all those muscles...
SIMONE BILES WITH WINGS
We've seen Simone fly through the air in her impossible-seeming routines, and for Halloween, she donned real wings and looked angelic with a fluffy white halo and a sparkling choker. Her best accessory was, of course, Erving Jr.
ERVING JR.'S COSTUME A TRIBUTE TO HIS OLYMPIAN GODDESS
It occurred to us that Erving Jr's costume as a god from Olympus was a sweet tribute to his fabulous four-time Olympic champion and the world's greatest gymnast.
Simone has been making history, and literally reinventing gymnastics, and she has no greater fan than her boyfriend of 2 years.
STACEY ERVING JR'S TRIBUTE TO SIMONE BILES
When Simone Biles broke the world record to become the first female gymnast with 21 medals, one man was definetly choking back tears.
Simone's boyfriend, Stacey Ervin, couldn't wait to boast about his lovely woman and he shared his pride in her achievements on Instagram alongside a photo of himself and Simone. He wrote:
"With team USA's gold medal and performance at the World Championships yesterday, Simone became the woman with the most World Championship medals, ever (21)! Proud is an understatement. ??❤️"
Simone, competed alongside team USA, and scored a fifth consecutive win for the with her team, in five years. And the world's most highly decorated gymnast is only 22. We expect many more breathtaking achievements from her.