Kim Kardashian of KUWTK Surprised Kris Jenner on Her 64th Birthday by Renting out Their Childhood Home for a Day
Family matriarch Kris Jenner received the surprise of a lifetime from her daughter Kim Kardashian, with a trip to their childhood home in celebration of her 64th birthday yesterday.
Knowing how sentimental Kris can be, daughter Kim executed her undercover plan by inviting around 40 of their closest friends and family for a small lunch.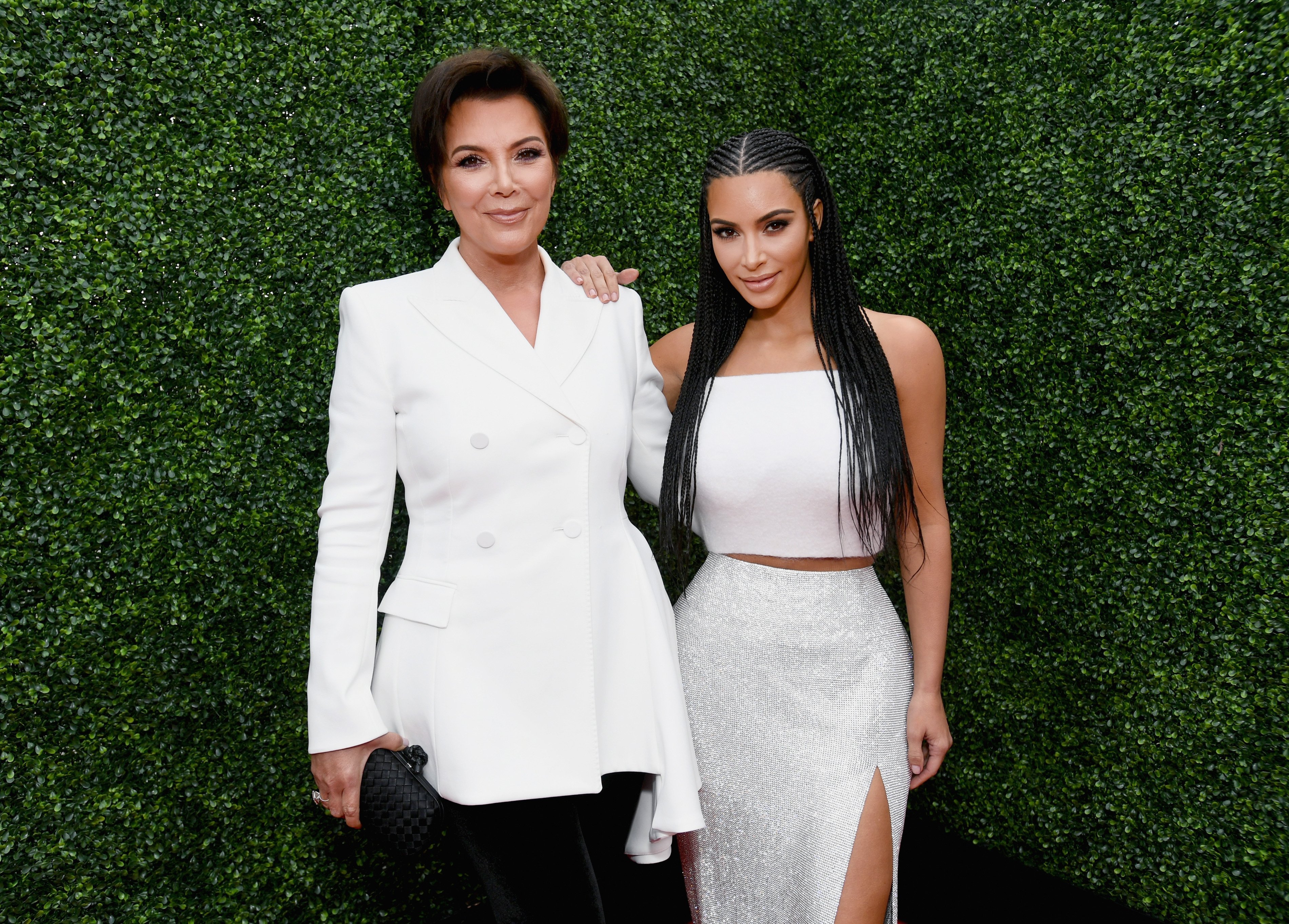 Kim sent out invites with the location of said small lunch, but once everyone arrived, the beauty mogul partially let the cat out of the bag when she told everyone she had a surprise.
After handing out the real invitations, jaws dropped, and everyone's eyes welled up with tears as they read the location of the actual birthday celebration - their childhood home.
The beauty mogul rented the home they grew up in for the special occasion, and it holds sentimental value for the whole family.
"All of our memories live here, especially with our dad. It's where each Kardashian child was born and made us who we are," Kim wrote on social media.
However, Kim didn't stop at renting their childhood home, with memories of the interior of the house fresh in her mind, she recreated the kitchen as close as she could, to how it once looked. From remaking table settings to decor that matched the print and fabric of the wallpaper.
Everything looked at it once had, and the Kardashian/Jenner clan cried as much as they ate, if not more. But when the time came to leave, Kim revealed another trick up her sleeve.
"I had rented every car my parents ever owned. I had some waiting outside so we could drive them to the house, and the rest were lined up in the driveway of the house exactly how my parents used to have them parked. I even remade the exact license plates," Kim shared.
Kim described the experience as the "most special, nostalgic day" of her life, and she managed to keep most of the tears at bay until later when she went into her old bathroom and "cried so hard."
After Kim shared details about the special day on Instagram, mom Kris replied with overwhelming gratitude for her daughter's thoughtful and endearing surprise.
"I can't stop crying ? This was the most magical day I can remember... Kim, you are an angel to all of us," Kris wrote. "I can't express what this meant to me, and I will now have this beautiful day to add to a lifetime of the most fabulous memories. I couldn't bear for it to end. ❤️"
Kris is a cornerstone of the family, and she serves as manager to all six her children, after helping them launch their separate careers. 
Looking back on her own career, Kris says she wouldn't change anything because it all started with her being a mother, and she attributes her success to following her passion in life.
"My career was being a mom, and I wouldn't change that for anything in the world. But what I would tell [others] is to really truly find something that you really love to do and figure out how to make that into an amazing career because that is going to be so easy," Kris said late in September.
Meanwhile, Kris's "Ride or Die," Corey Gamble is getting ready to celebrate his birthday on November 10.
Despite Corey and Kris's 25 year age difference, the pair get along swimmingly and they started dating after meeting at the 40th birthday party of fashion designer, Riccardo Tisci.