Marlon Wayans Reveals He Can't Attend John Witherspoon's Funeral in Touching Post to the Actor
Marlon Wayans got emotional in a social media post yesterday while revealing why he could not attend the memorial service for the late comedy legend John Witherspoon. Witherspoon played Wayans' on-screen dad, Pops, in the 90's sitcom "The Wayans Bros."
Wayans was one of the first celebrities to react to news of Witherspoon's sudden death, reminiscing on the late comedian's impact in his life. So, he must have been devastated to realize he couldn't make it to Witherspoon's funeral service.
"Can't make your send off Pops. I'm broken up about it," Marlon confessed alongside a photo with Witherspoon. "Unfortunately, have to work."
The "Sextuplets" star added that he knew his TV dad would have wanted him to secure the money:
"I know you would tell me "Mahlon, go get that PAPER! You better go get them keys. See... you got a comedy key, a sitcom key, a movie key, a stand up key, now go get that drama key. Now you gonna unlock all that PAPER."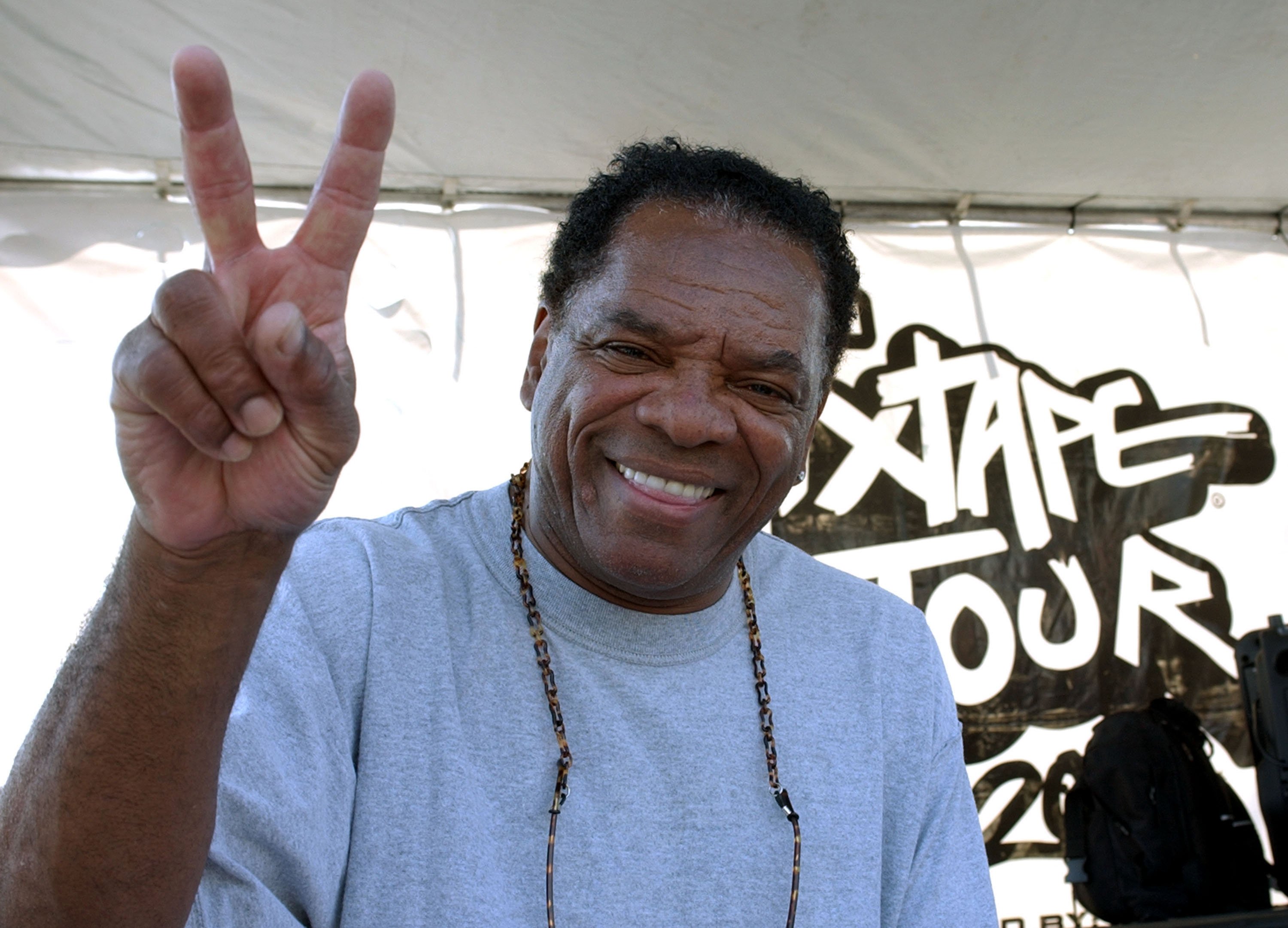 THE FUNERAL
"I'll always hear you. I'm glad every time we said goodbye, it was always with a fatherly hug and kiss. So that's the goodbye I'll leave it with," Marlon finished and shared that he was playing Johnny Mathis's track "Chances Are" in Witherspoon's honor.
According to ET Online, tons of celebrities and loved ones gathered on Tuesday, November 5, for a memorial service in honor of the man who singlehandedly established the expressions "Coordinate" and "Bang! Bang!! Bang!!!" in the pop culture dictionary.
ADIEU TO A GREAT MAN
The outlet reported that Witherspoon's open casket was surrounded by white flowers, family photos, and artwork, while a large screen on the podium displayed a picture of the late legend.
Talk show icon David Letterman, who is godfather to Witherspoon's son JD, kicked off the service with an opening monologue while actress Angela Gibbs and Ice Cube paid tribute to the "Boomerang" star with their speeches.
Ice Cube, who played Witherspoon's on-screen son in the "Friday" film installments, described his co-star as "one of the funniest people I know."
I'm devastated over the passing of John Witherspoon. Life won't be as funny without him. pic.twitter.com/gtmiZiEppP

— Ice Cube (@icecube) October 30, 2019
THE LAUGH EXPERT
"Laughter is the medicine for our mind, body, and soul. It helps us get through this crazy world, and God bless the ones that make us laugh," the actor/rapper continued before spotlighting Witherspoon's rare talent:
"John was naturally funny. No matter how bad a script was, [there] was nothing you could do to harness John's funny. It was going to come through. He was going to turn it into magic, no matter what you gave him, and that was his true gift."
A WAYANS GOODBYE
Other celebrities at the ceremony include "The Jamie Foxx Show" star Garrett Morris, Witherspoon's "The Boondocks" co-star Kym Whitley, director Robert Townsend, and Marlon's brother Shawn Wayans.
Shawn also starred on the hit sitcom "Wayans Bros." and earlier revealed that he cried himself to sleep after hearing of Witherspoon's death.
LOSING A LEGEND
"You are one of the funniest, coolest, wisest dudes I ever met and joy to work with," the actor disclosed in an emotional tribute to Witherspoon. "Thank you for all of the laughs and wisdom you shared with me and my brother throughout the years."
Witherspoon passed away at 77 on October 29 at his Sherman Oaks home in Los Angeles. His family confirmed his death in a heartbreaking tweet, saying: "It is with deep sadness we have to tweet this, but our husband & father John Witherspoon has passed away."
It is with deep sadness we have to tweet this, but our husband & father John Witherspoon has passed away. He was a Legend in the entertainment industry, and a father figure to all who watched him over the years. We love you "POPS" always & forever.

- The Witherspoon Family pic.twitter.com/ov9P34kaMn

— John Witherspoon (@John_POPS_Spoon) October 30, 2019
Witherspoon is survived by his wife of over three decades, Angela Robinson, and their sons, John David "JD" Witherspoon and Alexander.