Tamera Mowry of 'The Real' Stunned in Peter Pan Costume for Halloween in Adorable Photo with Husband and Kids
Tamera Mowry-Houseley sizzled this Halloween in a  flattering Peter Pan costume. 
Tamera Mowry-Housely shared an adorable photo of herself and her family all dressed up for Halloween.
The co-host from "The Real" and her husband Adam Houseley posed with their two children for an unforgettable Halloween family portrait.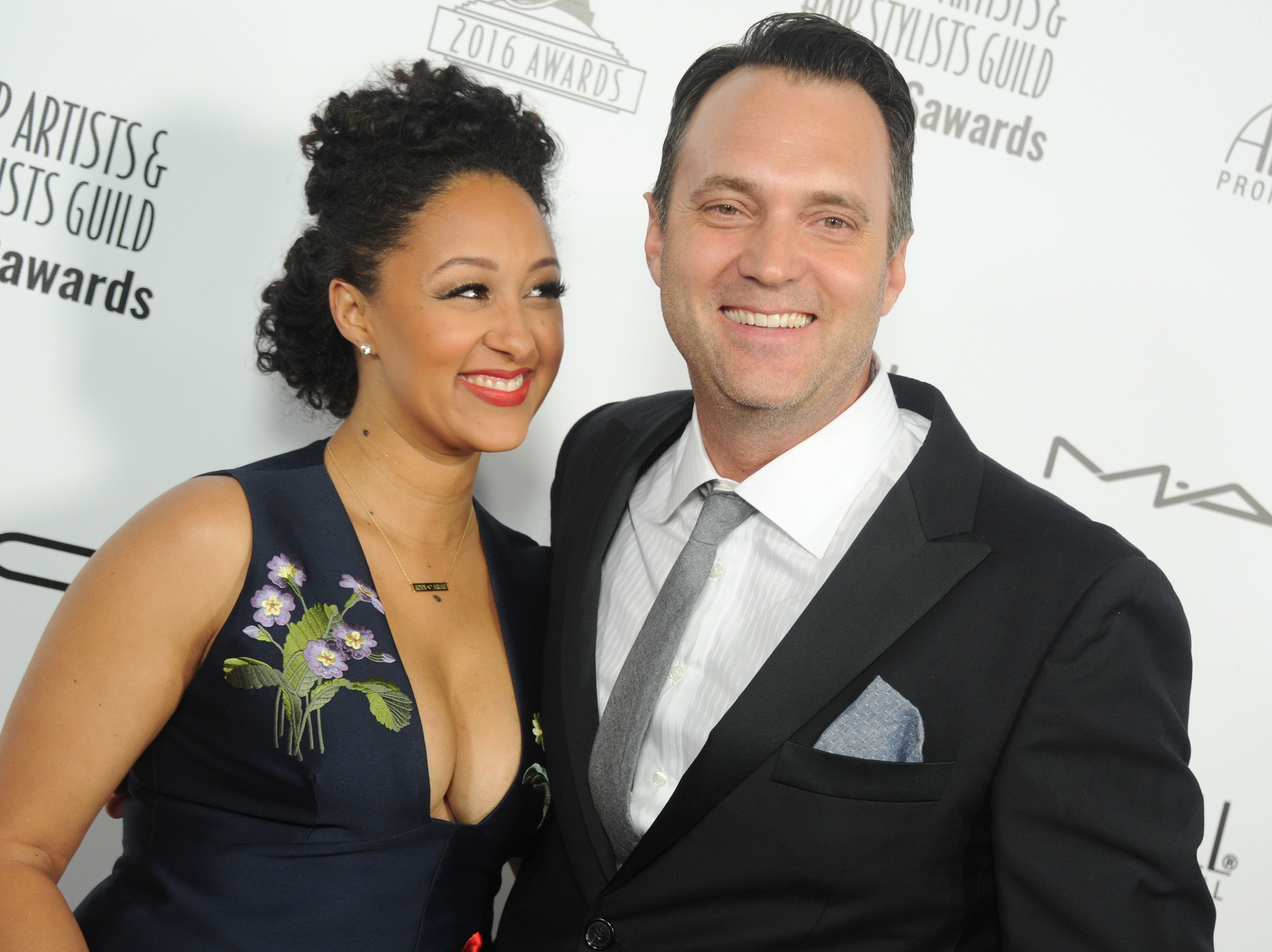 FLYING AWAY TO NEVER NEVER LAND
Tamera's outfit was inspired by that ageless classic "Peter Pan", but rather than dressing up as a run-of-the-mill Wendy, the actress channeled Peter himself.
And we have to admit she looked amazing. The famous green hose showed off her stunning legs, and the Peter Pan tunic flattered her slim figure. She looked just like the Principal Boy in the original play.
TAMERA MOWRY'S DAUGHTER MATCHED MOM
Tamera's daughter Ariah, 4, was cute as a button, dressed up as Peter Pan's iconic side-kick, Tinkerbell in a gorgeous little green dress, fairy wings, and a magic wand to sprinkle fairy dust with.
ADAM HOUSLEY AND ADEN IN THE MARVEL UNIVERSE
Just like Tamera and Ariah, Adam and Aden decided to coordinate their costumes. Dad was the heroic Captain America complete with shield, and Aden, 6, was tricked out as Spiderman.
HAPPY FAMILIES AREN'T PERFECT
But as Tamera has pointed out on "The Real," happy families aren't perfect, and she admits that she and Adam have had to deal with a few tantrums and meltdowns from their children along the way.
So Tamera's advice to other moms is to keep calm and keep smiling. The tantrum phase passes, and besides, there's always Halloween to let the little monsters out of the closet.
And sensible Tamera and Adam have decided that their children will only have access to their parent's money after they are 35, so they won't take life for granted.
TAMERA MOWRY'S FAMILY THEMES
Looking back on the 2018 Halloween photos Tamera Mowry posted, a pattern emerges.
It seems that the Houseleys always choose two themes - one for the boys, one for the girls.
Last year, Tamera and Ariah dressed up as ladybirds, while Adam and Aden went caveman, with dad in furs and brandishing a club, while his son dresses as a dinosaur.