Kellie S Williams, Shawn Harrison & Darius McCrary from 'Family Matters' Look Great in Reunion Pics
Some cas" of the famous series, "Family Matters," Eddie Winslow, Laura Winslow, and Waldo Faldo, reunited at the ComicCon, proving that even after thirty years, family still matters, and leaving fans of the show nostalgic. 
There was some mini-reunion at the Rhode Island Comic Con, as three cast members of the iconic family comedy series, "Family Matters," Darius McCrary, Kellie S. Jackson-Williams, and Shawn Harrison, who played the characters, Eddie Winslow, Laura Winslow, and Waldo Faldo respectively in the series, reunited.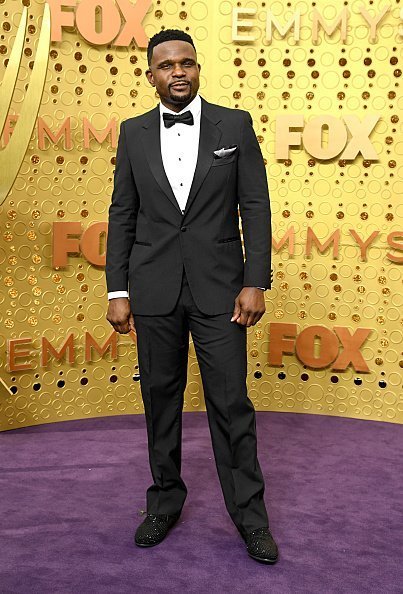 Their reunion, which they posted on their Instagram pages, made their fans reminisce about the show's good times. 
Darius McCrary led the way with the posts sharing a photo of himself and his co-stars, Kellie, and Shawn Harrison, as they smiled to the camera, in front of a poster of the series' wallpaper. The caption to the post read: 
"It's always fun when ur hanging with people u love…#comiccon shenanigans and a #familymatters #dragonball #paris #bestie #goodmorning."
Shawn Harrison also posted about the reunion on his Instagram page, a short clip of the three cast members raising their hands to the series' poster. In the caption to his post, Shawn wrote:
"And it don't stop! #FamilyMatters still going strong at @ricomiccon. Thanks to everyone that came out to meet us. We have felt all the love."
Kellie Williams wasn't to be left out of the reunion posts, as she shared a photo of the trio posing for the camera. In the caption to her post, she wrote:
"Family Still Matters! 30+ years of friendship! We are having a ball and have met so many great people today @ricomiccon! We are here through tomorrow evening! Stop by and say hello if you are in the area! Styled by: @crwond10s."
Many of the show's fans were excited with the mini-reunion and took to the comment sections of each of the cast members to share their feelings.
One fan who commented on Kellie's post wrote: 
"It would be cool to meet u LAURA, EDDIE AND WALDO… WHERE IS STEVE LOL."
Another fan who commented on Darius's post wished for the show's renewal, saying:
"Bring it back, Bring it back, Bring it back !!! [three thumbs up emojis]."
A third fan who commented on Shawn's post said:
"I just love you all." 
"Family Matters" made its debut to television screens on September 22, 1989, on ABC. 
Thirty years later, members of the famous cast have gone on to achieve great heights in their respective careers and are doing well for themselves.
That could at least be seen with the three members of the cast member's reunion at the ComicCon.