Alfre Woodard's Husband of 36 Years Roderick Spencer Shared Rare Photo of Couple at 'See' Premiere
Alfre Woodard's husband Roderick Spencer shares a rare selfie of the couple at the recent "See" premiere, much to the amusement of their fans. Woodard and Spencer have been married for 36 years and are one of the strongest Hollywood couples there is. 
Sometimes, despite being such a public personality, privacy is key to a healthy personal life. It seems to be working for actress Alfre Woodard and her husband Roderick Spencer, who have shunned away from the spotlight as much as they can. 
Just like his wife, Roderick is no stranger to Hollywood, as he is a writer and producer himself.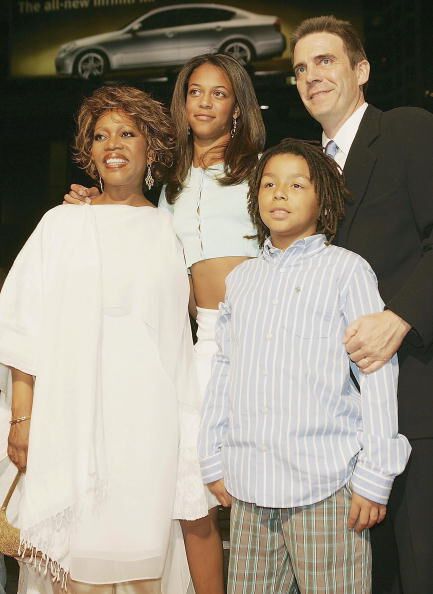 Supporting One Another in Hollywood
Thanks to them putting importance to their privacy while remaining available for any event or project that Hollywood invites them to, they've stayed together for 36 years and counting. 
Whenever needed, though, Spencer brings his all-out support for his wife when she has new projects. Now that she's starring in a new series called "See" with Jason Momoa, the proud husband made sure to show up at the premiere. 
The Rare Selfie
Sharing a closeup selfie of both of Alfre cuddling up against him, he wrote:
"Had a blast at the "See" premiere last night. Sure, I might have gotten overly exuberant, but the first episode is AMAZING. It stars Alfre - and Jason Momoa - and you've never seen anything like it."
Working as a Team
Just like his wife, Roderick is no stranger to Hollywood, as he is a writer and producer himself. Recently, he wrote a Netflix film starring his wife called "Juanita," and that's only one of the many things he's done excellently. 
It hasn't always been this easy for the Spencers, however, as being in an interracial marriage sheds a lot of light on you. In fact, when they decided to get married, it brought about protests from both their families. 
True Love Prevails
After getting married in 1983, their love has been criticized by many. However, through it all, their love has stood the test of time and they remain happily married after more than 3 decades. The issues of race and differences stood no chance of breaking something that was meant to be. 
While they never had biological children of their own, they adopted two kids, Duncan and Mavis.
With their children, their family is finally complete, and they are having the time of their lives as they thrive in their careers and personal lives.