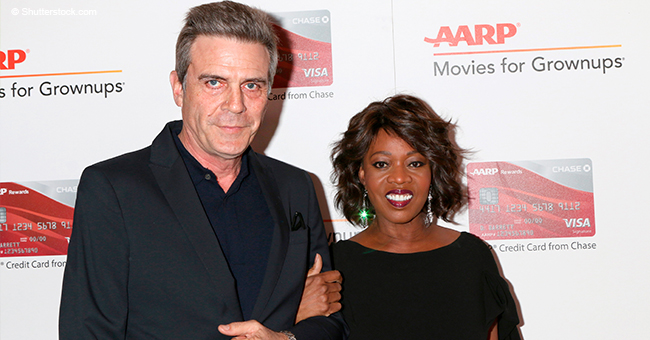 Shutterstock.com
Inside Alfre Woodard and Roderick Spencer's Love Story & 3 Decades of Marriage

Alfre Woodard and her husband, Roderick Spencer real-life interracial love story.
A wedding is usually a joyful occasion for the happy couple, their families and their communities. After all, we all love seeing people in love.
But for Alfre Woodard and her husband, Roderick Spencer, their choice of who to love and marry raised a storm of protest in both their families.
AN INTERRACIAL LOVE AFFAIR
Alfre Woodard married Roderick Spencer in 1983, and their love has been criticized by haters on both sides of the fence,
But the devoted couple have soared over all the criticism and prejudice to prove that love really is blind - color blind.
LOVE IS COLOR BLIND
Alfre and Rodrick dated for several years before deciding to marry in October 1983, and they have been together for over 33 years now, with not a sign of any of the problems predicted by their critics.
AN EXEMPLARY HOLLYWOOD COUPLE
Alfre is one of the most respected actresses in the industry with an enviable roll of award-winning movies to her name, and Rodrick is a producer, as well as a writer. He also teaches screenwriting and directing at Emerson College.
THE LOVING PARENTS OF TWO ADOPTED CHILDREN
Alfre and Rodrick completed their family by adopting two children, Duncan and Mavis.
The family has always kept a low profile, but Mavis followed in her mom's footsteps and gained a taste for the limelight when she won Miss Golden Globe 2010.
Mavis is also an accomplished equestrienne and admits she has been horse mad since she was 5 years old.
Alfre and Rodrick have proved beyond a shadow of a doubt that love is the most important factor in any marriage, beyond any questions of race or perceived differences.
ALFRE WOODWARD STUNS IN "THE LION KING"
Alfre Woodard is a name to conjure acting excellence, from her performances in "12 Years A Slave," "Cross Creek," "Passion Fish," and "Primal Fear," among many others.
Now, Alfre, who studied drama at Boston University, is lending her formidable talent to a very different personage.
Alfre plays Sarabi, the mother of main protagonist Simba, in Disney's 2019 remake of "The Lion King" whose star-studded cast also includes Donald Glover, Beyoncé Knowles, and the legendary James Earl Jones.
Please fill in your e-mail so we can share with you our top stories!