Ray J's Daughter Melody Is Looking More like Dad as She Poses with Mom Princess Love in Pic
American Rapper Ray J's wife takes every opportunity to twin with her daughter, Melody Norwood. The pair were at it again in a recent photo posted by Princess Love, which showed the cute resemblance shared by Melody and her father. 
Ray J and his wife, Princess Love, continue to enjoy the joy of a happy union as they watch their beautiful daughter, Melody Norwood grow.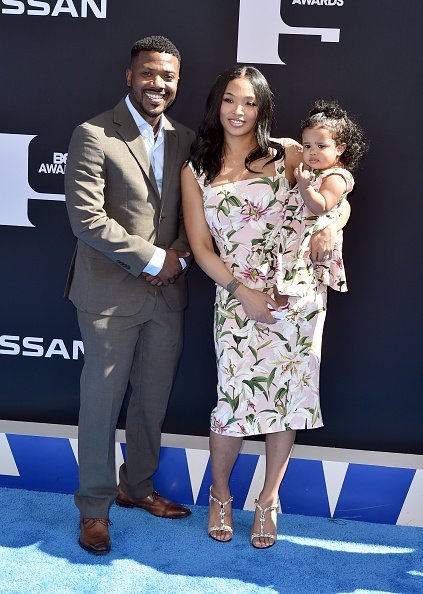 While Melody and her mom love twinning, with many of their photos together finding their way to social media, there is no denying that the one-year-old looks like her father.
There was more credence to that fact with a new photo shared by Princess Love on Instagram.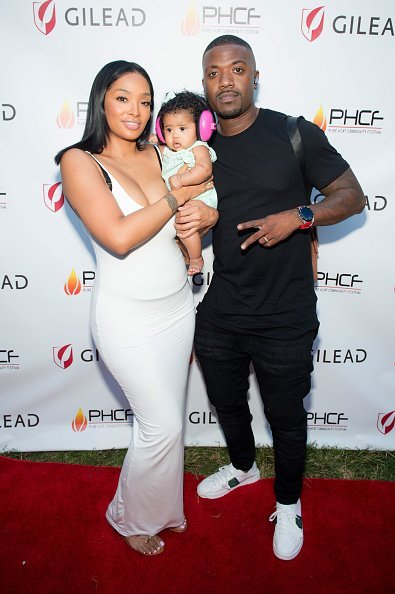 PRINCESS LOVE AND MELODY GLOW IN NEW PIC
In the photo, a smiling Princess Love poses beside her beautiful daughter, who gives a cute expression as she looks at the camera.
In the caption to the post, Princess extolled the benefits of the cosmetic product she uses, writing:
"Love that glow @ancientcosmetics natural products gives us. If it ain't natural it's not for our family. Go Follow @ancientcosmetics ?."
Many fans of Princess Love flooded the comment section, with many of them loving the twinning lovelies. Some of them, though, couldn't ignore Melody's resemblance to Ray J.
One fan even said Melody looks like her grandma saying:
"Melody looks just like Ray's mom ❤."
Another fan said:
"She looks like ray ?."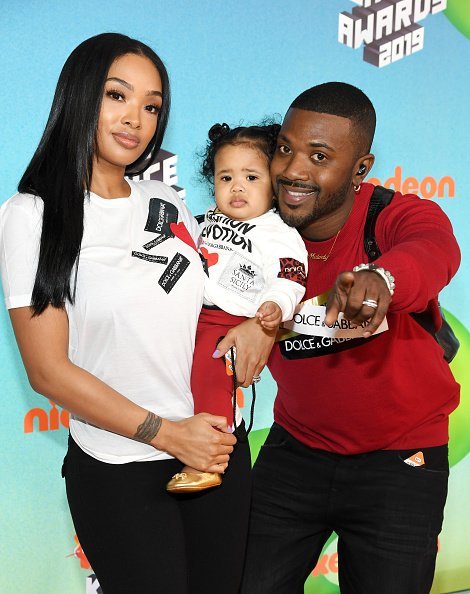 A third fan still shared similar sentiments, saying:
"Beautiful pic!!!! She looks like Ray now @princesslove."
MELODY MAY JUST LOOK LIKE MOM AND DAD
This is not the first time a picture by Princess is eliciting such comments of a resemblance between her daughter and her husband. Back in July, she shared a photo of herself and Melody having a mommy-daughter moment.
Again, many fans rushed to the comment section to share drool over the picture, with many choosing to speak about Melody looking like her father.
While many said Melody was her father's twin, one fan couldn't seem to decide who the toddler resembles between her parents, and said:
"I can't picture to which of the parents Melody looks like. Sometimes she looks like her mom, sometimes her dad. Then again, Ray J and Princess kind of look-alike… Melody is so chubby and beautiful."
MELODY ABOUT TO BE A BIG SISTER
Princess Love and Ray J announced in August that they are expecting a second child in January of 2020. They made the announcement via a post on Ray J's Instagram page.
The rapper shared pictures showing himself, Princess and Melody having some fun time at the pool, and captioned it thus:
"Baby #2 on the way! @MelodyLoveNorwood your about to be a big sister! #Godisthegreatest @princesslove."
Fans of the couple would be waiting to see who the baby would look like. Princess Love would be hoping it's her.