Lil Scrappy's Son Breland Is Cool like His Dad in Louis Vuitton Jacket & Matching Headband in New Pics
Lil Scrappy's son Breland is his dad's twin in his latest post on Instagram in which he calls his son "a Prince."
Ever since 1-year-old Breland was born his dad, rapper Lil Scrappy has been absolutely besotted with the baby boy he calls his little "Prince."
In a brand new post on Instagram, Lil Scrappy shared a video clip of little Breland looking ultra-cool in an outfit that mimic's his dad's.
Since he was born, Breland became quite the social media star and a fashion icon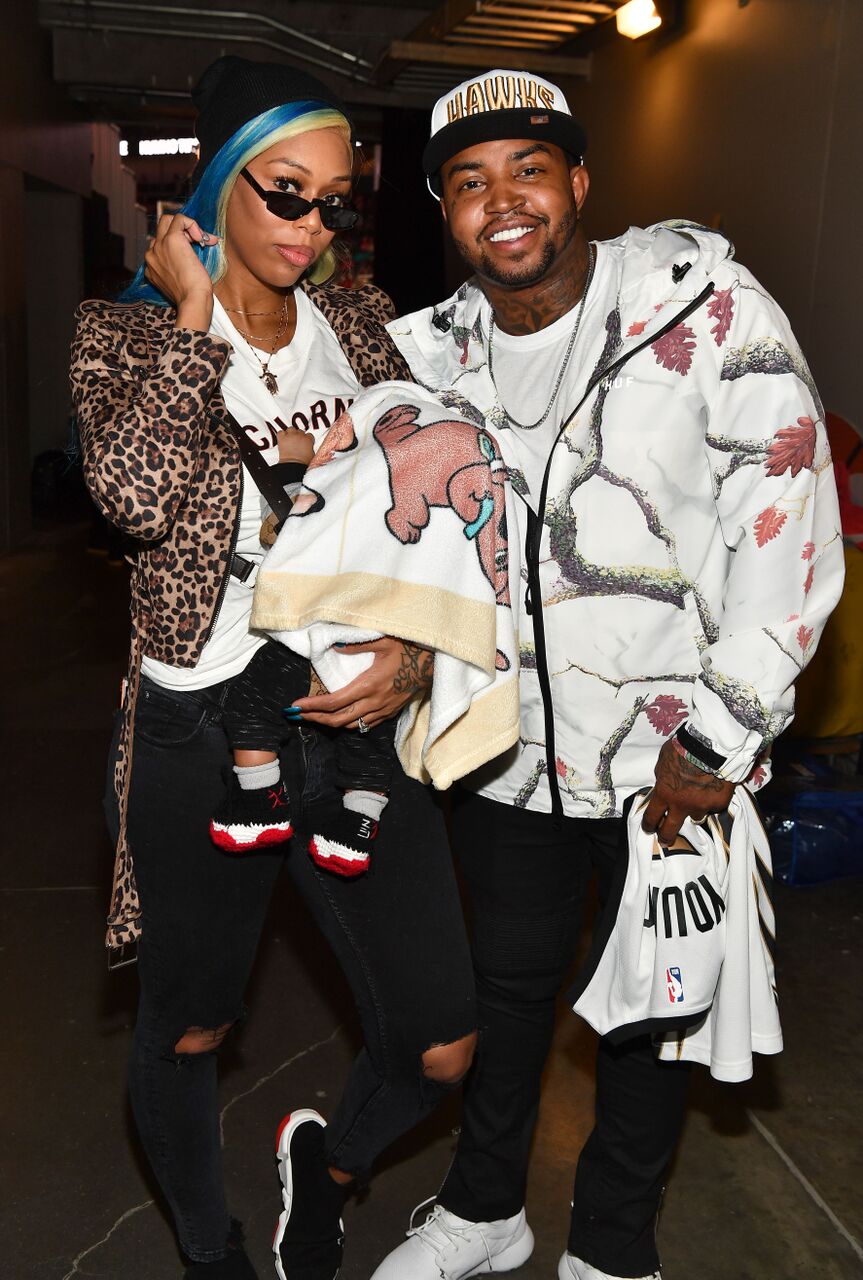 BRELAND IS DRESSED FOR SUCCESS
In the video clip little Breland can be seen sitting on a step, happily playing with a stuffed baby Simba from "The Lion King."
The little tike is wearing a white t-shirt and blue jeans, over which he donned a Louis Vuitton bomber jacket, just like his dad's.
ACCESSORIZING THAT COOL LOOK
But it's the accessories that bring that whole look together. Breland is wearing a Louis Vuitton scarf as a headband, a gold chain, and of course, mirrored aviator sunglasses. 
THE MOST STYLISH BABY EVER
Fans of Lil Scrappy and his family are used to seeing Breland dressed to kill, and he's been caught rocking Gucci like a champ. And we have to admit he's just adorable.
THE APPLE OF HIS DAD'S EYE
Lil Scrappy and Bambi married on September 8, 2017, and welcomed their son Breland almost exactly a year later, on September 21, 2018.
Since he was born, Breland became quite the social media star and a fashion icon, with both his parents posting adorable snaps of their gorgeous son.
Lil Scrappy also has a daughter named Emani, who is 14, from a past relationship with Erica Dixon. 
BRELAND'S FIRST BIRTHDAY
Doting dad Lil Scrappy and proud mom Bambi went all out to celebrate Breland's 1st birthday - all the way to Hawaii for a "Moana" themed party.
Scrappy shared a series of photos of his son sitting by the side of the pool in a leaf kilt with a tiny necklace of shells around his neck and clutching a (toy) Hawaiian war club. He captioned it:
"HAPPY GDAY to my prince/my son @princebreland.You are definitely a new beginning and a new love I thought I'd never get to feel, see, or have a chance to experience again and my first and only Son." 
We can't wait to see what they come up with for their son's second birthday party.