'The View' Co-Host Joy Behar on the Time Her 8-Year-Old Grandson Luca Got Her in Trouble
Actress and comedian Joy Behar, best known as one of the co-hosts of "The View," has a very charming grandson who once got her in trouble.
Born in October 1942, Joy's career has been outstanding. Her career in the entertainment industry began in the early 1980s when she started working on "Good Morning America" as a receptionist and, later, a producer.
"'He learned that from his grandmother,' me!"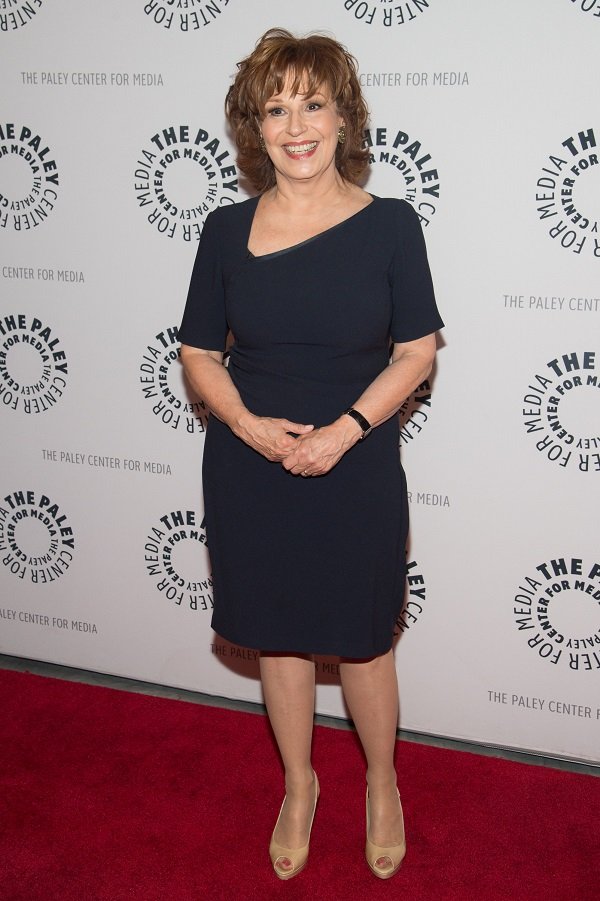 Joy Behar's career
Apart from that, she would often perform her stand-up routine on GMA and "The New Show." However, the most significant gig she has got so far came in 1997 when she became one of the original co-hosts of "The View."
If being a fan-favorite host in one of the most-watched talk shows in the US was not enough, Joy has also written five books and worked in a few movies and TV shows, including "Hall Pass" and "Crisis in Six Scenes."
Joy has kept herself quite busy as she has also written a few plays, including the one-woman show titled "Me, My Mouth and I."
The TV personality has shown her versatility, as well, as she has done voice acting in 2012's "Ice Age: Continental Drift" as Sid's mother, Eunice.
Her marriages
As per her romantic life, she has been married twice. Her first husband was college professor Joe Behar. They tied the knot in 1965, welcomed their only daughter in 1970, and parted ways in 1982.
Shortly after the divorce was final, Joy and Steve Janowitz started dating. After calling off their engagement in 2009, the couple finally got married in 2011, and they have been together ever since.
Speaking of her daughter Eve, she used to be a TV producer but has been creating ceramic art since 1991. She has a website wherein she sells her creations and also shares some information about her life.
In it, Eve explained that she went to Florence, Italy, in 1995 to study ceramics, painting, and art history. A year later, she got a Post Baccalaureate Diploma from the Studio Art Center International.
Eve's career
The artist studied abroad once again in 2001. This time, it was at Sheridan College in Canada, where she spent three years improving her skills and even received the highest award of Best in Show at the Graduate Show of 2004.
After returning to the States, her creations have been shown in different gallery exhibitions and selected to appear on the Ceramics Monthly website and the cover of The Potters Council 2015 Calendar.
In 2007, she married Alphonso Anthony Scotti. On February 28, 2011, the couple welcomed their only son, Luca.
Joy's relationship with her handsome grandson is one of a kind. However, she once revealed that Eve used to blame her for Luca's bad habit of cursing.
Joy's grandson once got her in troubles
During a 2016 episode of "The View," Joy dug deeper into the situation, telling a hilarious story about the boy. She began saying that Luca was swearing too much when he was only three years old.
One day, he was using the iPad and wanted to play a game. However, it was one of those games that you have to pay first. When he found that out, he said:
"These [expletive] people are always looking for money!"
Although the anecdote was funny already, it didn't end there as the TV personality revealed that he sometimes cursed while at nursery school. When Eve was asked about it, she would tell the teacher:
"'He learned that from his grandmother,' me!"
Of course, it has not been the first that Joy makes headlines. For this year's Halloween, she and Meghan McCain shocked the audience of "The View" by dressing up as "The Shining" twins.
The co-hosts rocked matching teal blue gowns, very similar to the ones worn in the horror movie. Apart from that, put on matching hair bows, shoes, socks, and hair color.