Meghan McCain & Joy Behar of 'The View' Stun Fans as They Dress up as 'The Shining' Twins for Halloween
Meghan McCain and Joy Behar of "The View" prove that they are the winners of Halloween with their scary costumes as the Grady sisters in "The Shining."
If you ever thought the Grady sisters in the movie "The Shining" are scary, wait until you see Meghan McCain and Joy Behar's version!
It was Halloween yesterday, and the hosts of "The View" dressed to impress. However, out of all the stunning costumes, it was Meghan and Joy's that stole our hearts.
The co-hosts dressed as the sisters in "The Shining," and it was nothing short of phenomenal. As seen in photos shared on social media, the "costume siblings" rocked matching teal blue gowns, just like the one worn in the horror movie.
The co-hosts reflected every detail from the film, including matching hair bows, shoes, socks, hair color, and of course, the ultimate stern look. McCain shared a photo of her and her "twin" looking intensely at the camera.
Another post showed them posing with Sunny Hostin, who was dressed in a Pennywise costume, as noted by PopCulture.
"The View" 's official Instagram page also shared photos of the co-hosts and captioned it:
"They're # TheShining's terrifying twosome who could argue about #HotTopics forever… and ever… and ever… @joyvbehar and @meghanmccain are the Grady sisters! #TheViewing."
It didn't take long before fans of the show were thrown into a frenzy as they were absolutely blown away by the brilliance in the outfits. 
 A fan praised:
"You two were really scary as twins."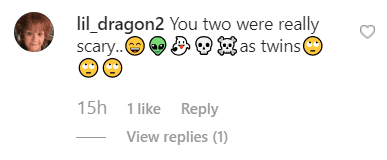 Another wrote:
"Omg, I love it! They look so awesome."

This fan described the photos of the co-hosts as "EVERYTHING" while another user praised it as the "best idea for a dual costume ever."
As revealed by PopCulture, the inspiration behind the costume was the show's mission to pay tribute to the King of Horror, Stephen King, on Halloween. The hosts of the show not only decided to channel their favorite characters from some of King's novels, but they also starred in their own horror flick.

Behar and McCain's matching costumes came as a surprise to fans as the duo are well known for constantly arguing over their different views on the show. 
Given the rumors that the disagreement translates to behind-the-scenes, many have believed that Meghan and Joy have an ongoing feud. 
However, Entertainment Online reports that the rumors are untrue as the co-hosts cleared the air about their relationship on an episode of the show back in September. 
Addressing the rumors, McCain said:
"Of all the people backstage, we actually get along the best. Because we always want to watch the news after and still talk about it."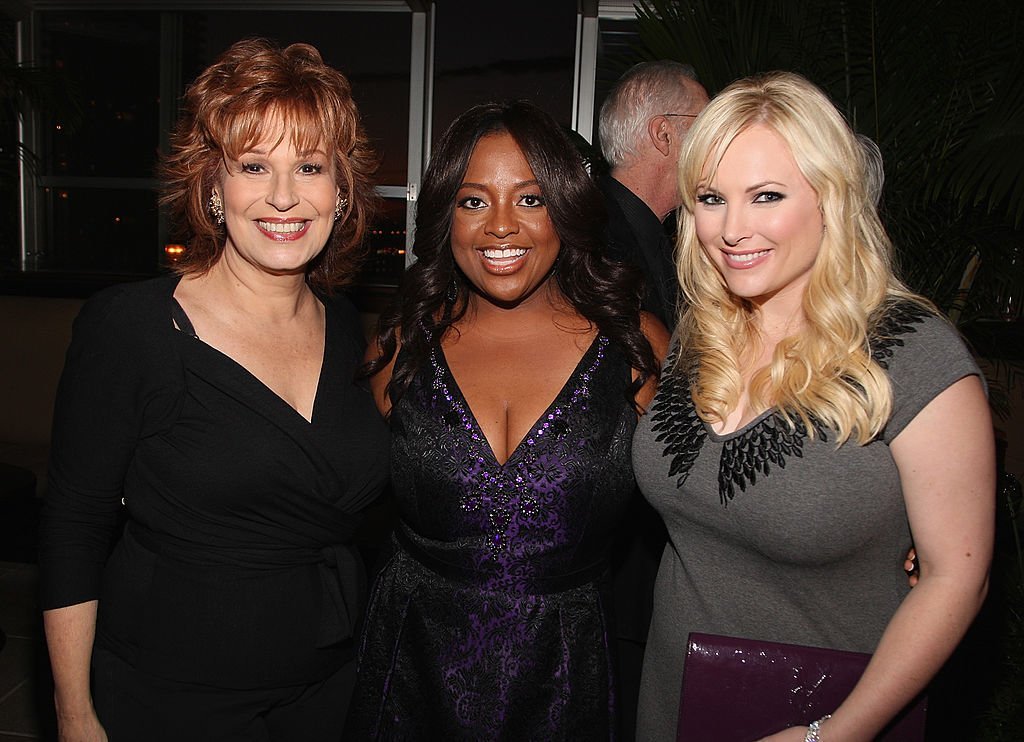 Behar shared the same sentiment as she agreed to McCain's claims. Their awesome coordinating costume, no doubt, helps affirm their truth.