Jenna Johnson Appears to Be Shocked after Sean Spicer Is Saved Again & DWTS Fans Weigh In
The latest "episode of "Dancing with the Stars" saw Sean Spicer saved yet again. This time, however, his dancing partner, Jenna Johnson, couldn't hide her shock, and fans have a lot to say about it.
Season 28 of "Dancing with the Stars" has brought with it a lot of surprises. However, nothing matches Sean Spicer's ability to remain in the competition week after week despite low scores.
This was evident in this week's airing of the ABC competition. According to Woman's Day, Spicer danced with pro, Jenna Johnson, for Monday's episode because his usual partner Lindsay Arnold had to be away from the show. 
After a jazz routine to "Come Sail Away," and square off against Kate Flannery and pro Pasha Pashkov, the former White House press secretary ended up with a score of 20/30.
Given that it was the lowest score of the night, fans expected Spicer to say goodbye to the show. However, the reverse was the case. 
When it was time for the judges to announce the contestants in the bottom two, it was to the shock of everyone that co-host Erin revealed that Spicer was the first celebrity safe from elimination.
It was so surprising that not only did the audience make a noise, but Jenna couldn't hide the shock from her face. A clip of Jenna's reaction has made its rounds on social media, and fans couldn't help but weigh in.
A fan mocked:
"Can we just appreciate Jenna's reaction. She was like did you read the right name?"
Another internet user who shared the same sentiment wrote:
"Don't worry @JennaJohnson we were all just as shocked... #DWTS."
This fan who seemed to have voted for Sean wrote:
"@JennaJohnson looked shocked when the judges called them safe. I don't really know why. We love Spicey. #dwts."
😂 @JennaJohnson looked shocked when the judges called them safe. I don't really know why. 🤷‍♀️ 😂

We love Spicey. 🇺🇸 #dwts pic.twitter.com/Yb4PzkTM8c

— Amber 🦋🇺🇸 (@FindingAnswers) November 5, 2019
At the end of Monday's episode, the judges had to settle for sending Kate Flannery home.
While most people are baffled by Sean's weekly escape, "DWTS" pro, Cheryl Burke revealed to US Weekly why she thinks people continuously vote for Spicer. 
She said:
"People are like, 'No no no,' but people keep voting for him. I actually really love Sean's personality. Even in just the little time I spent with him, he's really funny. He's super down to Earth. He's not the Sean Spicer that I think everyone thinks he is."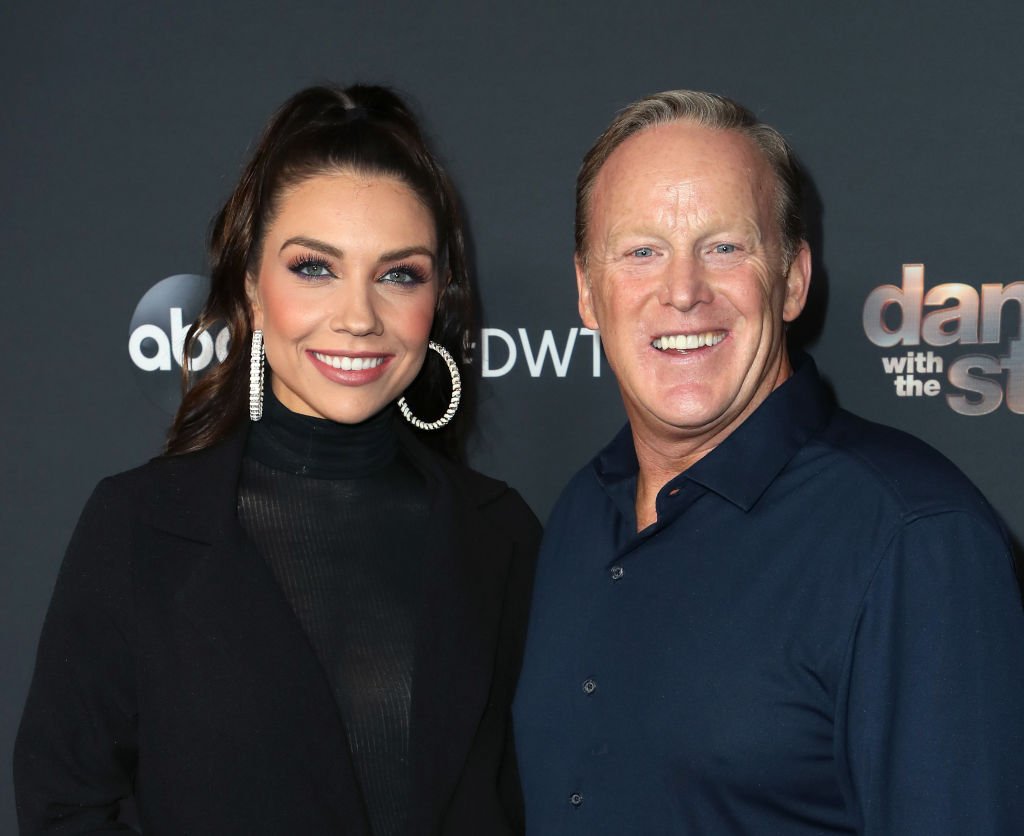 While it seems the majority of Americans love Sean, Fox News reports that "Queer Eye" star Karamo Brown felt robbed when he was eliminated during week four while Sean remained.
Only time would tell how long Sean gets to pull off his magic on the fans!