Sean Spicer Is Saved yet Again on DWTS and Fans React
Fans of the dance show, "Dancing with the Stars," aired their views on Sean Spicer getting saved on social media, and they are not very pleasant.
On the latest episode of "Dancing with the Stars," former White House press secretary Sean Spicer got saved with votes from the audience, and fans of the show took to Twitter to express their frustration.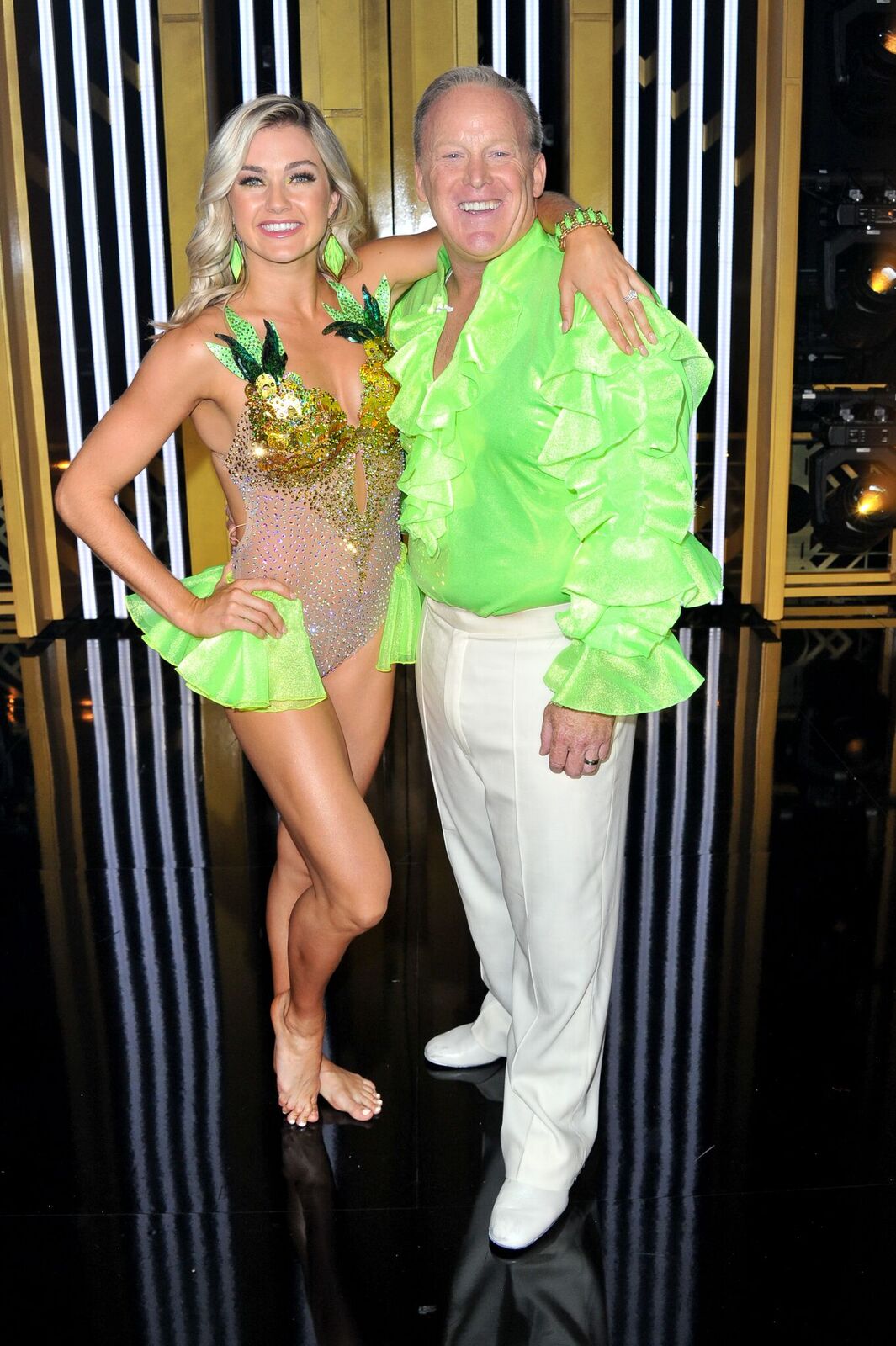 One Twitter user tweeted alongside a photo of the Judges looking frustrated,
"The Judges getting more annoyed every week that the person they want to eliminate is not at the bottom."
Another fan tweeted alongside a GIF of an angry faced Dwyane "The Rock" Johnson,
"Me when they say Sean is safe again."
me when they say sean is safe AGAIN #dwts #DancingWiththeStars pic.twitter.com/rKa7r4TjP7

— grace schmidt (@gschmidt24) November 5, 2019
While a third tweeted alongside the GIF of a man shouting "No,"
"My reaction when they had the audacity to say that Sean is safe again."
my reaction when they had the audacity to say that sean is safe AGAIN #DWTS pic.twitter.com/QOlfju3S6v

— kels🌨 (@kelseyclock) November 5, 2019
One fan tweeted that the voting system should change, with the Judges deciding who gets saved, and voting should only begin at the semi-final stage.
Another wrote that DWTS continues to disappoint and questioned the soundness of keeping Spicer and putting Ally Brooke, who had a perfect score at the bottom.
One fan went for the jugular, tweeting,
"Sean Spicer has got to go; this is getting ridiculous."
Spicer had a score of 7,7,6, and even the Judges on the show want to see the back of the contestant. Len Goodman, reacting to the former White House staff safe, said,
"We keep throwing you out to the boat, and the viewers keep throwing you a life preserver."
Karamo Brown, of "Queer Eye" fame, who got eliminated last week, also thinks that Spicer should not be on DWTS, but Cheryl Burke, a pro dancer on the show, believes that the contestant is having the time of his life, and should be left alone.
This week's episode of DWTS saw Kate Flannery and Brooke at the bottom two. The Judges unanimously chose to save the latter and sent the former parking. Like a cat with nine lives, Spicer continues to persevere and live to dance another day.