'Marry Poppins' Star Julie Andrews on Losing Her Singing Voice after Surgery
Julie Andrews, the actress best known for the 1964 film "Mary Poppins," opened up about what she thought was a "routine surgery" that ended her singing career.
Born in 1935, Julie's career began in the UK in 1945, as she would perform on stage next to her parents. As she grew older, she was officially included in theatrical projects due to her incredible singing and acting skills.
"Singing has been a cherished a gift, and my inability to sing has been a devastating blow."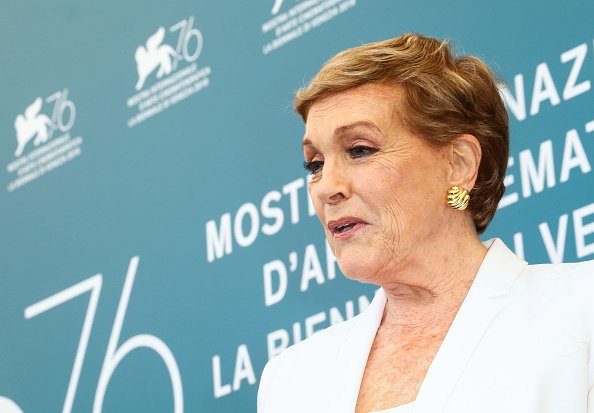 Julie Andrews' career
Over the years, she kept getting many roles in other productions in England, but she eventually moved to the US in the early 50s. In September 1954, Julie made her debut in Broadway, portraying Polly Browne in the musical "The Boy Friend."
Although she had already made a name of herself, her breakthrough role on the big screen was none other than Mary Poppins on the 1964 Disney film of the same name.
Walt Disney himself chose the actress for the part after seen her performance as Queen Guinevere. Unfortunately. Julie was pregnant by the time she was contacted to work in the movie, so she initially turned down the offer.
Working on "Mary Poppins"
Disney was sure that the role was perfect for her, though, so he insisted and told her that they would wait for her. Julie eventually worked in the film, and it became one of the most successful Disney movies at the time.
Due to her wonderful performance, Julie took home one Oscar and one Golden Globe Award for Best Actress. Shortly after "Mary Poppins," the actress worked in "The Sound of Music," for which she was nominated to another Oscar and won a Golden Globe.
Apart from the previously mentioned movies, some of the most memorable ones she worked on were "Darling Lili," "Victor/Victoria," and "The Princess Diaries."
Initial struggles with her voice
Julie's singing voice, along with her impressive acting skills, has been essential for her career, especially for her roles in theatrical productions wherein she had to sing. Unfortunately, she lost that ability after a surgery that went wrong.
By 1997, the actress had been experiencing vocal issues and was diagnosed with a lesion on her vocal cords. She described the health problem as a "weak spot" similar to a cyst.
At that point, she was at a crossroads. The actress could either let her voice rest and hope for the issue to disappear on its own, or undergo a surgery to remove the lesion and join a touring production of "Victor/Victoria."
Getting surgery
In June 1997, she finally decided to go under the knife as she felt obliged to go on tour. Apart from that, she believed that the surgery would not put her voice at risk and that, after resting for a few weeks, she would be able to sing again.
Due to the kind of technology available at the time, that type of medical procedure had a high risk of hurting the vocal cords. Sadly, that was Julie's case, and her ability to speak was reduced to a rasp.
Of course, her singing skill was severely affected, as well. The person who once enamored the entire world with her four-octave singing voice was gone.
Losing her singing voice
The damage was so severe that her late husband, Blake Edwards, labeled it as an "absolute tragedy." About the heartbreaking event, the actress said at the time:
"Singing has been a cherished a gift, and my inability to sing has been a devastating blow."
Julie did everything she could to regain her voice, including a set of surgeries with another doctor.
Trying to recover it
Although the vocal exercises and the medical procedures helped her improve the quality of her speaking voice, the doctor pointed out that restoring her singing voice was not possible. The actress told Barbara Walters in an interview:
"I think to some degree, I'm in a form of denial because to not be able to communicate through my voice — I think I would be totally devastated."
While it was undoubtedly hard for Julie to accept it, she eventually made peace with what life had prepared for her. In 2015, she said that she used to believe that her voice was her "talent" and "soul."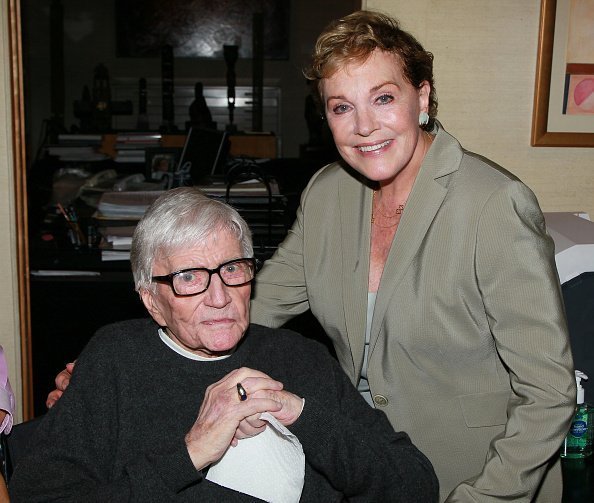 Accepting her fate
However, she later understood that it was not the only aspect that she was made of, and that "a door closes and a window opens."
As per her romantic life, she has been married to Blake Edwards for over four decades. The couple tied the knot in 1969 despite the 13-year age-gap between the two.
Although they already had three children from previous relationships, they adopted two more in the mid-1970s. Unfortunately, Blake passed away in 2010 due to complications from pneumonia at 88 years of age.
ⓘ The information in this article is not intended or implied to be a substitute for professional medical advice, diagnosis or treatment. All content, including text, and images contained on, or available through this NEWS.AMOMAMA.COM is for general information purposes only. NEWS.AMOMAMA.COM does not take responsibility for any action taken as a result of reading this article. Before undertaking any course of treatment please consult with your healthcare provider.