Beyoncé Signs & Shares Petition to Stop Rodney Reed's Execution
Beyonce shares an open letter to Texas Governor Greg Abbott on her website, sharing the petition to stop Rodney Reed's execution after evidence points to his innocence. The singer is the latest to join the movement towards stopping his execution, with the likes of Kim Kardashian working on the case. 
Beyonce is the latest celebrity to march behind Rodney Reed on his plight towards stopping his scheduled execution on November 20.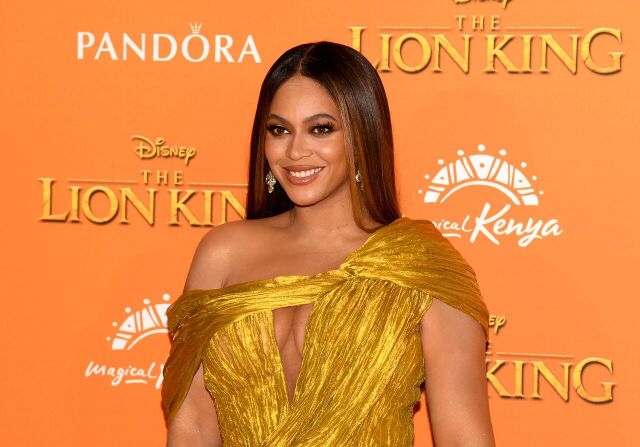 People Fighting for Rodney Reed's Freedom
After finding out that there are testimonies and evidence that point to his innocence, people have been trying to reach Texas Governor Greg Abbott to stop the execution and re-open the case. 
Aside from Beyonce, Kim Kardashian has been hard at work to set Rodney Reed free. 
October 30, 2019
Beyonce's Personal Statement Over the Matter
On her website, Beyonce wrote a simple yet powerful statement towards the governor, saying: 
"Dear Gov. Greg Abbott, Please take a hard look at the substantial evidence in the Rodney Reed case that points to his innocence. Be honest. Be fair. Give him back his life. - Beyonce"
How insane!!!! New witness comes forward that Rodeny was NOT the murderer!!!! He is set to be executed Nov 20th. https://t.co/AgGcqVpjV6

— Kim Kardashian West (@KimKardashian) October 31, 2019
The Viral Petition
Aside from her personal statement, she signed the viral Change.org Petition that has been going around to try and prevent Reed's execution. 
The Texas inmate has spent more than two decades on the death row for the murder of Stacey Stites in 1996. 
'This is a miscarriage of justice' — Rodney Reed was convicted and sentenced to death for murder by an all-white jury despite having a solid alibi. With just weeks left until his execution date, experts and witnesses still believe he's innocent pic.twitter.com/2oDYKND5FZ

— NowThis (@nowthisnews) October 25, 2019
Hoping to Re-Open the Case
Now, people are arguing to re-open the case, as the black man was convicted by an all-white jury, and the murder weapon used was never tested for DNA evidence. Forensic experts added that there have been errors in their testimonies. 
Aside from Beyonce, Kim Kardashian has been hard at work to set Rodney Reed free. Kardashian spoke to Reed from the death row last week to discuss his scheduled execution, but she hopes to stop this as there are new witnesses and evidence that exonerate Reed from the crime and point to the alleged real killer. 
Rodney Reed is scheduled to be executed this month.

He has spent the past two decades on death row for a murder he says he did not commit.

Now, a witness has come forward saying the victim was actually killed by her fiancé, a former police officer. https://t.co/yVNqB7tRBf

— Vox (@voxdotcom) November 6, 2019
Evidence Pointing to His Innocence
A former inmate named Arthur Snow came forward, claiming that the real murderer was actually Stites' fiance, who allegedly couldn't bear the fact that his girlfriend was in a relationship with Reed. 
The man who came forward says that he and Stites' fiance were part of the Aryan Brotherhood in prison.
Now that Snow surfaced, Kim Kardashian, Beyonce, and the thousands that have been asking Governor Abbott to reconsider the execution believe that there is hope for Rodney Reed to be freed.