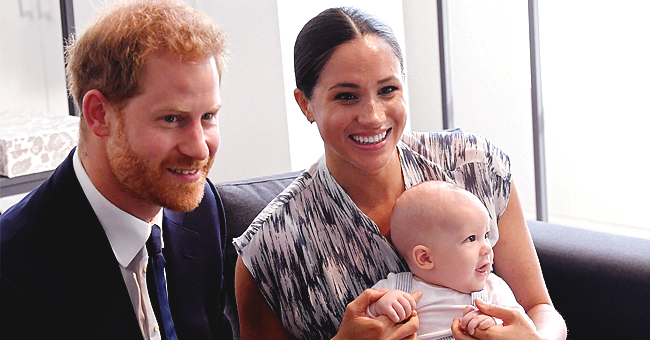 Getty images/ Global Images Ukraine
Prince Harry Was Reportedly Quite Interested in How Things Are with 2 Children during Military Families Visit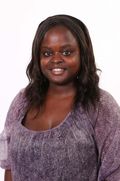 During Meghan Markle and Prince Harry's surprise visit with military families, Harry shows a lot of interest in discussing with the women how they balance having additional children.
Only six months after welcoming their first child, Archie Windsor, it seems Meghan Markle and Prince Harry are exploring the possibility of having a second baby.
During a surprise visit with army wives, children, and relatives of military service members, the royal couple discussed everything from army life, Christmas, parenthood and of course baby Archie.
It is reported, Harry was especially interested in discussing how the families cope with additional children in their households, Susie Stringfellow who spoke to royal couple says:
"Harry was really quite interested in how things were with second children as well, because we both have older children."
Seeing how much interest Harry was showing in hearing about the parenting experiences of other families, Susie says some of the women couldn't help but encourage them to have another baby, she adds:
"We were trying to encourage him to have a second baby."
Harry has served 10 years in the army and could personally relate to some of the situations army families go through.
Army wife, Victoria Tucker says the couple shared their concerns about families being apart during the holiday season.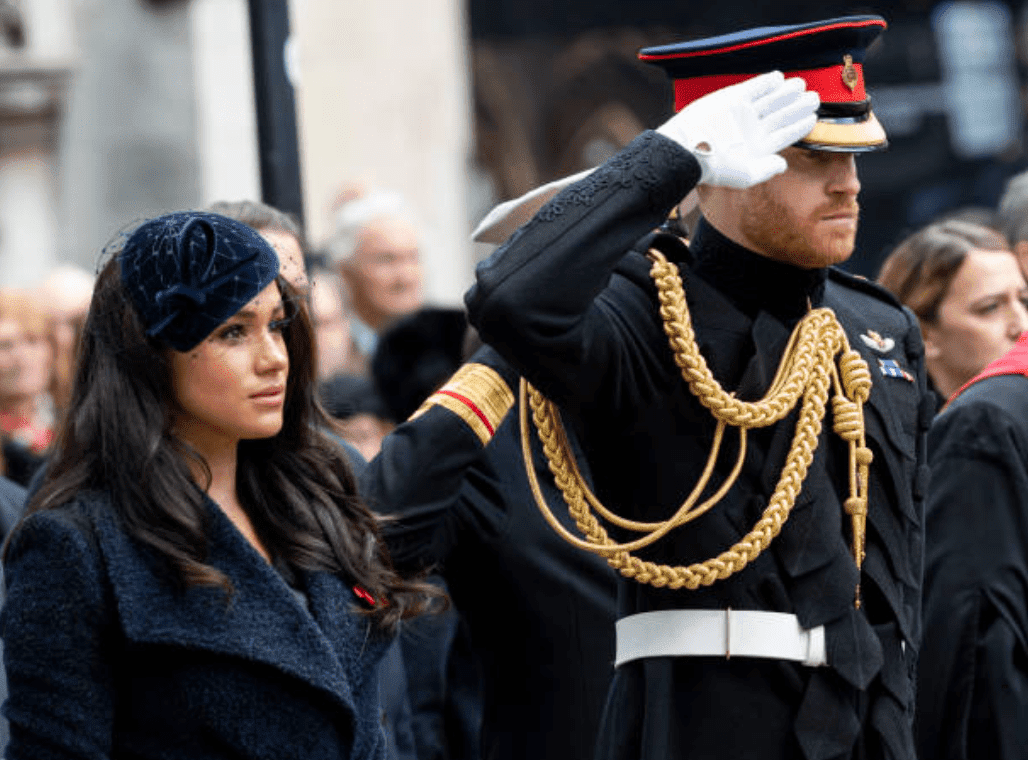 Meghan Markle stands with Prince Harry as he salutes the 91st Field of Remembrance at Westminster Abbey, on November 7, 2019 in London, England | Source: Mark Cuthbert/UK Press via Getty Images
"They were talking about Army life, being away for Christmas...they can compare with us. They didn't want to miss anything, with their little boy now, just how our husbands miss their children," Victoria explains.
According to Forces Network, Meghan and Harry were extremely engaging with the army families because they were able to relate with them about the "trials and tribulations of raising children."
During Meghan and Harry's of Africa, when the couple brought Archie along for his first royal engagement to meet Archbishop Desmond Tutu, they said he enjoys trying to stand. Sharing with the public another milestone, army wife Amy Thompson reveals:
"Harry was saying how little Archie was starting to crawl, how they've started eating different foods, [making] all of the funny faces."
As they adjust to raising their first child together, Meghan and Harry haven't confirmed any plans about adding to their family of three.
In the meantime, the couple are enjoying sharing their journey through parenthood as 6-month-old Archie learns to talk, crawl and even attended his first playgroup.
Please fill in your e-mail so we can share with you our top stories!