Joan Rivers' Daughter Melissa Opens up about Her Late Mom in a Candid Interview
Actress and TV host Melissa Rivers openly shares that her deceased mother, Joan will remain an "irreplaceable" figure Hollywood for a long time to come. 
Joan Rivers had a life well lived when she passed away in 2014. Thanks to her award-winning career as a comedian and actress, Joan was popularly regarded as one of the many established stars in Hollywood. 
Yes, you can wear a silk dress during the day. Throw on sneakers and a denim jacket and you're out the door. pic.twitter.com/1emn649iaX

— Melissa Rivers (@MelRivers) November 7, 2019
It has been five years since her sudden demise, and her only child, daughter Melissa, believes there can never be anyone like her. 
Melissa, who has also found fame as an entertainer much like her mother, was interviewed by Closer Weekly at the opening night of "Summer: The Donna Summer Musical" in Los Angeles. 
Halloween aftermath. pic.twitter.com/0dts6Oy3yM

— Melissa Rivers (@MelRivers) November 1, 2019
It was during the short encounter on Wednesday, November 6, that the gorgeous star reiterated that her mother's legacy would remain evergreen. She said:
"I don't think anyone's ever going to be like my mom again! Hopefully, there'll be someone who does something similar but, come on. We're never gonna be able to replace my mom."
The 51-year-old, who is famously known to have had a tight-knit relationship with Joan, went on to reveal that she is continuously reminded of the late beauty by watching her grown son, Cooper Endicott. 
Introducing your new unexpected fall staple. I'm loving this blazer from @jcrew. Dress it up with leather pants and black booties. pic.twitter.com/X6ajyVgBZZ

— Melissa Rivers (@MelRivers) October 16, 2019
According to Melissa, Cooper shares a lot of similarities with Joan that it almost seems eery for her. She said:
"Oh, way too much. That scares the *expletive* out of me."
This is despite the fact that Cooper was barely a teenager at the time of his famous grandmother's death. Melissa even strongly believes that although deceased, Joan lives on in Cooper.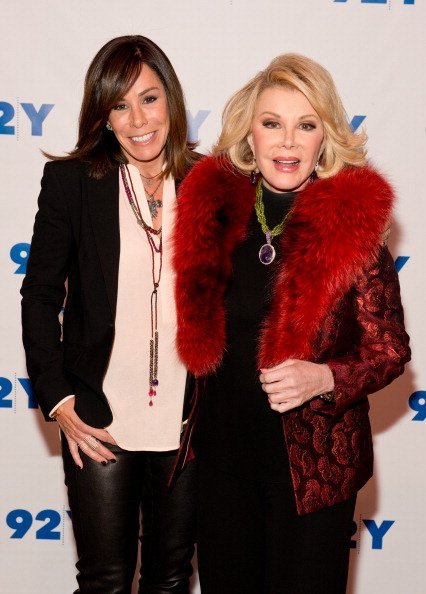 In a 2018 interview with Closer Weekly, she said:
"I look at my son, and I think he is the truest example of my mother's legacy. He's smart, funny, and kind. He's such a good person — where did he get that from?" 
At the age of 81, Joan passed away from complications of minor elective throat surgery in September 2014. The veteran entertainer suffered a cardiac arrest during the routine procedure and spent about a week in a coma before ultimately dying.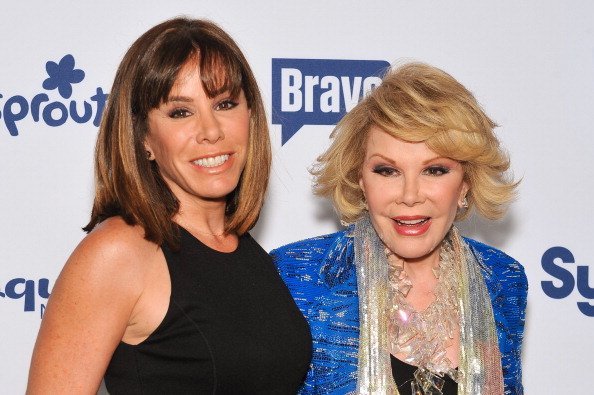 At the time, Joan had only recently been asked if she ever thought about dying. She said:
"Constantly. In your 80s, you'd be foolish not to think about that. I am definitely going to be cremated. I've left money so the dogs can be taken care of. I've said to Melissa, 'Sell anything and everything you don't want.'"
May her soul rest in peace.