Duchess Meghan Stood Apart from Queen, Kate Middleton & Camilla at Remembrance Ceremony
For the Remembrance Ceremony which held yesterday, the Duchess of Sussex stood apart from the Queen, Kate Middleton, and Camilla.
Yesterday, the British royal family paid their dues to those who lost their lives in World War I during the Remembrance Day Service on November 10.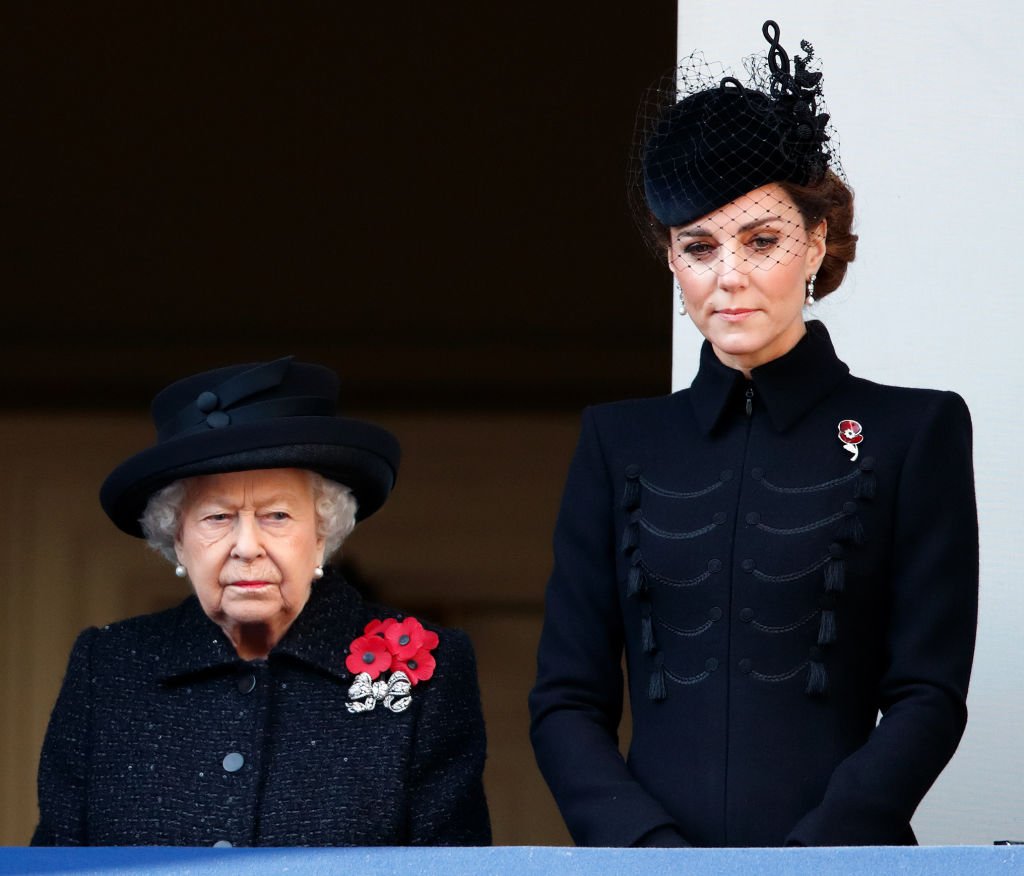 For the solemn ceremony, members of the royal family stood on watched from balconies. However, the Duchess of Sussex was seen standing apart from the rest of the family.
According to PEOPLE, the major women of the family, Queen Elizabeth II, Camilla, and Kate Middleton, stood together on one balcony while Meghan watched from the balcony of another window.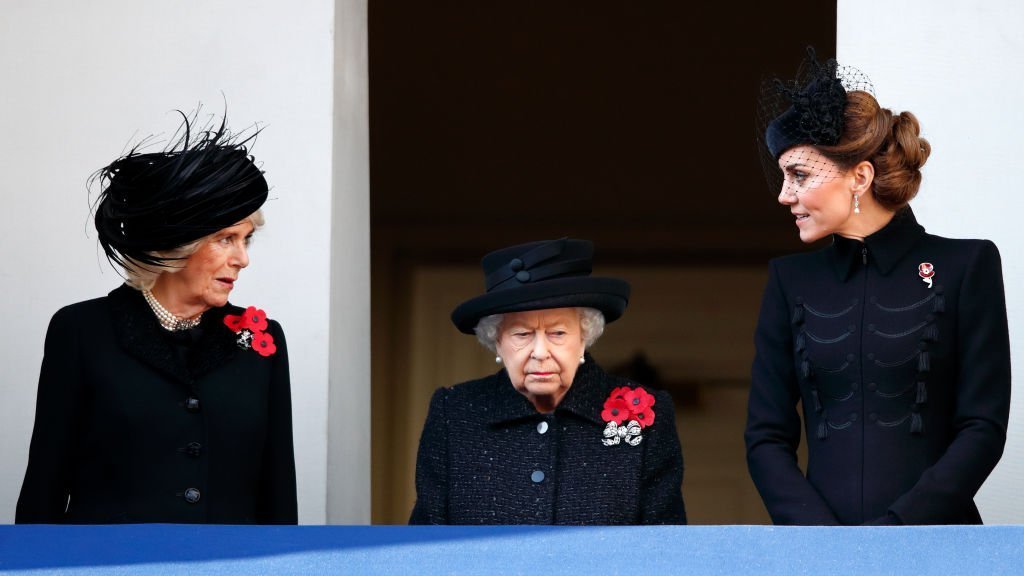 Unlike last year when the duchess stood with German President Frank-Walter Steinmeier's wife, Elke Budenbender. This time she watched alongside more familiar faces, the Countess of Wessex, Sophie, and Princess Anne's husband, Sir Timothy Laurence. 
While the separation from the Queen and other royal women can be taken as a slight towards Meghan, the publication notes that the balcony was too small to fit more than three people at a time.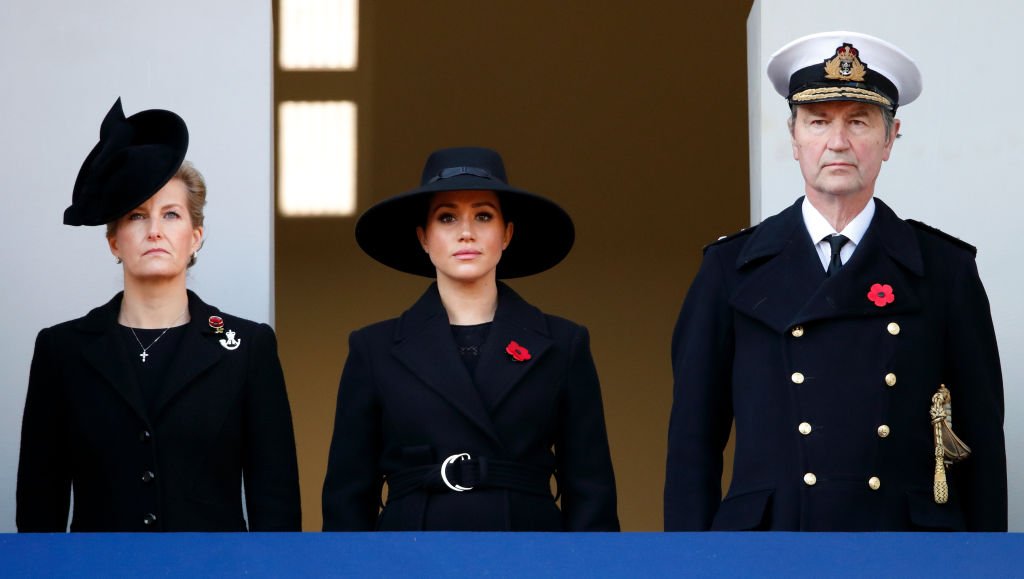 Also, the royal family arranges themselves according to a royal pecking order during official events. 
This was the case during the Trooping the Colour in June when Prince Harry and Meghan made their first appearance after introducing Archie to the world. The Duke and Duchess of Sussex weren't front and center on the palace balcony.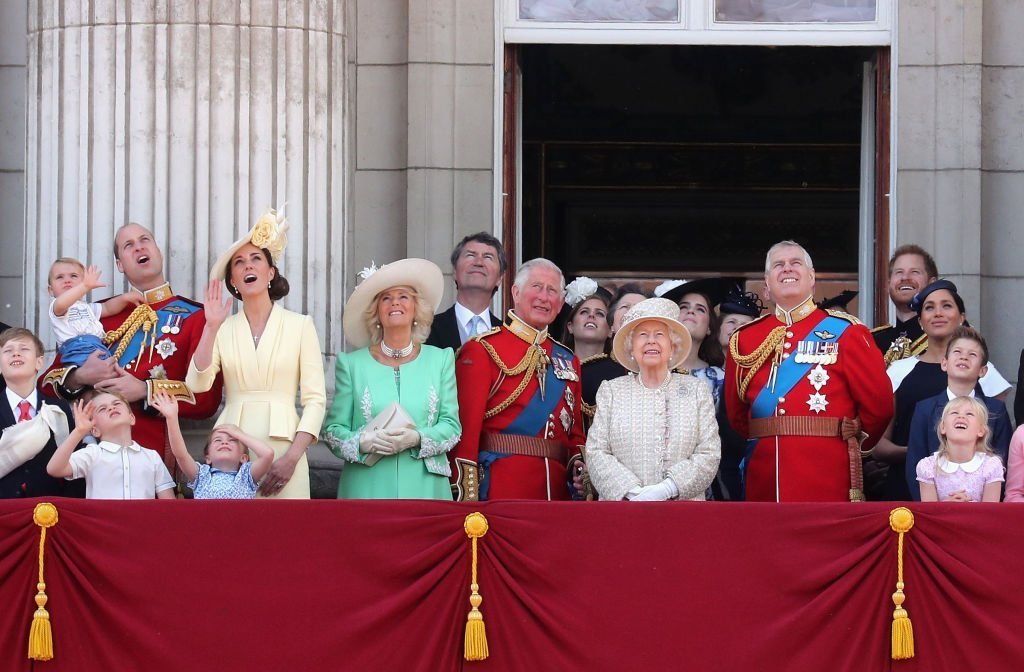 Joe Little, the managing editor of Majesty Magazine, explained the order saying:
"She [Meghan] was not as prominent perhaps as some people might have expected, but there's a pecking order. There was no slight intended, but William being the older, more senior brother would go out [first] with his wife."
While the women were watching, their husbands Prince Harry and Prince William joined Prince Andrew, the Duke of York, to lay wreaths at the Cenotaph after observing a two-minute silence. 
According to US Weekly, Meghan strayed from the norm of wearing fascinators and opted for a wide-brim hat over a black belted coat and the red poppy. Kate, on the other hand, rocked a military-style coat and a black fascinator hat.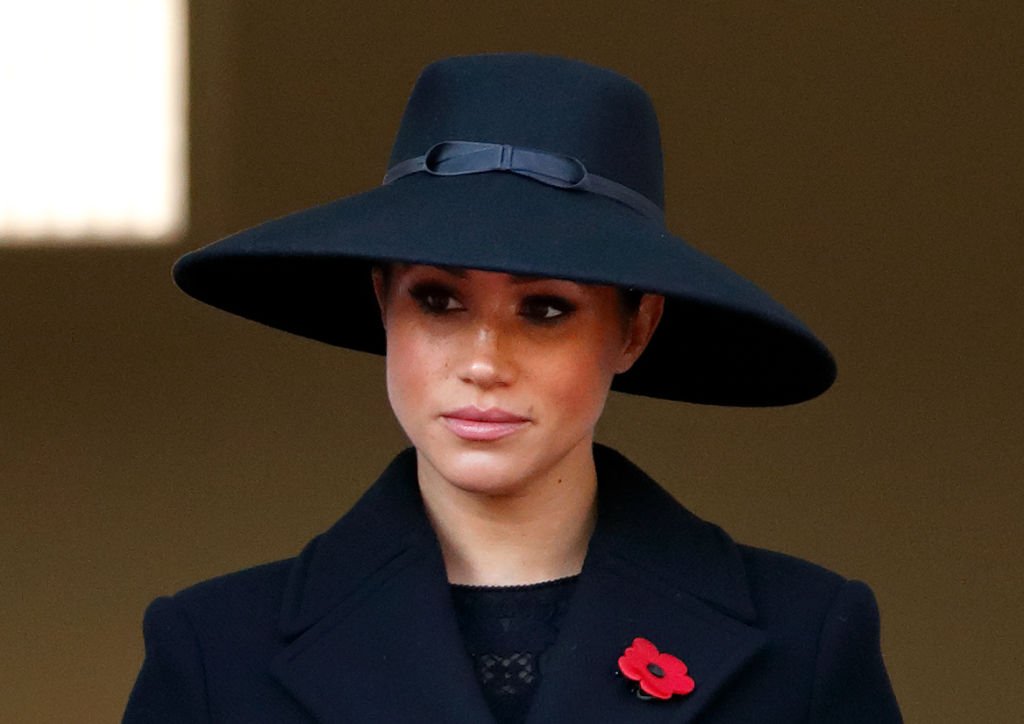 The day before the ceremony, PEOPLE notes that the Fab Four reunited in a long time since their joint appearance at the polo match in April. 
The royal couples were together at the Festival of Remembrance Service at Royal Albert Hall.