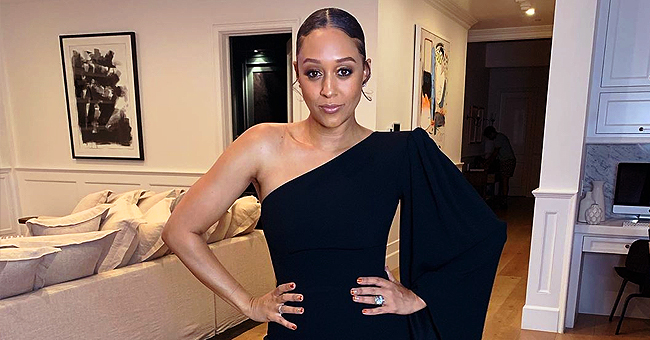 Instagram/tiamowry
Tia Mowry of 'The Game' Flaunts Post-Partum Weight Loss in One-Shoulder Black Dress & High Heels in a New Pic
Actress Tia Mowry of "The Game" fame is flaunting her weight loss after her second pregnancy, as she dazzled in a black dress, in a recent photo on her Instagram page.
One year has passed since Tia Mowry gave birth to her second child, daughter, Cairo Tianha Hardrict.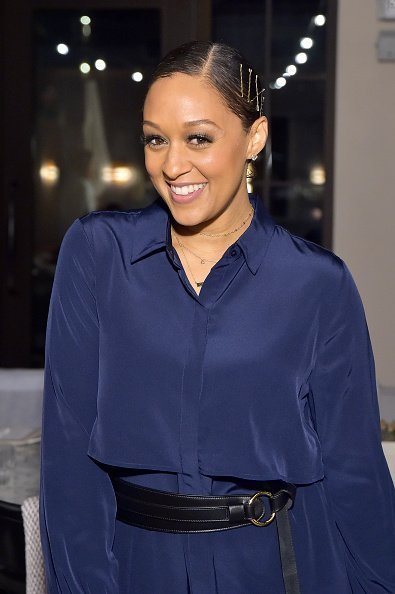 Tia Mowry at The H Club Los Angeles on October 30, 2019 | Photo: Getty Images
In that time, the little tot has continued to develop well, setting new milestones in her growth. Her mother, too, set some targets for herself and flaunted the results of one of such goals in her latest post on Instagram.
"Many women feel the need to #snapback right away after they deliver. That was never the goal for me"
Tia Mowry shared a photo of herself wearing a black dress, which featured a one-shoulder design. Tia looked gorgeous in the post, with her below-the-knee dress matched with black heeled shoes to complete her look.
She struck a delightful pose in the picture, with her hands both resting on her waist. In the caption to the post, Tia wrote:
"Here's to strong women, may we know them, may we be them, may we raise them.?."
Following her pregnancy, Tia Mowry has been documenting her weight loss struggles and shares them with her followers. In October, she posted a photo of herself in a blue workout outfit and striking a workout pose.
In the caption to her post, the "Sister Sister" actress celebrated her achievements in meeting her weight loss target and inspiring other women. She began by saying:
"Checking in. #17months post pregnant. I did it my way and in my time. Many women feel the need to #snapback right away after they deliver. That was never the goal for me."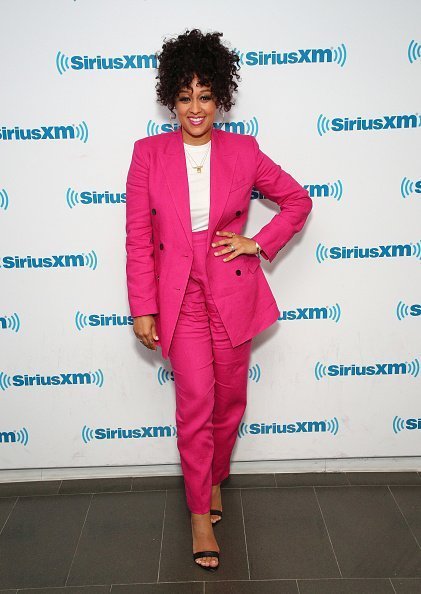 Tia Mowry visits the SiriusXM Studios on June 28, 2019 | Photo: Getty Images
Mowry continued that she was called fat during and after her pregnancy. She then asked why people did that to each other instead of loving one another, something she would never understand.
"I intentionally documented my journey and became vulnerable to show #women that it's okay to go at your own pace, it is okay to love yourself no matter where you are in your journey." Do not fold to societal pressures."
The famous Mowry twin added that she is much closer to her goal as a result of hard work, diet, and exercise. Mowry also remarked that she had loose skin and stretch marks. In conclusion, she wrote:
"I LOVE all me and I want you to love all of you too. #women #rock."
Way to go, Tia Mowry. She is indeed an inspiration!
Please fill in your e-mail so we can share with you our top stories!