Ivanka Trump Warmly Welcomed by Female Landowners during First Visit to Morocco
During Ivanka Trump's three-day tour of Morocco she is given a warm welcome by female farmers, as she takes a tour of one of the projects promoting women's economic empowerment.
In support of the U.S. government's "Women's Global Development and Prosperity Initiative," Ivanka Trump is in Morocco to help promote economic growth and women empowerment. During a visit with female farmers she says:
"It was a joy meeting these strong Moroccan women, and now property owners! W-GDP aims to improve legal rights, land productivity and employability for women in Morocco, and across the world. #WGDP."
Women's Global Development and Prosperity Initiative was launched in February 2019; it's goal is to advance the economic empowerment of 50 million women in developing countries.
Trump was given a warm welcome as she visited an olive grove situated 2 hours outside of the capital of Rabat.
On her arrival, Trump was embraced by 59-year-old Aicha Bourkib, who hug her and kissed her hands affectionately before they walked hand in hand through an olive grove.
She met with other women, who through a translator shared their excitement from being able to inherit or buy land to support their families.
It is reported, Bourkib is a housewife and mother of four, who recently purchased her own land so she could start her own farming projects.
Bourkib is now using the land to grow olive trees, vegetables and raise the two cows she purchased with the hopes of creating a dairy cooperative.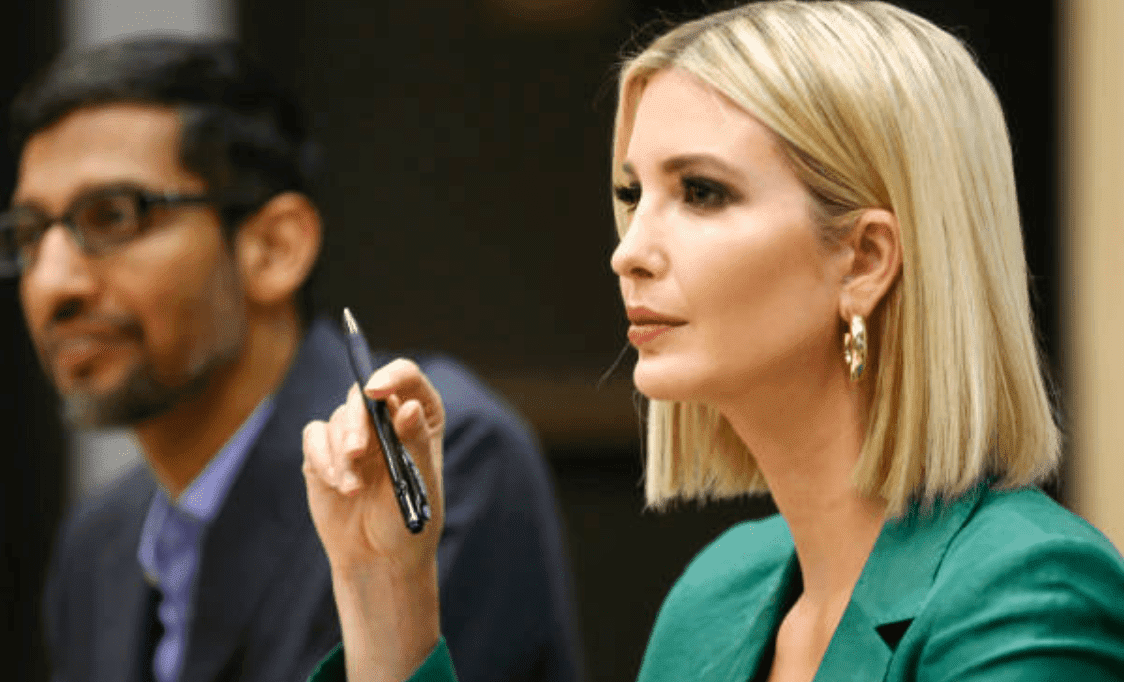 Trump was also greeted by crowd who entertained her with a small ceremony that included horns being blown, the banging of drums and woman ululating with excitement upon her arrival. 
"When you invest in women, they invest back into their families and communities and countries flourish," she said the crowd.
Morocco has recently changed their inheritance laws to allow women to work on land and also reap the same benefits from the land as men.
The olive grove is a project of the Millennium Challenge Corp., a U.S. government aid agency working with Morocco to promote literacy and equality in land ownership. It is working towards issuing land titles of 67,000 hectares of collective land to benefit about 56,000 people in the Gharb and Al Haouz regions in Morocco.