Audrey Roloff of LPBW Details Tough Week Amid Husband's Post-Surgery Recovery & Being 32 Weeks Pregnant
At 32 weeks pregnant, 'Little People, Big World,' star Audrey Roloff opens up about having a difficult week juggling potty training a toddler, managing her work and caring for her husband after his surgery.
Audrey Roloff and Jeremy Roloff are a few months away from welcoming their second child. Despite being heavily pregnant she hasn't let the demands of her daily life slow her down, but that doesn't mean it has been easy, she explains:
"It's been a tough week. Taking care of a husband who is recovering from surgery and can hardly get up out of bed, potty training and cleaning up lots of poop?and pee."
"Working late nights/early mornings because that's my only time, some very emotional decisions and conversations weighing heavy on my heart, on top of being 32 weeks pregnant?," she continues.
The couple, who are expecting a boy confessed in their podcast, "Behind the Scenes" that the conceived the second during the tour for their memoir, "A Love Letter Life."
A week ago, Jeremy had to undergo Inguinal hernia surgery after he spent years avoiding getting the hernia removed. Opening up about the added stress of potty training she says:
"Although I absolutely love these photos? this past week has looked a lot more like chasing a naked toddler around a messy house, little kid potties in our living room."
"Helping either Jeremy or Ember go to the bathroom, scrubbing carpets and crayon-stained floors, all while wearing the same oatmeal-stained pajamas that I haven't changed in two days? eeek," she jokes about the pressure of caring for her husband while he recovers.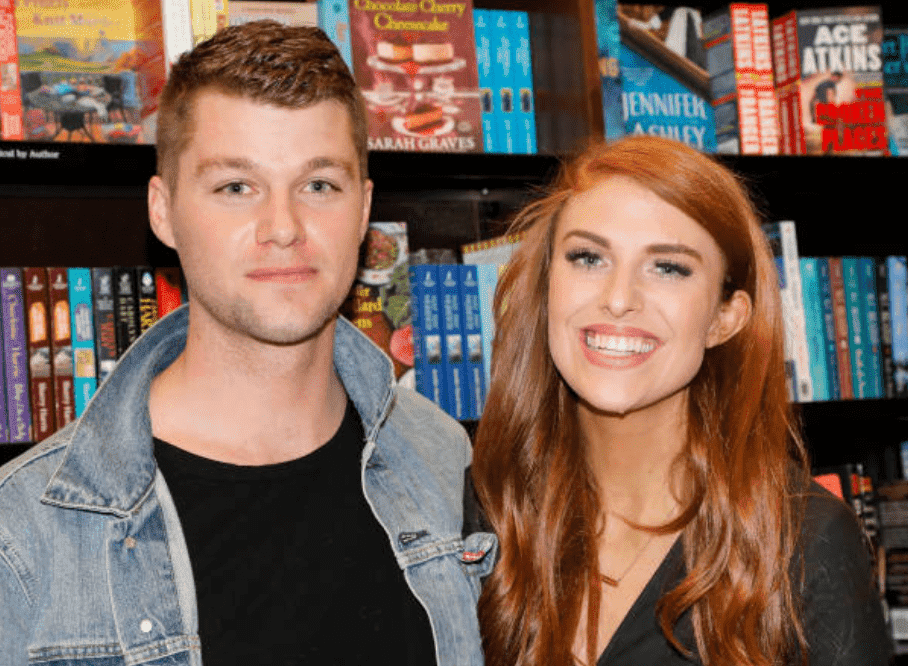 Audrey, who often shares with her fans on social media about her relationship struggles keeps a positive outlook and ends her message saying:
"Rolling all the valor and stress away on my chest, listening to Phil Wickham's new Christmas album, and continuing to remind myself that His past faithfulness demands my present trust."
"So if you've had one of those weeks where you've both laughed and cried hysterically... hey? you're not alone," she concludes.
It is reported, "Little People, Big World" wrapped season 19 in June, which didn't feature Jeremy or Audrey. Details about the premiere episode for season 20 or if the couple with return the show have not been confirmed.