Snoop Dogg's Wife Shante Broadus Flaunts Curves in Colorful Dresses in New Photos with Singer Monica
Snoop Dogg's wife and mother of his three kids, Shante Broadus, shows off stunning photos of her spending girl time with her BFF, Monica Denise.
The Iconic rap star's wife took to her social media handle to reveal to her fans all about her hangout with Monica, whom she referred to as her "Best Friend."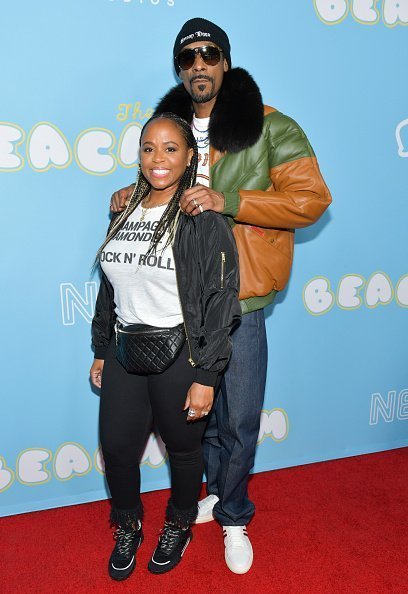 SHANTE BROADUS'S EYE-CATCHING UPDATE 
The "Snoop Dogg's Fatherhood" star looked adorable in her recent posts; she appeared to be having the time of her life with her friend as they posed in hats and free dresses. 
The first image showed both Shante and Monica in matching colored glasses and hats. The entertainer's beau donned a brightly colorful maxi gown, with a customized necklace, a bracelet, and a shiny ring on nicely groomed nails.
Her friend equally dressed to kill. She rocked an all-white attire with an animal print halterneck — both women out the icing on the cake by striking beautiful and fierce poses.
The caption detailed that the two were not only enjoying each other's company but are real friends. It read:
"Beautiful #MyBFF @monicadenise, I LOVE YOU."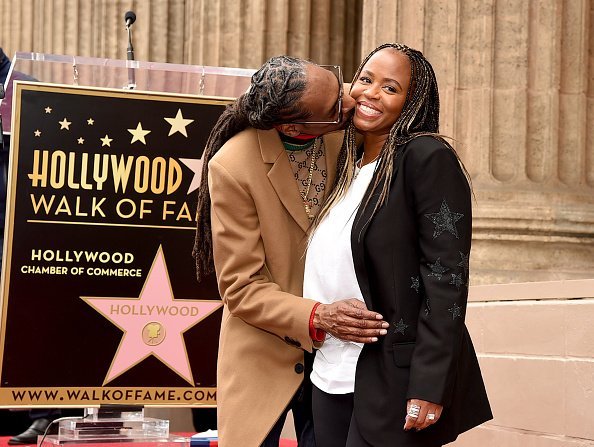 It appeared the pair were enjoying their outdoor outing as Shante uploaded another photo where they posed like models in different outfits. It was captioned:
"Every Tall Girl Needs A Short Best Friend @monicadenise."
SHANTE'S RELATIONSHIP WITH SNOOP DOGG
Apart from maintaining a true friendship, the "Snoop Dogg's Fatherhood" star has managed to build a healthy relationship with her man.
Both her and the award-winning rapper share three children, Corde, Cordell, and Cori, and while they seem like a power couple after being together for over two decades, they also have been through some hard times.
They nearly went their separate ways. Fortunately, after considering many factors like their kids and their invaluable bond, they decided to stick together.
Snoop Dogg explained during an interview that even though he was on the verge of signing the divorce papers in 2004, he realized that he needed to prioritize his family over his music, which inspired him to throw away the divorce papers.
Earlier in the year, the rapper' s wife took to her Instagram account to explain what has kept her marriage going. The mother of three expressed how her dedication to imbibing the right principle, such as forgiveness, has kept her home. 
Although her man has cheated on her countless number of times, she still abides by the decision to stand by him. Apart from appearing pretty in uploads, Shante is also a devoted wife and a faithful friend who cherishes healthy relationships.