Kim Kardashian of KUWTK Flaunts Curves in Off-The-Shoulder Denim Look & Skintight Burberry Chaps at the WSJ Innovator Awards
"Keeping Up with the Kardashians" star Kim Kardashian attended the WSJ Innovator Awards wearing off-the-shoulder denim look and skintight Burberry chaps recently.
Kim, 39, once again has people discussing her fashion choices after walking the red carpet with her husband Kanye West while sporting an all-denim Burberry outfit that incorporated a corset-style, off-the-shoulder denim blouse, and coordinating pants. 
The reality star pulled attention to her hourglass figure. She completed her look with a pair of leather chaps and heels.
Social media users immediately shared their opinions about it. One Twitter user wrote, "My first thought was, 'Hey, Kanye made an effort, ooh, I like Kim's sleeves' and then I gazed downward."
"Odd but interesting look," added another.
"Why in gods name does anyone call her a style icon," another user commented.
Someone else wrote, "[Kim Kardashian] is exactly what is wrong with the United States. You people look to HER and people like HER to tell them how to live, what to think and what is important. It is DISGUSTING. She has done NOTHING to deserve her fame. NOTHING. She is NOTHING."
The timing of the look is interesting given her and Kanye West's contradiction over her dressing excessively sexy, as reported by Pop Culture.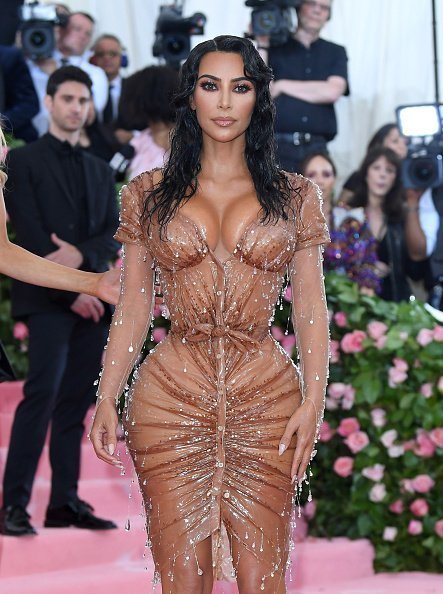 On a recent episode of "Keeping Up with the Kardashians," which documented Kim's prep for the Met Gala, Kanye declared his disapproval for Kim's skintight corseted Thierry Mugler gown.
The rapper said to his wife in the episode:
"I went through this transition where being a rapper, looking at all these girls and looking at my wife, like, 'Oh my girl needs to be just like the other girls showing their body off.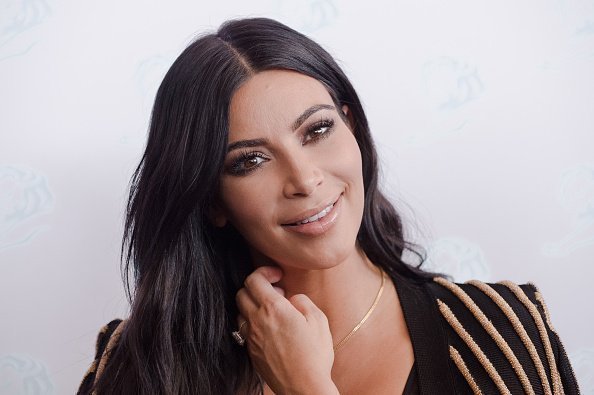 He added, "I didn't realize that that was affecting my soul and my spirit as someone who is married and the father of now … about to be four kids. A corset is a form of underwear, it's hot, for who though?"
But his criticisms didn't sit well with Kim, who first gained media attention as a friend and stylist of Paris Hilton.
"So the night before the Met you're going to come in here and say that you're not into a corset vibe?" she responded. "You're giving me really bad anxiety. You knew last night I had really bad anxiety and I don't need any more negative energy and for you to say you're now not into me wearing a tight dress."
Kanye fired back, "You are my wife and it affects me when pictures are too sexy."
As reported by PEOPLE, Kim and Kanye went to the 2019 Wall Street Journal Innovator Awards to pay tribute to their companion, designer Riccardo Tisci. They later bestowed Tisci with the Fashion Innovator award.
The couple are not just two of the most influential names on the Internet, but also in the reality television shows.
They were married in a private yet luxurious ceremony in Florence on May 24, 2014. Since then, they have welcomed four children, North, Saint, Chicago, and Psalm.