Gabrielle Union of 'LA's Finest' Shows off Curves in Stunning Blue Maxi Dress with Plunging Neckline in New Pics
Gabrielle Union dazzled her fans in a stunningly elegant sapphire-blue evening gown.
"AGT" judge and actress Gabrielle Union shared an Instagram collage of herself flaunting her stunning figure herself in a gorgeous full-length sapphire-blue gown
The reaction to her post was overwhelming, with many of the actress's 14.4 million Instagram followers commenting and liking the snaps.
Gabrielle's outfits on "America's Got Talent" have captured the imagination of fashion-followers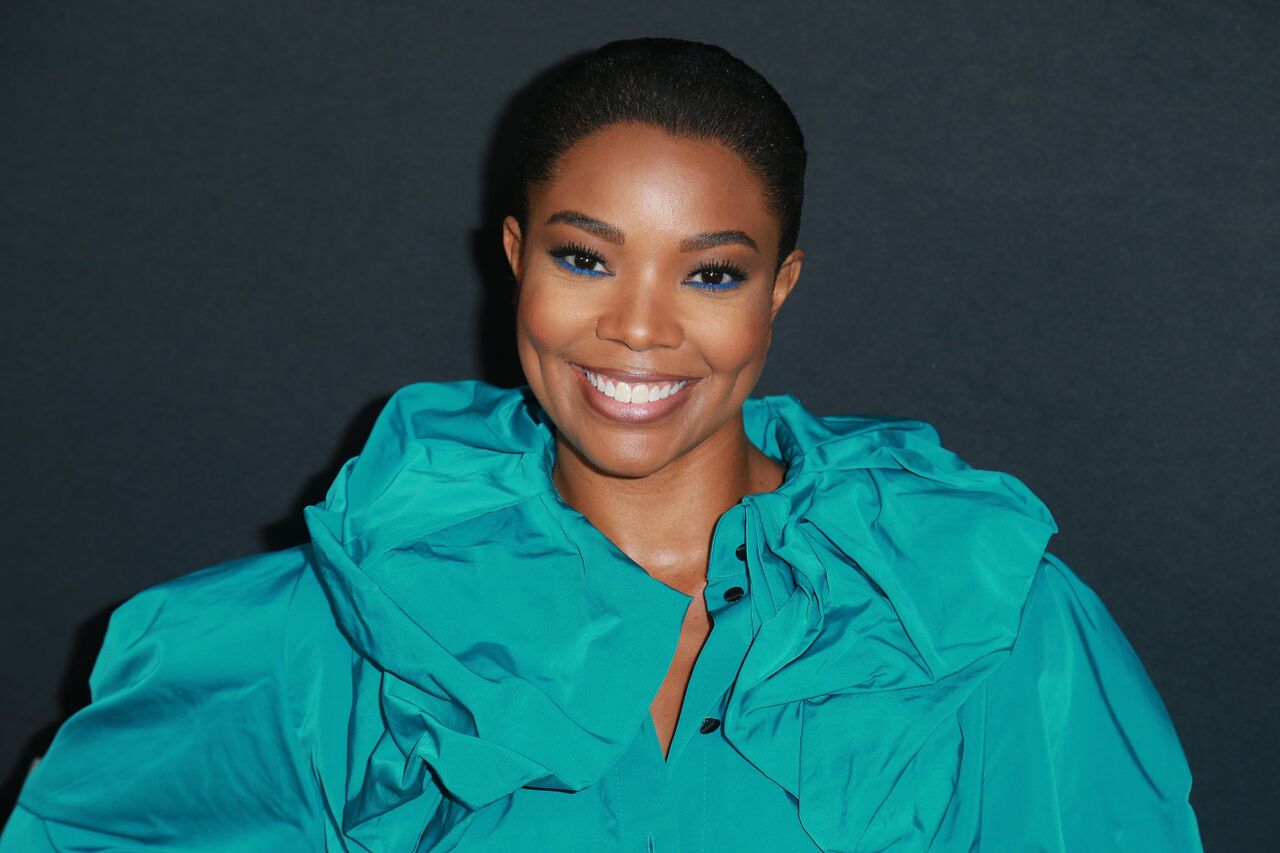 A JEWEL OF A DRESS
Gabrielle shared a three-part collage, which showed her flaunting the stunning creation in different poses. She captioned it:
"I ❤ a November wedding.@jemelehill cheers to a lifetime of ❤"
The actress was all dressed up to go to the wedding of writer and podcast host Jemele Hill and she looked every inch the Hollywood glamour star in the impromptu photoshoot, probably captured by husband Dwayne Wade.
A CASCADE OF SAPPHIRE BLUE
Gabrielle's dress was a slim sheath with spaghetti straps and a v-shaped decolletage, with an asymmetrical cascade of ruffles in soft chiffon that fell from the bodice to the hem. 
THE PERFECT ACCESSORIES
Gabrielle wore her hair in long braids swept back from her face and delicate unobtrusive stud earrings, She held a leopard skin handbag that added a touch of irreverent originality to her look.
GABRIELLE UNION'S PERFECT SENSE OF STYLE
One thing that must be said about the glamorous actress is that she has the perfect sense of occasion.
She moves from effortless casual wear to runway-worthy haute couture with ease - and it all looks as if it as made for her.
Gabrielle's outfits on "America's Got Talent" have captured the imagination of fashion-followers. This lady has impeccable taste...
HAPPY BIRTHDAY TO KAAVIA JAMES
Kaavia James, Dwyane Wade and Gabrielle Union's pride and joy, has just turned celebrated her first birthday with a "The Wiz" themed-party.
The couple welcomed their adorable little daughter on November 7, 2018, after years of struggling to conceive. Kaavia was their "miracle baby," conceived in vitro and brought to term by a surrogate.
Kaavia, who has a powerful personality all her own and is known as "Shady Baby" for her thunderous scowl, is already a social media celebrity in her own right and has nearly a million followers on Instagram.
Happy Birthday, Kaavia!