Snoop Dogg Shares Throwback Photo of Himself from High School and Fans Weigh In
It takes a lot of grit to share a high school photo 30 years after the fact, especially if you are a rap legend.
Rapper Snoop Dogg shared a high school photo on Instagram and his fans posted hundreds of comments on the post, remarking on how he looked back in the day.
Some were complimentary, some less so, but all expressed their love and respect for the rapper.
Snoop has good reasons for remembering high school because that is where he met his wife, Shante Taylor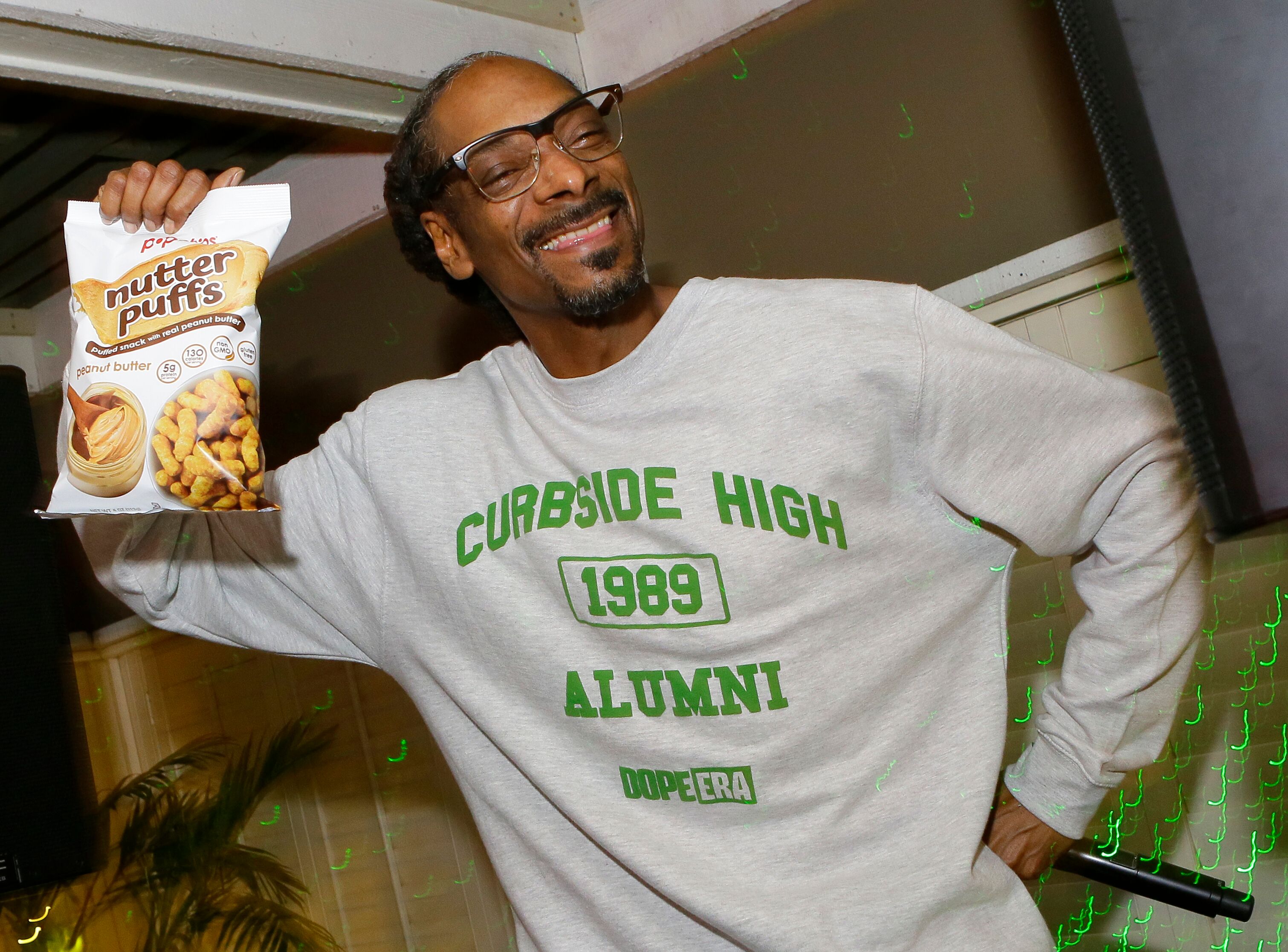 SNOOP DOGG SHARES THROWBACK SNAP 
Snoop Dogg might embody the essence of rapper cool, but it wasn't always so...
The rapper shared a snap on Instagram from back in the days when he was simply Calvin Cordozar Broadus, Jr. and just 18 years old. He captioned the photo:
"High school snoopy. Poly high 89"


FANS WEIGH IN ON THE COMMENTS
The photo inspired Snoop Dogg's fans to post hundreds of comments on their idol's decidedly uncool look - and we have to admit he looked a bit nerdy. 
asian_e40_comedy teased:
"This looks like a photo on a business card for real estate agents.... "need a new home? Call Broadus realty, we got you" ???"


SNOOP DOGG'S COME A LONG WAY
Of course, the Dogg is super cool today, although if you look carefully you can still make out Calvin Cordozar Broadus Jr. hiding in there somewhere. The ears are definetly the same, the fans commented.
SNOOP DOGG: FROM 18 TO 48
Snoop Dogg has just turned 48, on October 20, and that must have made him look back in nostalgia to his high school days.
But Snoop has good reasons for remembering high school because that is where he met his wife, Shante Taylor, whom he married in 1997.
Shante and Dogg share three grown-up children and three grandchildren.
In an emotional Instagram post, Snoop's son Corde Broadus revealed his son Kai passed away in his arms and said "that feeling will never leave me". https://t.co/QacAGZUgdV

— 10 daily (@10Daily) September 28, 2019
SNOOP DOGG'S BITTER LOSS
The Broadus family is in mourning after the passing of Snoop Dogg's 10-day old grandson Kai Love.
Kai was the child of Snoop's oldest son Corde Broadus and his wife, Soraya,and died in his father's arms, still in the hospital, surrounded by his loving family.
No cause of death for little Kai has been released as yet. Our hearts go out to the Broadus family in their time of grief.