Megan Rapinoe Honored at the 2019 Glamour Women of the Year Awards Ceremony
Megan Rapinoe thanked Glamour for celebrating "a particular kind of strong woman" during her acceptance speech as one of their 2019 Women Of The Year.
The 34-year-old arrived on the red carpet at Alice Tully Hall at Lincoln Center in New York City on Monday, along with members of her national soccer squad teammates in support.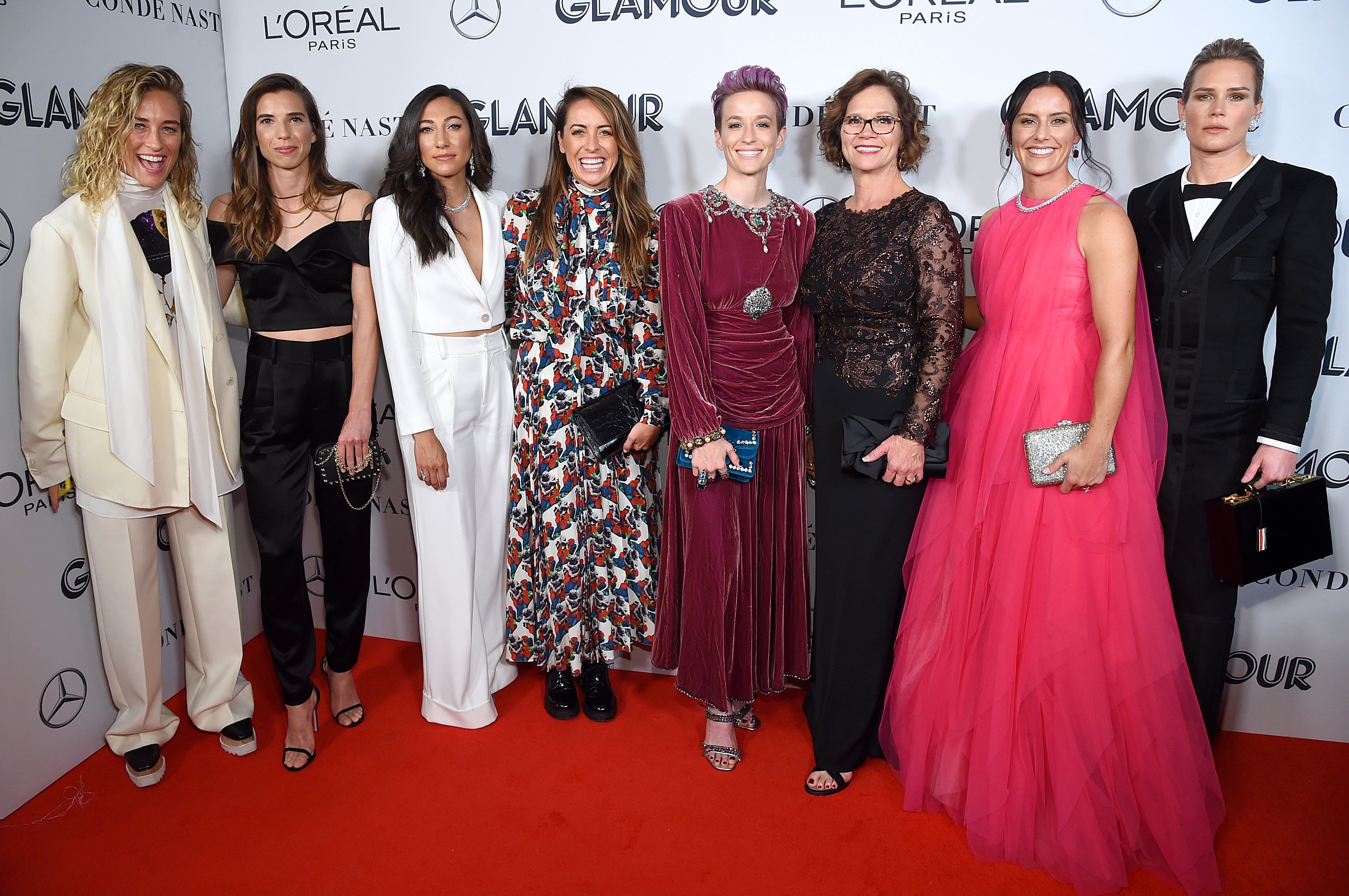 Tobin Heath, Christen Press, Ali Krieger, and Ashlyn Harris posed with a regal looking Megan donning a pleated dress on the red carpet before Glamour honored Megan with the prestigious award during the ceremony.
Oscar-winning actress Charlize Theron, writer Margaret Atwood, filmmaker Ava DuVernay, teenage climate activist Greta Thunberg, actress Yara Shahidi, fashion designer Tory Burch, the women of RAICES (Refugee and Immigrant Center for Education and Legal Services), and Megan Rapinoe made up Glamour's winners this year.
The presentation of Megan's award came in the special form of Harlem's Mott Hall girls' soccer team from America SCORES, who joined her on the stage while a young fan read a poem, specially written for the soccer star on the big night. 
"We are all human beings, and we all deserve to be treated like one," Mia, the young fan read.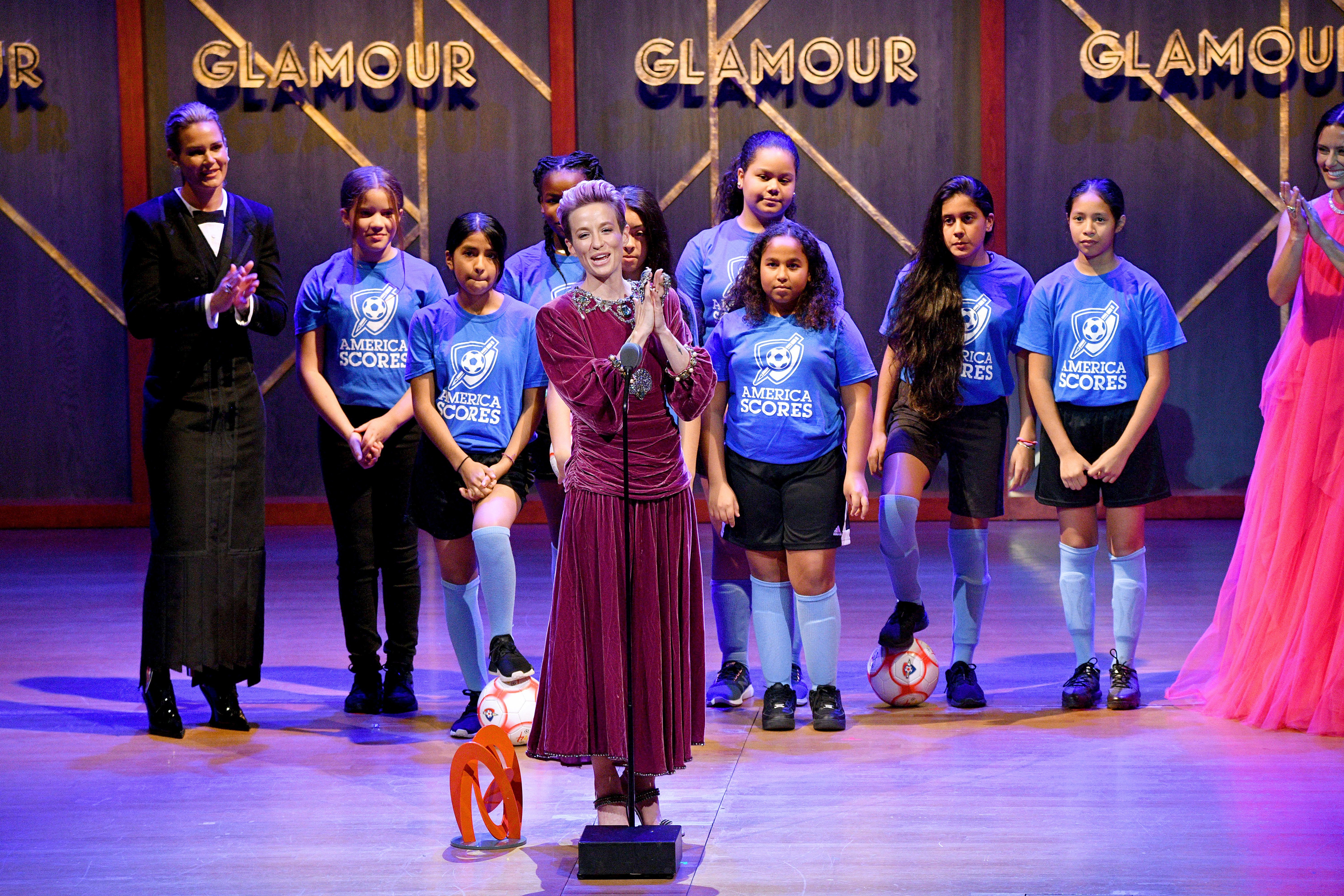 Megan didn't hold back on her show of appreciation during her acceptance speech for the "incredible award" that soon followed as she said:
"I first want to thank Glamour for this incredible award, but more than that, for choosing to celebrate a particular kind of strong woman this year, redefining what a 'glamorous' woman really means, reflective in all the incredible honorees this year. So thank you so much to Glamour. And just, like, shout-out to women this year."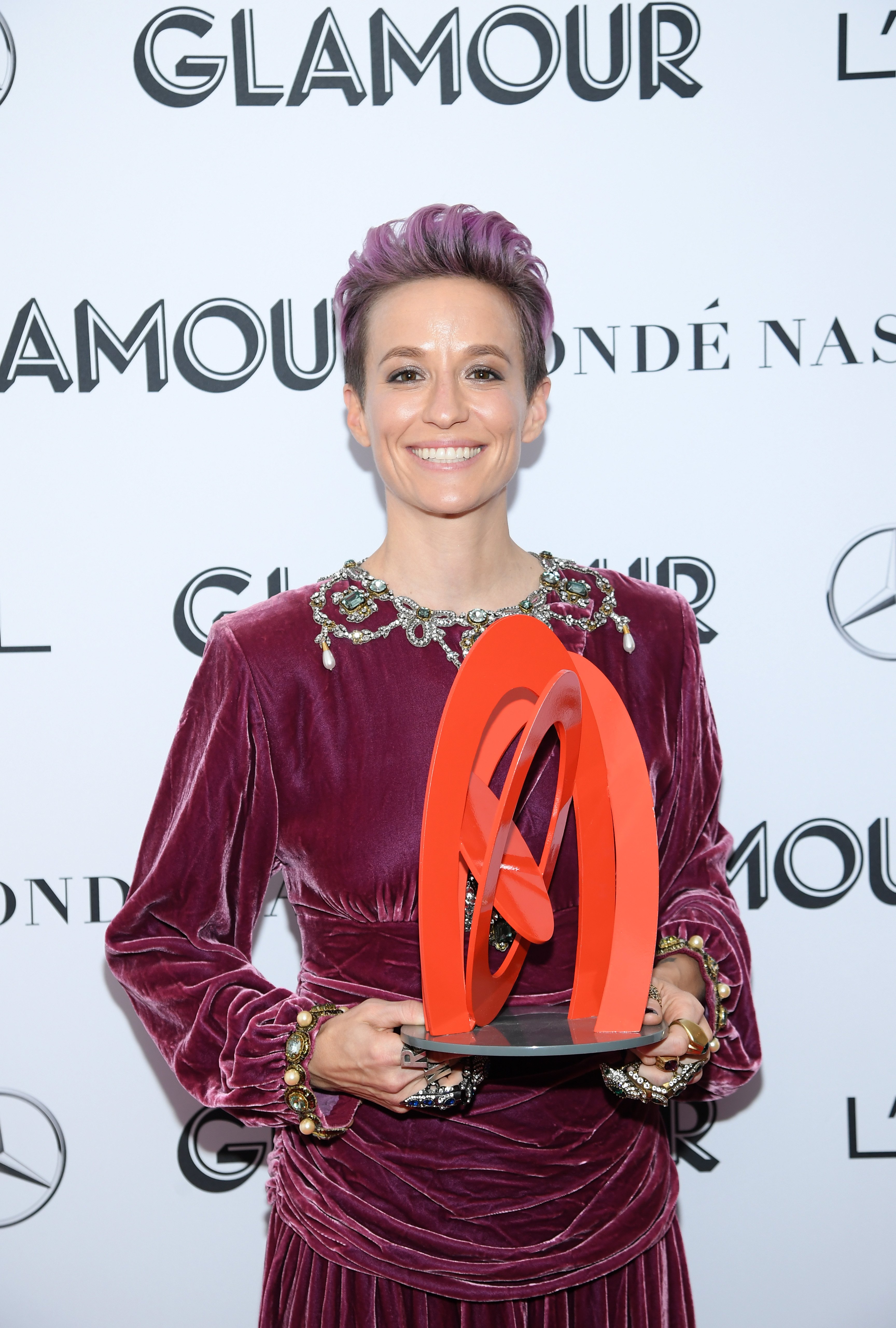 Having featured at the forefront of female sports stars this year, Megan became co-captain of the US women's national team in 2018, along with Carli Lloyd and Alex Morgan. 
She not only helped lead the team to victory at this year's FIFA Women's World Cup, but also in 2015, and she fittingly received female Player of the Year award from Fifa after their win earlier this year.
When Megan took to the stage to accept the honor, she used the opportunity to give an inspirational "shout-out" to everyone listening or watching.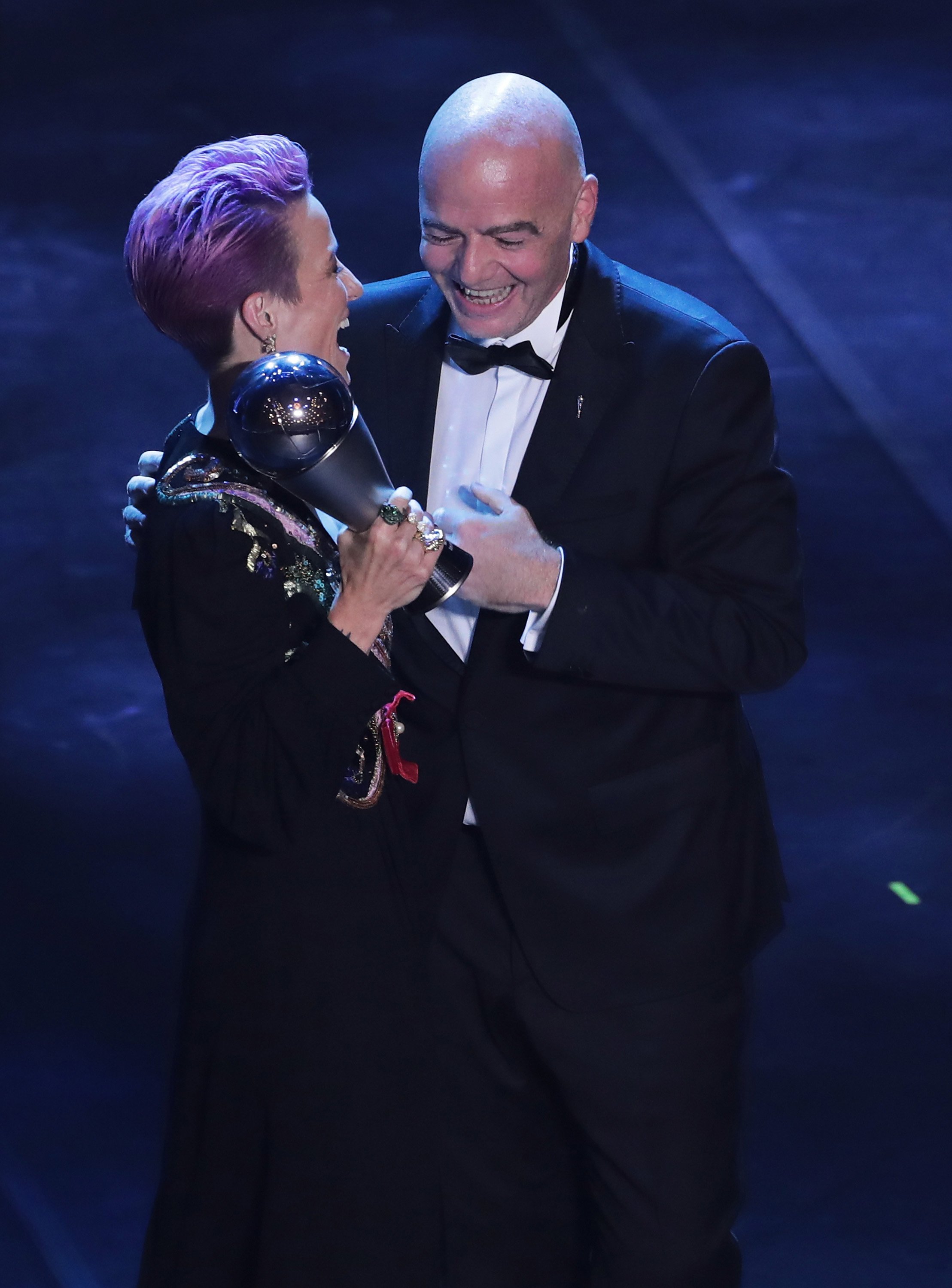 "I ask everyone here: lend your platform to other people," Megan said. "Lift other people up. Share your success. We have a unique opportunity in football, different from any other sport in the world, to use this beautiful game to actually change the world for better. That's my charge to everyone. I hope you take that to heart and just do something. Do anything."
Megan is dedicated to speaking out on behalf of equality across the board, be it in the form of salary or the way people treat each other.
Being openly gay, Megan Rapinoe has written a bunch of articles on the subject, and she often uses social media to advocate for the LGBT community.