Jimmy Carter Recovering after Surgery to Relieve Pressure on His Brain Caused by Bleeding Following Recent Falls
Former President Jimmy Carter is out of surgery and recovering at Emory University Hospital, the Carter Center reports.
Jimmy Carter is doing well following his surgery, where doctors relieved the pressure to his brain caused by a subdural hematoma.
Surgeons encountered no complications, and the former president will remain the hospital until doctors deem him fit enough to return home.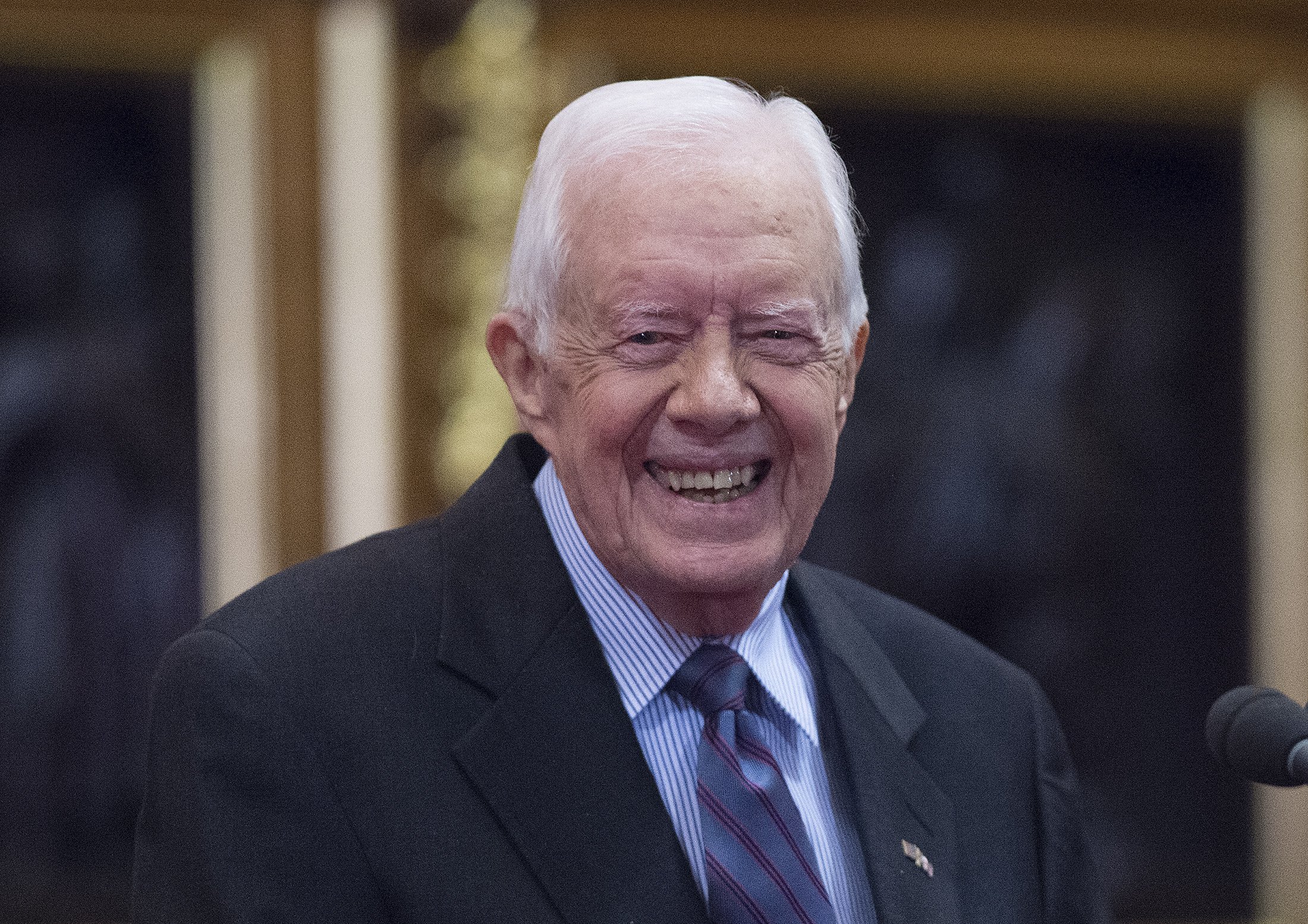 "President Carter will remain in the hospital as long as advisable for observation. We do not anticipate any further statements until he is released from the hospital. President and Mrs. Carter thank everyone for the many well-wishes they have received," the Carter Center said in a statement.
Just last evening, the center issued a statement wherein they confirmed that Jimmy had been hospitalized for the surgery today and that the bleeding stemmed from his recent falls.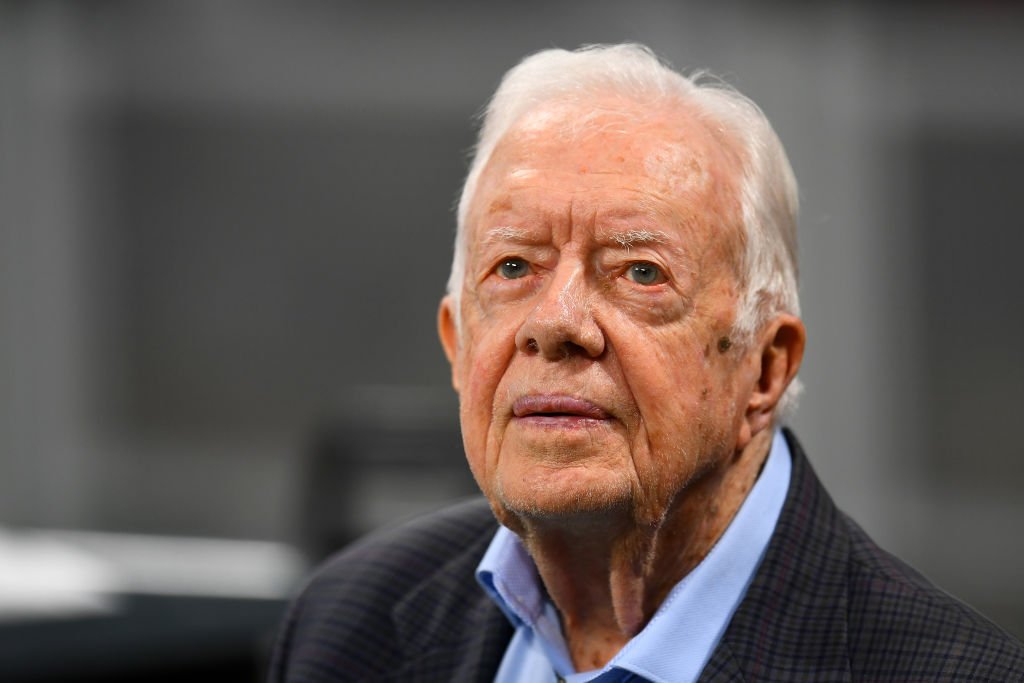 "Former U.S. President Jimmy Carter was admitted to Emory University Hospital this evening for a procedure to relieve pressure on his brain, caused by bleeding due to his recent falls. The procedure is scheduled for tomorrow morning.  President Carter is resting comfortably, and his wife, Rosalynn, is with him," the statement read.
In October, Jimmy Carter ended up in the hospital twice for falling at his Georgia home, the latest of which caused a fractured hip.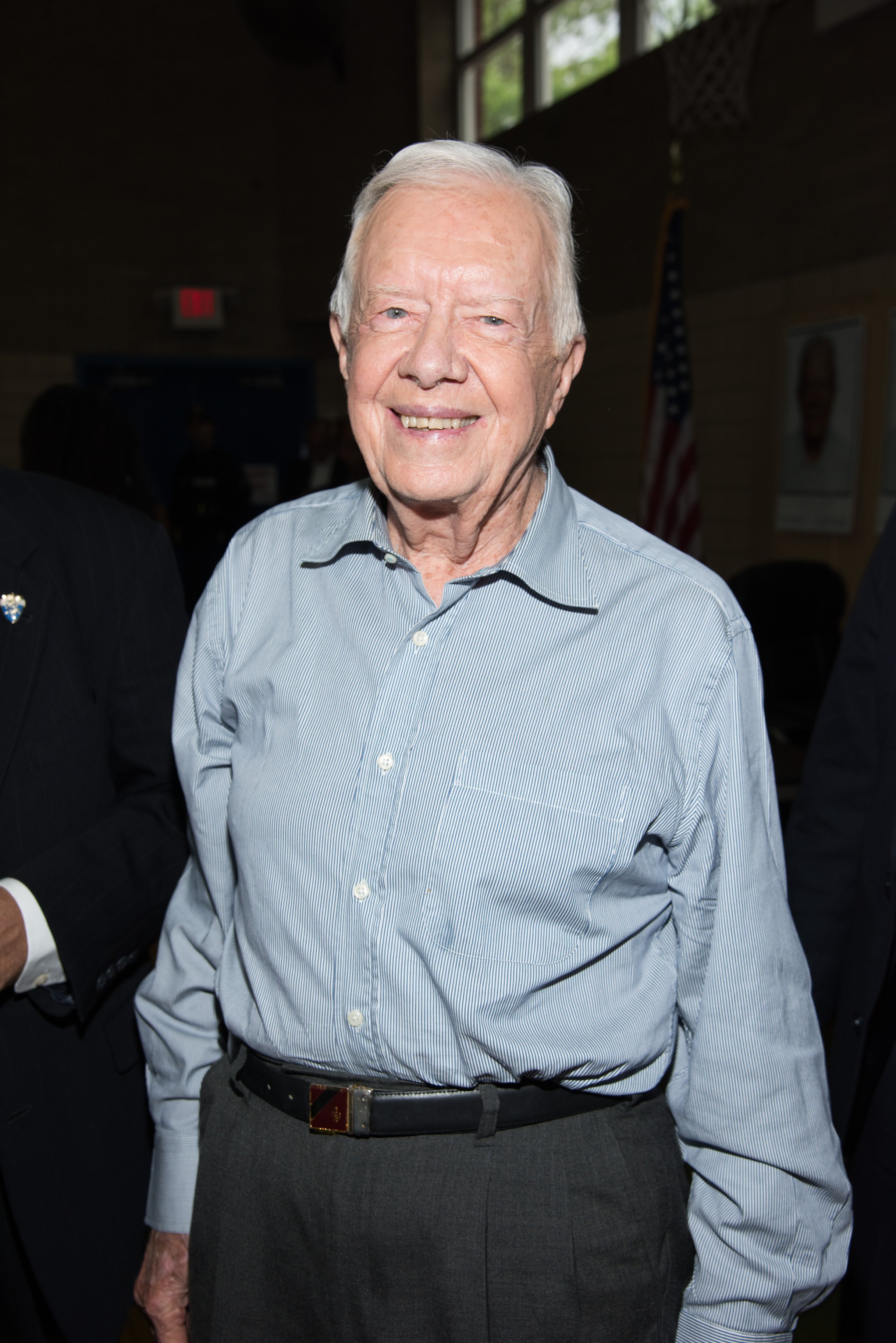 The first fall on
October 6
, gave the former president 14 stitches and a black eye, and even being in an injured state didn't keep Jimmy from attending the opening ceremony of a Habitat For Humanity project in Nashville, Tennessee later the same day.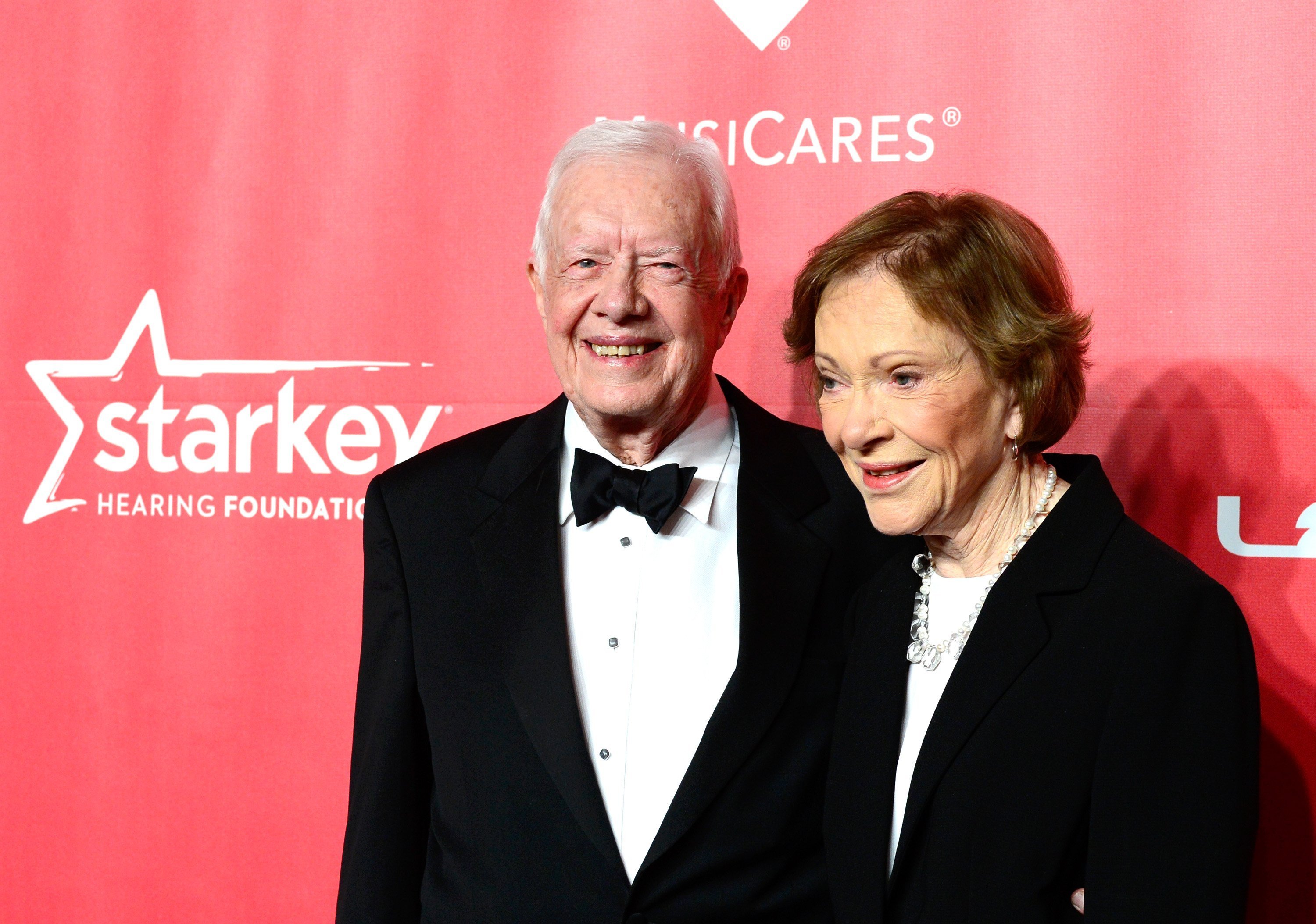 Back in May, a fall while on route to go turkey hunting caused Jimmy to break his hip, and a hip replacement surgery soon followed. 
Around the same time, Jimmy's wife, Rosalynn, also landed in the hospital for what they initially thought to be a stroke, but thankfully it turned out to be less dangerous.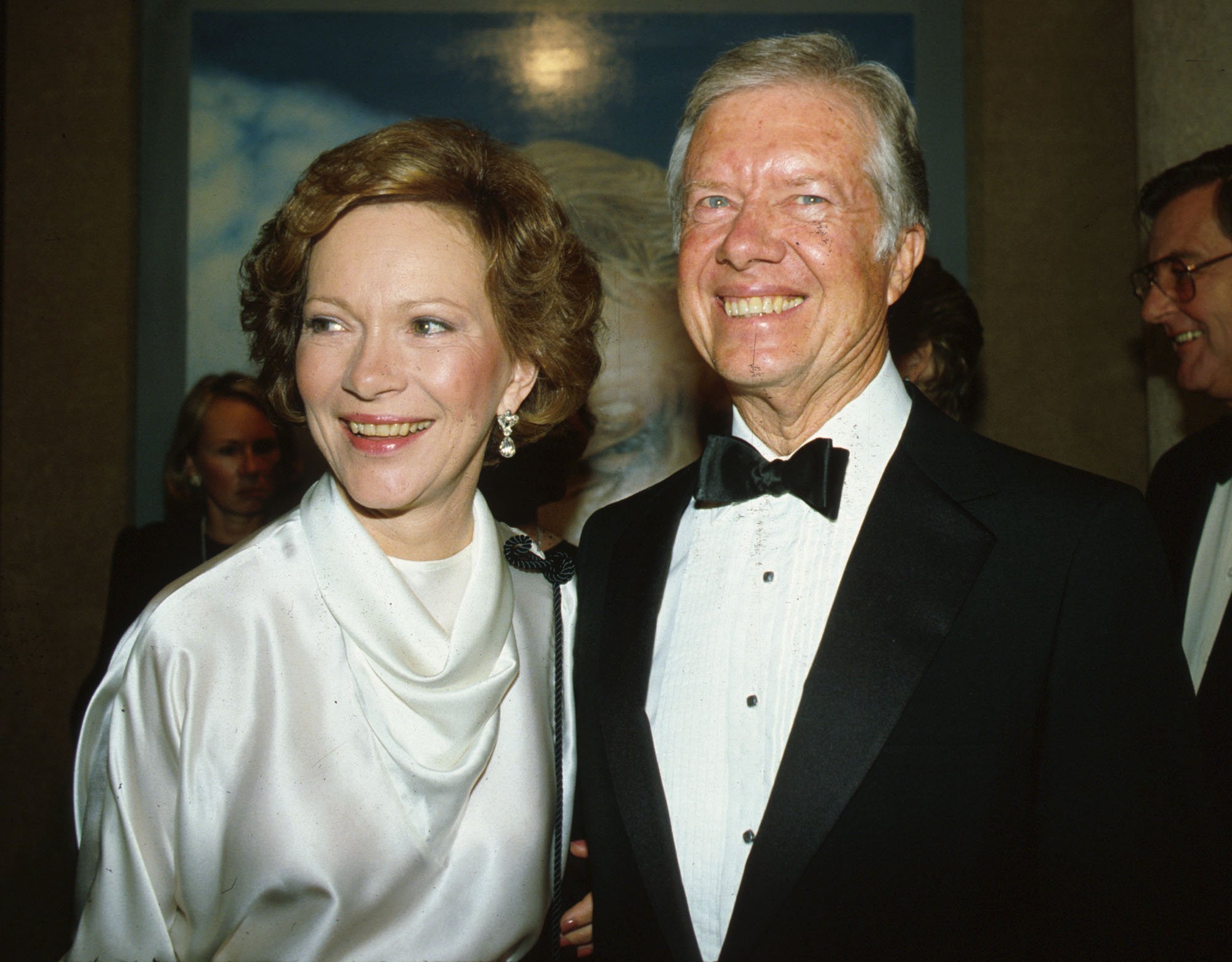 A year of hospital visits and a year for breaking records, Jimmy Carter is currently the longest-living former president in US history at the age of 95.
Along with his 92-year-old wife, they recently became the longest-married presidential couple as well, overtaking George and Barbara Bush's 73 years of marriage.