Vivica A Fox Addresses Jussie Smollett's Absence from 'Empire' and Appears to Hint the Actor May Return
Vivica A. Fox hints that fans of the hit series "Empire" may see Jussie Smollett in the show again despite being taken out for his hate crime controversies. 
During the November 10 episode of "Watch What Happens Live With Andy Cohen," one of the topics Vivica A. Fox opened up about was her former co-star Jussie Smollett's absence in the series' final season.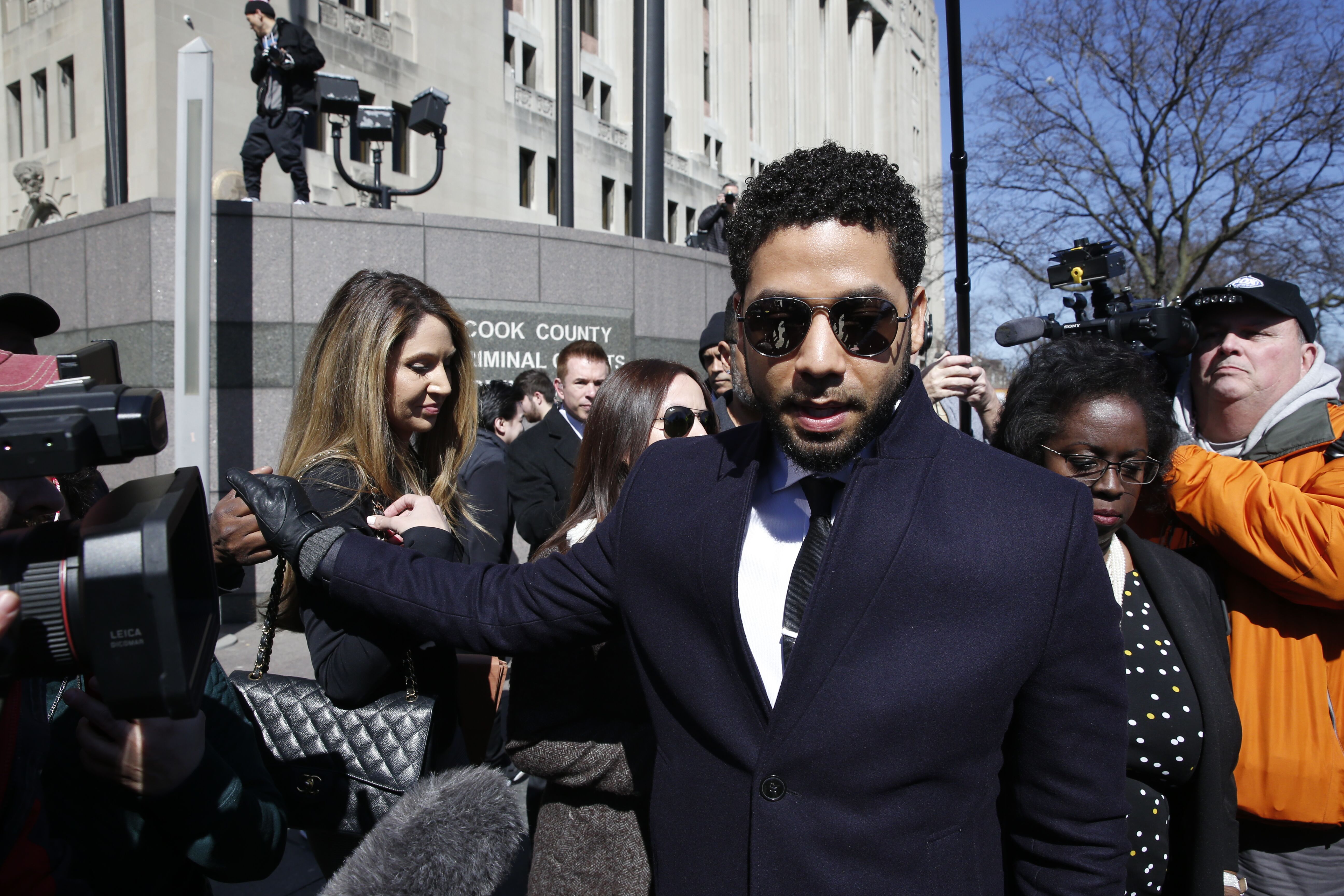 Too Much Drama
While the "Empire" family is tightknit, Fox shares that Smollett's absence was inevitable as there was "just too much drama surrounding the circumstances." 
"That was tough. He's family, he's always gonna be family. I love him to death, but there was just too much drama surrounding the circumstances."
The Possibility of His Comeback
However, despite the fact that Smollett was written out of the final episodes for "Empire," Fox asks fans not to count him out. 
"Who knows? Don't count him out. Y'all may see him." 
Her statement comes before she said that she hasn't read the script for the finale, as they're currently only halfway through the season. 
Jussie Smollett's Hate Crime Controversy
Smollett was entangled in a hate crime controversy where he claims two masked men attacked him for a racist hate crime. However, the angle of the investigation changed when investigators claimed that Smollett perpetuated his own hate crime. 
After facing 16 felony charges, they were all dropped. However, the City of Chicago sought reimbursement for the expenses they incurred from the investigation and is still in the process of suing the actor. 
Maintaining His Innocence
Despite all accusations against him, Smollett maintains his innocence and continues to seek justice for the alleged crime. His attorney said: 
"Mr. Smollett has always maintained his innocence and is eager to have the complete facts of the case come out. He looks forward to taking depositions and otherwise bringing to light many of the facts that have been overlooked in the court of public opinion to date. Mr. Smollett is confident that once the full story is available, he will be vindicated."
Cops carried out an extensive investigation which amounted to 1900 hours of overtime while working on Smollett's case.