Lady Gaga Opened up to Oprah Winfrey about PTSD and Chronic Pain after Traumatic Experience at 19
Award-winning star, Lady Gaga recently opened up about her struggles following a tragedy she witnessed as a young adult.
Lady Gaga detailed during her interview with Oprah Winfrey that she was raped at 19, and this feeling caused excruciating pain, which translated to her suffering from a mental illness.
New @hauslabs drops next week 🎁 pic.twitter.com/GgZ33Rr4yx

— Lady Gaga (@ladygaga) November 12, 2019
LADY GAGA' S REVELATIONS 
The "Shallow" crooner expressed how she felt after she bagged an award for her feature on the production. It was indeed a bitter-sweet moment for her, and she doesn't try to hide the thought that resonated with her after receiving the award.
On the cover of @ELLEmagazine in @hauslabs, interviewed by @Oprah about mental health and the importance of kindness in the world 💋 https://t.co/EfsEtnMZHg pic.twitter.com/ioLzkiOloR

— Lady Gaga (@ladygaga) November 6, 2019
The "Bad Romance" crooner mentioned to "Elle Magazine" that the award reminded her of her unpleasant past. Lady Gaga recalled her story of torture as a young woman. The songstress said that she was raped at 19 and that left an imprint on her emotional well being.
The 33-year-old music star suffers from chronic pain and battles a medical condition known as PTSD, an acronym for post-traumatic stress disorder, which causes her to meet with doctors.
A year ago, A Star was Born, and here we are 6 times pink platinum pic.twitter.com/hdFns6xZ76

— Lady Gaga (@ladygaga) October 5, 2019
Apart from sharing her story, she reveals that she is compassionate about helping fellow victims of sexual assault. Letting out her pain is not the only way Lady Gaga seeks to connect with rape survivors. The "Til It Happens To You" singer has gone as far as performing and writing songs to speak out for the group.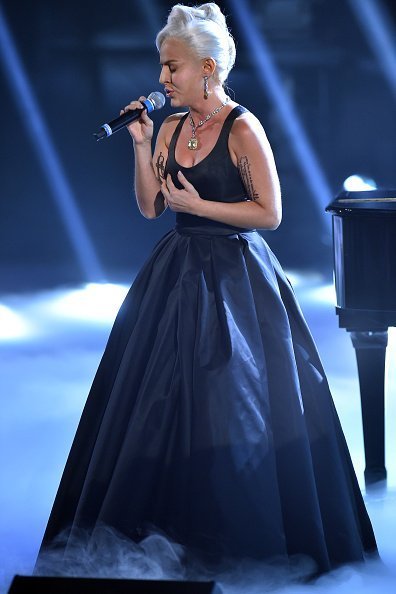 The Oscar-winning star also shared how the unpalatable memory of her experience affected her physical well-being. The actress explained that it got so bad that it affected her career, and she had to put her plans on hold.
Aside from suffering from PTSD, she also dealt with muscle and memory problems. However, after receiving intensive care from therapists and medical experts, which is still ongoing, she is managing the condition.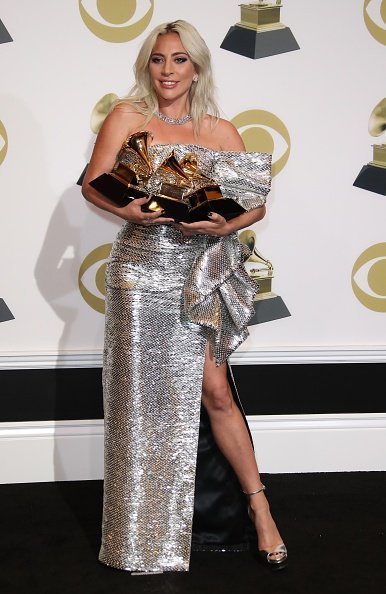 LADY GAGA'S LOVE LIFE 
Awards winning and advocating are not the only things entertainer is associated with; she also tries to give her heart out to men whom she feels earn it.
Although she is currently not dating anyone, she has had three different men in her life. She dated Christian Carino and Taylor Kinney each for close to a year.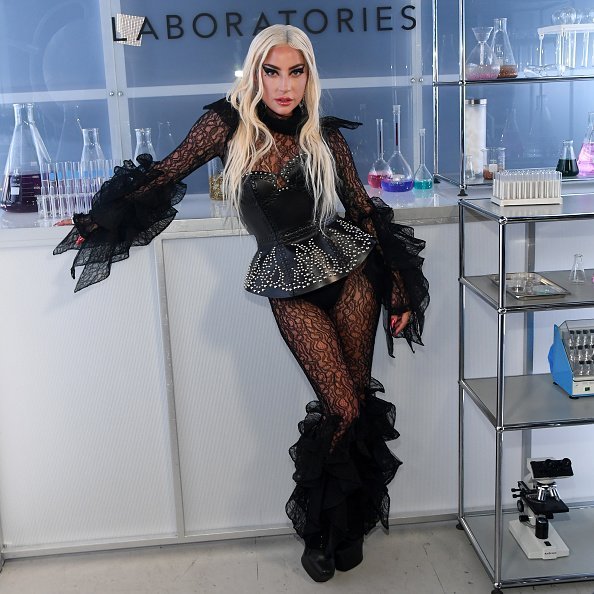 The songstress and her recent ex-lover Dan Horton shared some quality time while together and this was displayed via several photos on social media.
Her real-life experience doesn't come in the way of her compassion towards helping others or sharing her testimony of healing, which she obtains through the series of therapy she engages in.