Prince Charles Gets Personal on Social Media as He Pens His First Instagram Post
In anticipation of his upcoming official visit to India, Prince Charles jumped into the world of social media with his first penned post on Instagram. 
Social media platforms are by no means foreign to the British Royals, who've been using it to broadcast the work they do for many years. However, these accounts are often managed on behalf of the Royal family members.
Therefore, when Prince Charles decided to personally write a few words before his customary sign off as HRH The Prince of Wales, his first personally penned post didn't get overlooked.
"As I depart for India, on my tenth official visit, I did just want to convey my warmest best wishes to all of you in the Sikh Community in the United Kingdom, and across the Commonwealth, on the 550th Birth Anniversary of Guru Nanak Dev Ji," Prince Charles wrote on Tuesday.
The Prince of Wales went on to share that respect, fairness, and selfless service all form part of the principles of the Sikh religion, and that it can guide and inspire anyone who choose to embrace those qualities.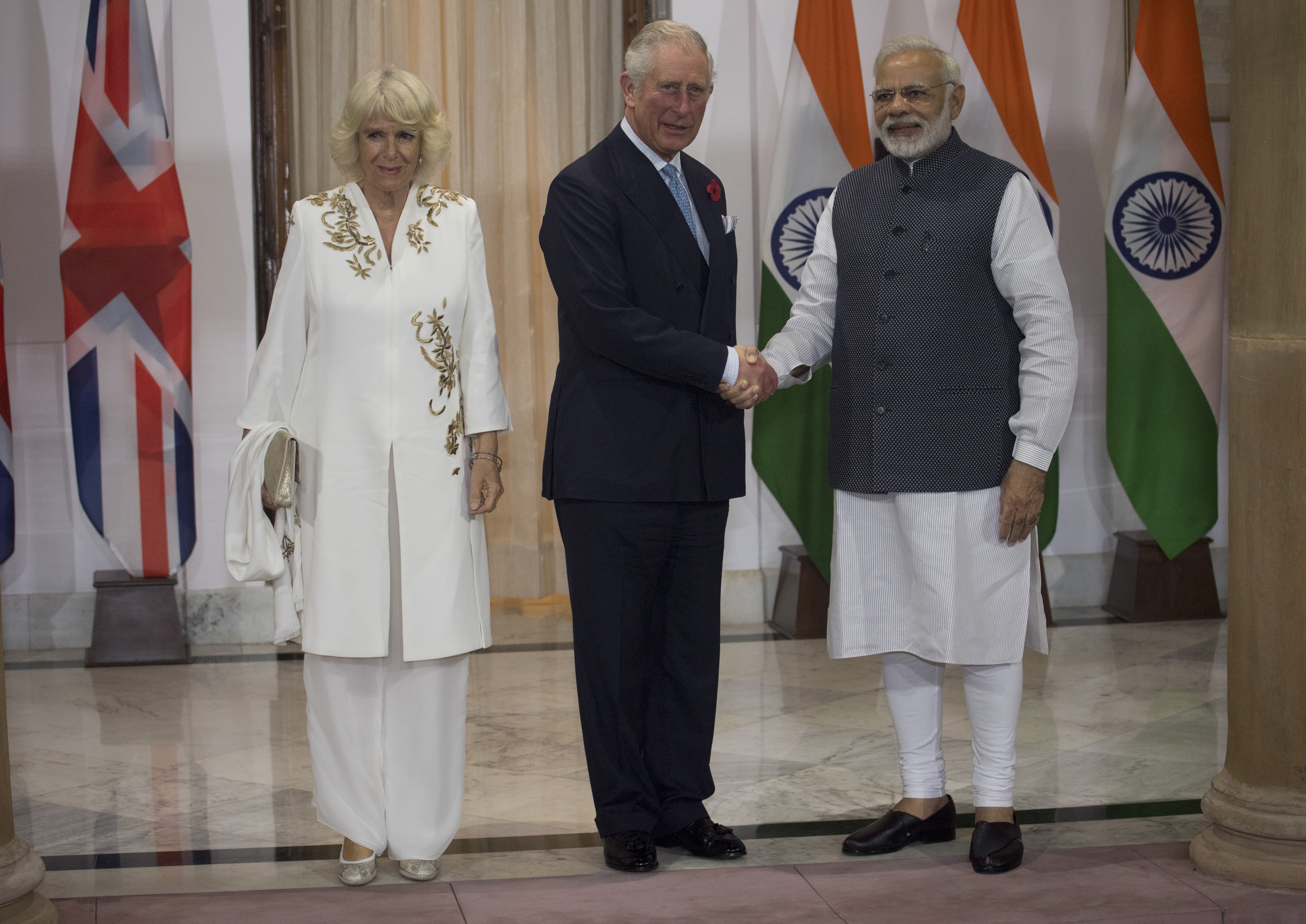 "This week, as Sikhs everywhere honor the founder of your faith, my wife and I wanted you to know just how much your community is valued and admired by us all, and that our thoughts are with you at this very special time," Prince Charles concluded his Instagram post.
The Clarence House Instagram account started sharing Prince Charles and Camilla, Duchess of Cornwall's activities since 2012, while his son Prince Harry and Meghan Markle recently launched their own Instagram account.
"Welcome to our official Instagram," the royal couple captioned their first post. "We look forward to sharing the work that drives us, the causes we support, important announcements, and the opportunity to shine a light on key issues. We thank you for your support, and welcome you to @sussexroyal." 
Since their first post on Instagram in April, Meghan and Prince Harry shared everything from baby announcements to patronage updates to honoring special days, people and the causes closest to their hearts.
However, Prince Charles has been full of surprises lately. In August reports surfaced that the Prince of Wales might feature in the new James Bond movie being filmed at the time.
The Prince shares James Bond actor Daniel Craig's love for cars and the pair had a lot to talk about when Prince Charles showed up on the set.